Visit by Taoiseach Leo Varadkar to SXSW
News
11 March 2018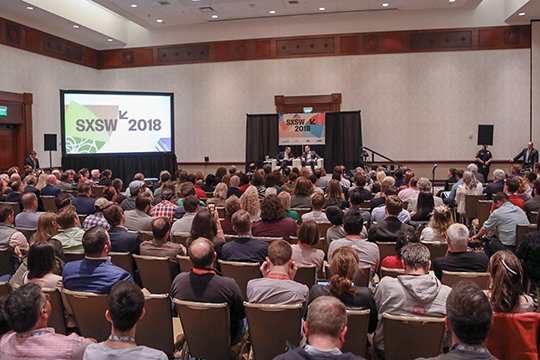 Taoiseach Leo Varadkar visited Austin on 11 March, his first stop for his St. Patrick's Day trip to the United States
Taoiseach Leo Varadkar visited Austin on 11 March, his first stop for his St. Patrick's Day trip to the United States. That morning, the Taoiseach met with the Governor of Texas, Greg Abbot at the Texas Governor's Mansion. During their meeting, they discussed the expanding economic relationship between Texas and Ireland, especially around the potential of the technology sector for the two economies.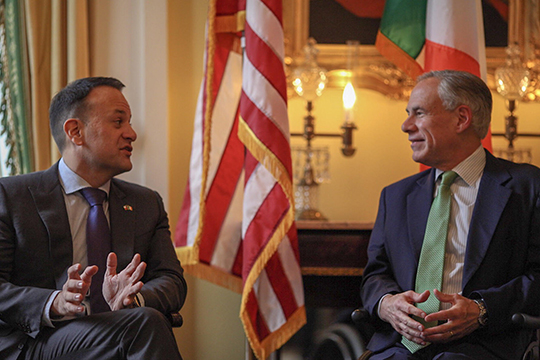 Texas currently ranks 16th in the U.S. for exports to Ireland, totaling $172.2 million, with technology being one of the primary commodities. Texas also ranks 6th in the country for imports from Ireland, totaling over $2 billion.
Following the meeting with Governor Abbott, the Taoiseach met with members of the Irish communities in Austin, Dallas, Houston and San Antonio at the Consulate of Ireland in Austin at a reception hosted by Consul General, Adrian Farrell. The Taoiseach thanked the Texas Irish community for their engagement in promoting Ireland and Irish culture and heritage in the Lone Star State.
That afternoon, the Taoiseach promoted Irish innovation at the #IrishAdvantage stand at the South by Southwest festival, checking out the many impressive Irish companies showcased by Enterprise Ireland.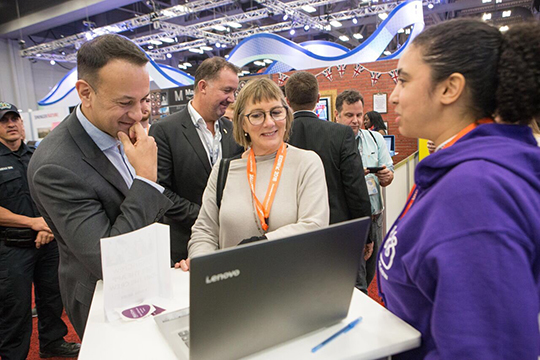 One of the Taoiseach's final engagements in Austin was an interview with Evan Smith, CEO/Editor-in-Chief of the Texas Tribune before a capacity audience at SXSW interactive. The Taoiseach opened the interview by discussing how tech has made Ireland one of the most open and globalised companies in the world noting Ireland's many attractions as a location for tech companies including availability of talent, access to EU markets and our transparent, corporate taxation. He also highlighted how the Irish tech sector is increasingly impacting on the US economy. In the broad-ranging interview that followed, the Taoiseach answered questions on issues including on Ireland's response to Brexit.