Helena Byrne - Irish Storytelling Event
News
02 October 2018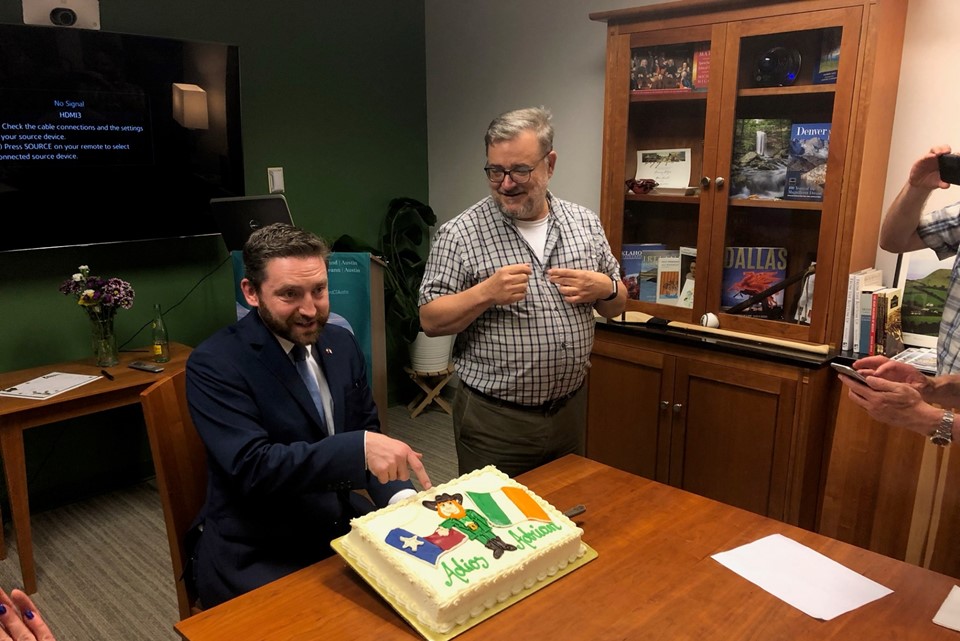 Irish storyteller, Helena Byrne at the Consulate General of Ireland in Austin, Texas in October 2018.
On 2 October 2018, we welcomed the acclaimed Irish storyteller and signer, Helena Byrne, to the Consulate this month for a very special performance that explored the music, superstitions and folklore of Ireland.
Many of the guests were loyal fans of Helena's work and had previously attended her shows while visiting Ireland. We were delighted to meet with so many first-time visitors to the Consulate who travelled for several hours to attend this show.
This performance was the first stop on Helena's U.S. tour that also included a show at the Center for Irish Studies at the University of St Thomas in Houston. The U.S. tour coincided with the release of Helena's third studio album, 'Tóraíocht Shonais' (Pursuit of Happiness) which tells the incredible stories of Irish emigration, voyage and much more.