Creative Community
News
15 March 2021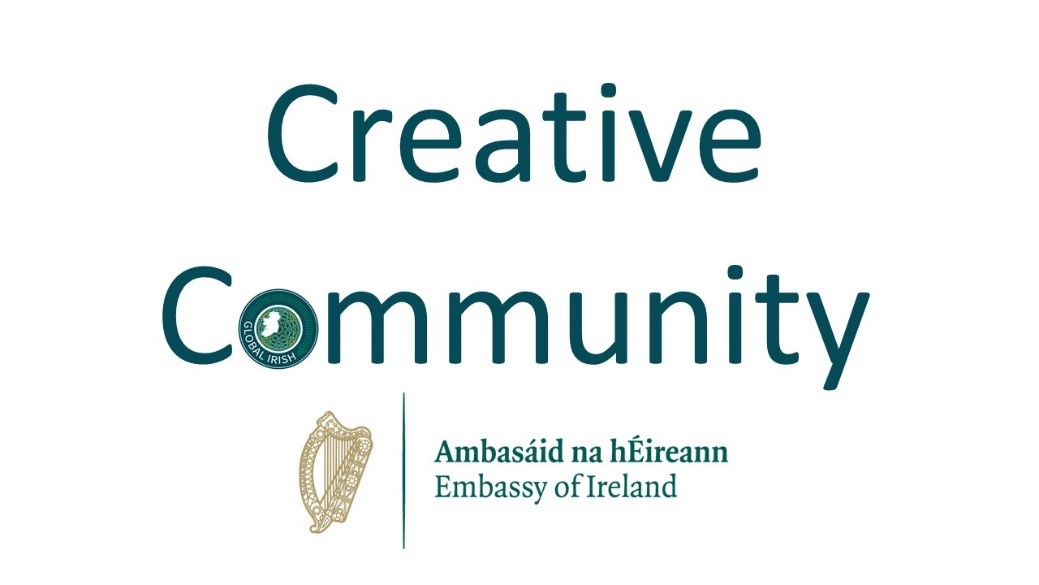 The Creative Community initiative was developed by the Irish Embassy in London, together with the Irish Consulates General in Cardiff and Edinburgh, to help support cultural organisations and artists whose work has been severely impacted by Covid-19 restrictions on arts venues. This special initiative aims to provide creative opportunities for Irish artists living in Britain, and to produce cultural content, which can be shared online for all interested viewers.
Through Creative Community, Embassy London and CG Edinburgh and CG Cardiff are delighted to have supported arts and culture-focused projects with 8 organisations, which has directly supported more than 50 Irish creatives across Britain. Read more about the Creative Community projects below.
#CreativeCommunity
Consulate General of Ireland, Scotland, in partnership with Traverse Theatre
The Consulate General of Ireland in Edinburgh is partnering with the Traverse Theatre in Edinburgh on a series of projects this Spring, to spotlight the work of theatre artists from the island of Ireland in Scotland. The projects form part of the Traverse's First Stages Festival, a celebration of the "Traverse's commitment to nurturing and supporting new voices, and expanding the skills of new and experienced creatives with the ambition of producing ever more transportive and meaningful experiences for audiences."
Anyone Can Write a Play with Meghan Tyler (10–24 February). Award-winning writer, performer and theatre-maker Meghan Tyler (from Newry, trained at the Royal Conservatoire of Scotland) has created a series of four workshops that can inspire people to connect with their creativity, be it through writing, performance or a combination of the two. They are available on YouTube for anyone to watch and all sessions will be available on-demand until 1 March 2022. Watch here.
Paradise by Michael John O'Neill (24 February). Glasgow-based writer and producer from Northern Ireland Michael John O'Neill's play, Paradise, is set in Belfast on 10th April 1998—the date of the signing of the Good Friday Agreement. Told from the perspective of Kate, a Belfast native in her mid-thirties, the play is a relentless one-woman monologue looking at those who have taken their lives in Northern Ireland and the effect it has on those left behind. This monologue is performed as a full, digital reading of the play in audio/filmed format, and will be distributed through the Traverse's online venue. Irish actor, based in Scotland, Lucianne McEvoy has been cast to play Kate. Watch here.
The Dream Frequencies – An Aural Adventure. This podcast currently from multi-award-winning sound designer MJ McCarthy (Cork-born, Glasgow-based composer, musician and sound designer). McCarthy has developed an organic, conversation-led sound work about the effect the Pandemic has had upon their experiences of dreaming, touching on reflections on the themes of mental health and prolonged separation from family back in Ireland. Learn more here.
See https://www.traverse.co.uk for more information