Oriel Traditional Orchestra Recital
Event
04 October 2019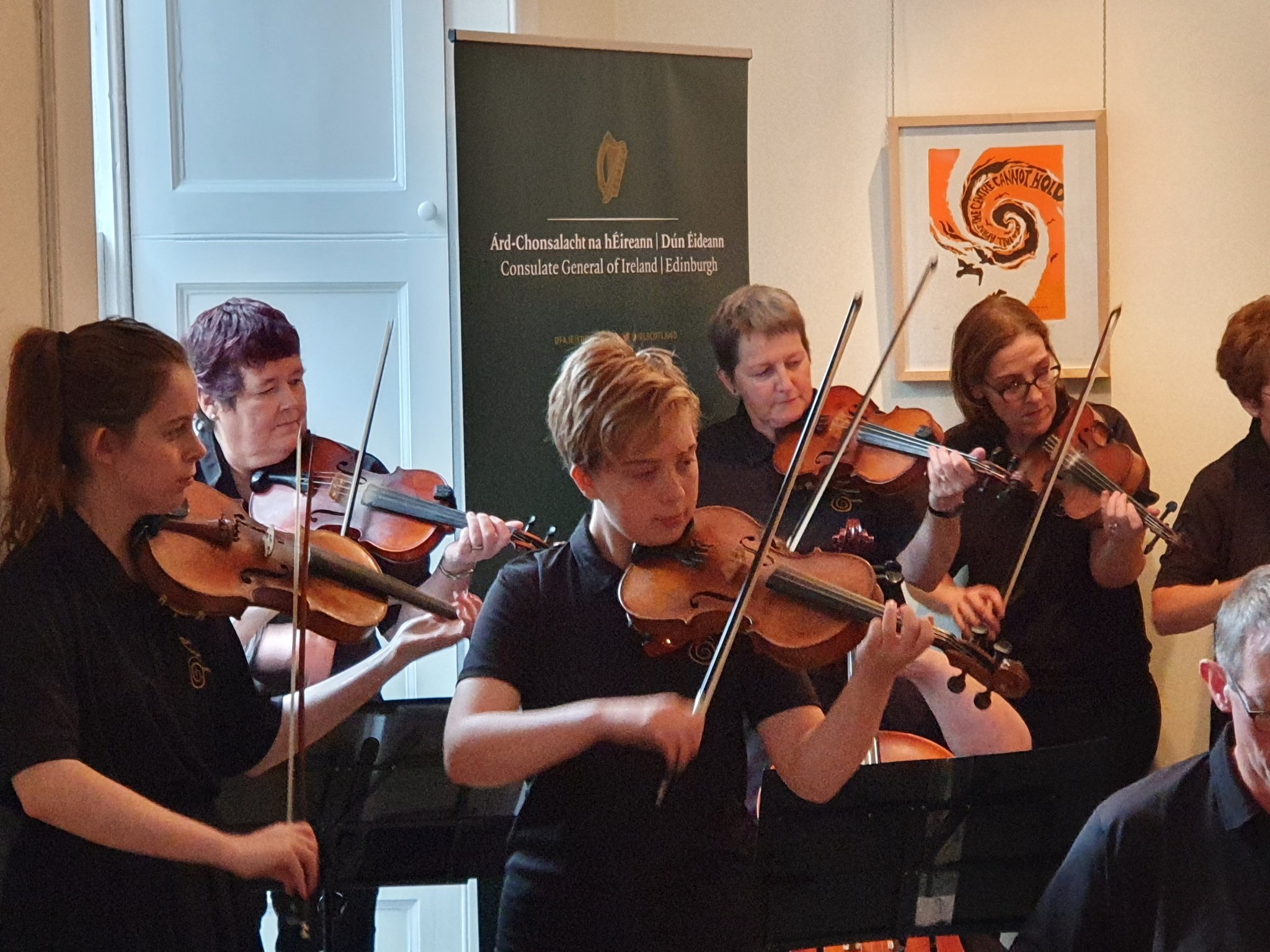 Oriel Traditional Orchestra performing at the Consulate General of Ireland, Scotland
On the morning of the 4 October, the Consulate hosted a traditional Irish orchestral recital.
Following their success at the EPIC Voluntary Arts Awards in Edinburgh on Thursday 3 October 2019, the Oriel Traditional Orchestra joined us for a fantastic morning of traditional music and chats.
The Orchestra is a cross-border, intergenerational community orchestra whose members come primarily from Louth, Meath, Monaghan and Armagh. They concentrate on Irish traditional music repertoire from the Oriel region arranged especially for the orchestra.
They won the People's Choice Award at the 2019 EPIC Voluntary Arts Awards.