Edinburgh's Festival Season Returns
News
22 September 2022
This August, Edinburgh's festival season returned with a flourish, following two years of pandemic induced restrictions.
The Consulate General of Ireland was delighted to work with Culture Ireland and with Irish artists, writers, musicians, actors, producers and presenters. The Consulate even branded its street-facing windows to display Culture Ireland's Showcase in the International, Fringe and Book Festivals.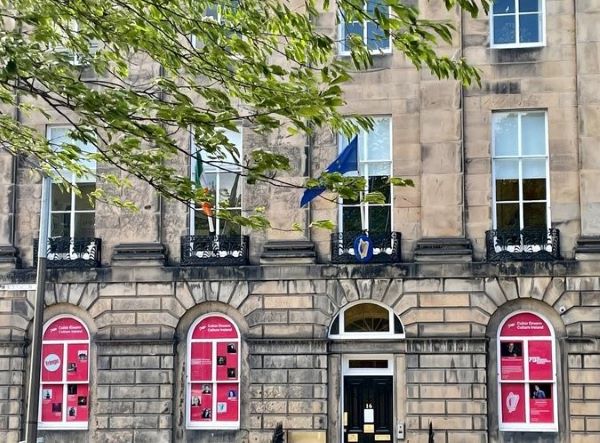 ‌
Consulate General of Ireland, Edinburgh
As part of its Edinburgh Showcase Programme, Culture Ireland supported two productions at the Edinburgh International Festival, including world-renowned fiddler Martin Hayes, who played to a thrilled full house at the Leith Theatre, and Gabriel Byrne's Walking with Ghosts, presented by Landmark Productions. Adapted from his best-selling 2020 memoir of the same name, Gabriel Byrne's one-man show was greatly appreciated over its six night run a the King's Theatre in Edinburgh.
In Edinburgh's Fringe Festival, the Culture Ireland showcase supported a range of high quality Irish performances to international audiences. The Edinburgh Fringe provides an important and unique platform for Irish theatre and dance artists to gain international recognition for their work and secure international touring opportunities. Two Culture Ireland supported productions, Sonya Kelly's Last Return, produced by Druid, and Masterclass by Brokentalkers, won prestigious Scotsman Fringe First Awards, an important theatre accolade for new writing premiered at the Edinburgh Fringe.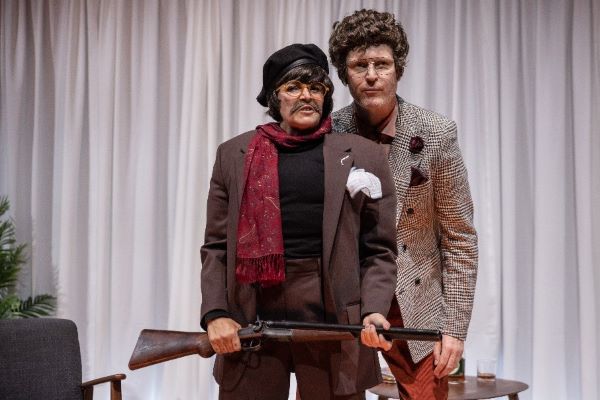 Brokentalkers
Culture Ireland also supported exceptional Irish writers at the Edinburgh International Book Festival, including Sinéad Burke, Sinéad Gleeson, Anne Enright, Audrey Magee, Claire Keegan, Colm Tóibin, Luke Cassidy and Louise Kennedy.
The Consulate General was delighted to present, in collaboration with the talented Rob Heaslip, Strawboys, a vibrant 20 minute performance that blurs the lines between traditional and contemporary dance and music. Taking place in Moray Feu Gardens, the performance is a unique spin on the cultural tradition of Scotland and Ireland's Strawboys, identified by their ornate straw costumes while out rambling streets, fields, towns and parks, parading their merriment to the joy of onlookers. The Strawboys have toured in Scotland and Ireland this summer, finishing up at the Fringe.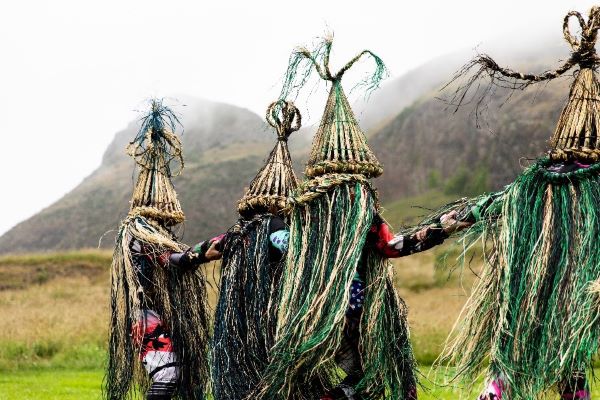 Strawboys
In addition to the work supported in the Culture Ireland Showcase, many Irish writers, dancers, actors, producers, comedians and presenters entertained audiences across Edinburgh in August. On the scale of an Olympic Games or a football World Cup tournament, the combined festivals in Edinburgh provide the biggest platform for the Irish arts and culture outside the island of Ireland.
We were also delighted to welcome back Ireland's first Consul General in Edinburgh, later Ambassador in London, and just retired Ambassador in Washington D.C., Dan Mulhall. Dan took part in the Book Festival, with his Ulysses: A Reader's Odyssey, which is a great introduction to Ireland's and the world's most famous novel. For those of us put off reading this famous book, in this centenary year of its publication, Dan's book is a great guide to getting going with it.