Irish Culture and Heritage Day 2019
Event
30 September 2019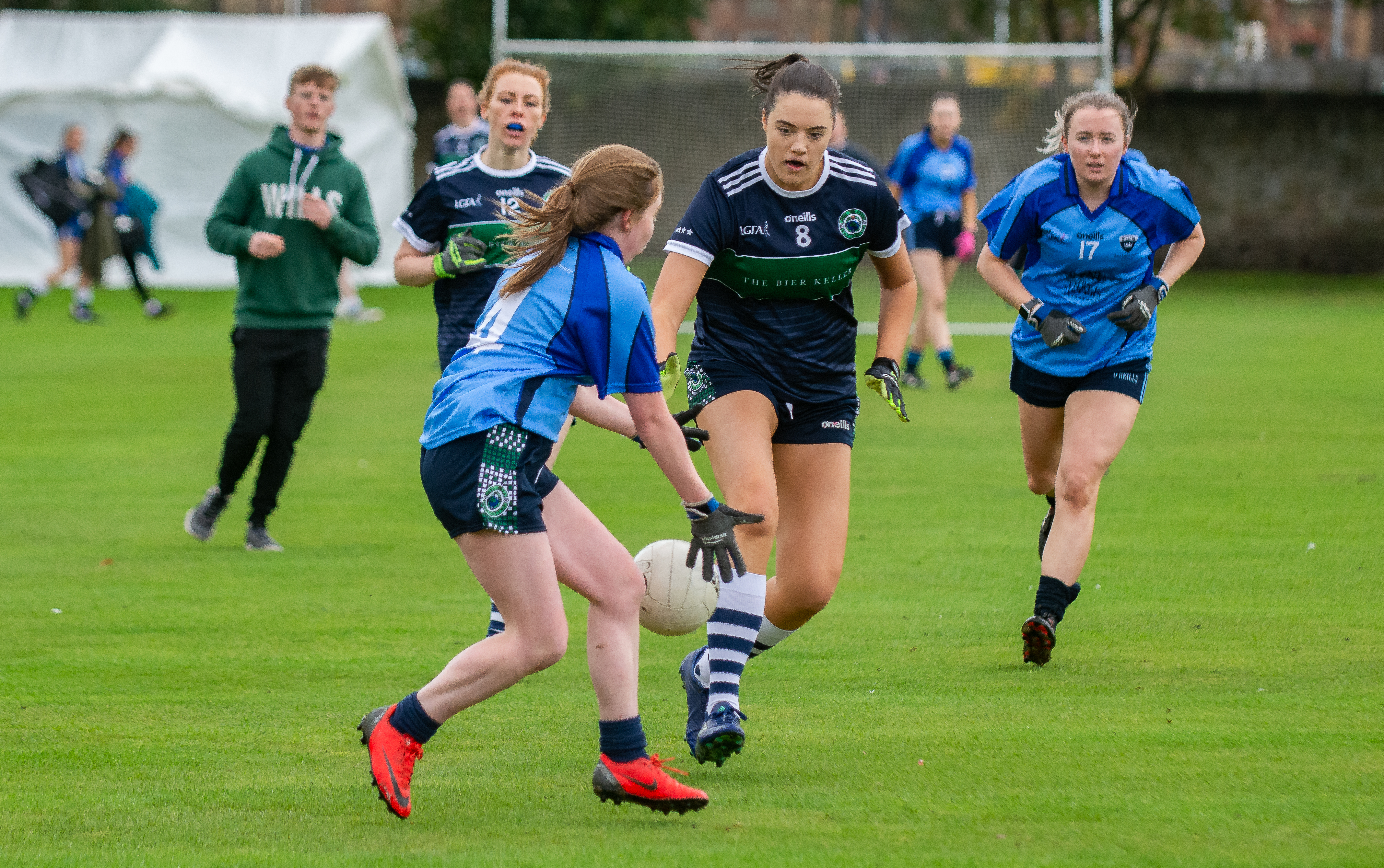 Ladies' Football at Irish Culture and Heritage Day 2019
Jointly hosted by the Consulate General of Ireland, Scotland GAA and Conradh na Gaeilge Glasgow, the third annual Edinburgh Irish Culture and Heritage Day took place at The Grange Cricket Club on 29 September 2019.
Activities enjoyed by over 1,000 members of the Irish community in Scotland and those interested in learning more about Ireland included Irish sport, music, dance and language, alongside children's entertainment.
Throughout the day, attendees enjoyed traditional Irish music lessons, Irish language taster sessions, Pop-Up Gaeltacht, an Irish dancing display, traditional music and Irish poetry, as well as a genealogy workshop. Entertainment for children was provided by way of storytelling, a Céilí, face-painting and bouncy castles. Irish sport was celebrated with ladies', children's and men's Gaelic football and hurling, as well as Camogie (women's hurling) for women and children.
Exhibition information provided an opportunity to learn more about Irish community and businesses organisations, with representation from the Edinburgh St Patrick's Day Ball, Tourism Ireland, Scotland GAA, Edinburgh's Festival of Ireland, Irish dance schools, Ireland XO, Causeway Ireland Scotland Business Exchange, The Irish Voice, Ceann Creige Camogie Club, Safe Home Ireland and the Department of Celtic Studies at the University of Glasgow.
The event, which was opened by the Consul General, Jane McCulloch, was free for all to enjoy and our thanks go to our many volunteers and our sponsors, Tourism Ireland.