Ambassador Visits FGAC in Zarqa, Discusses Means of Future Cooperation
News
22 November 2020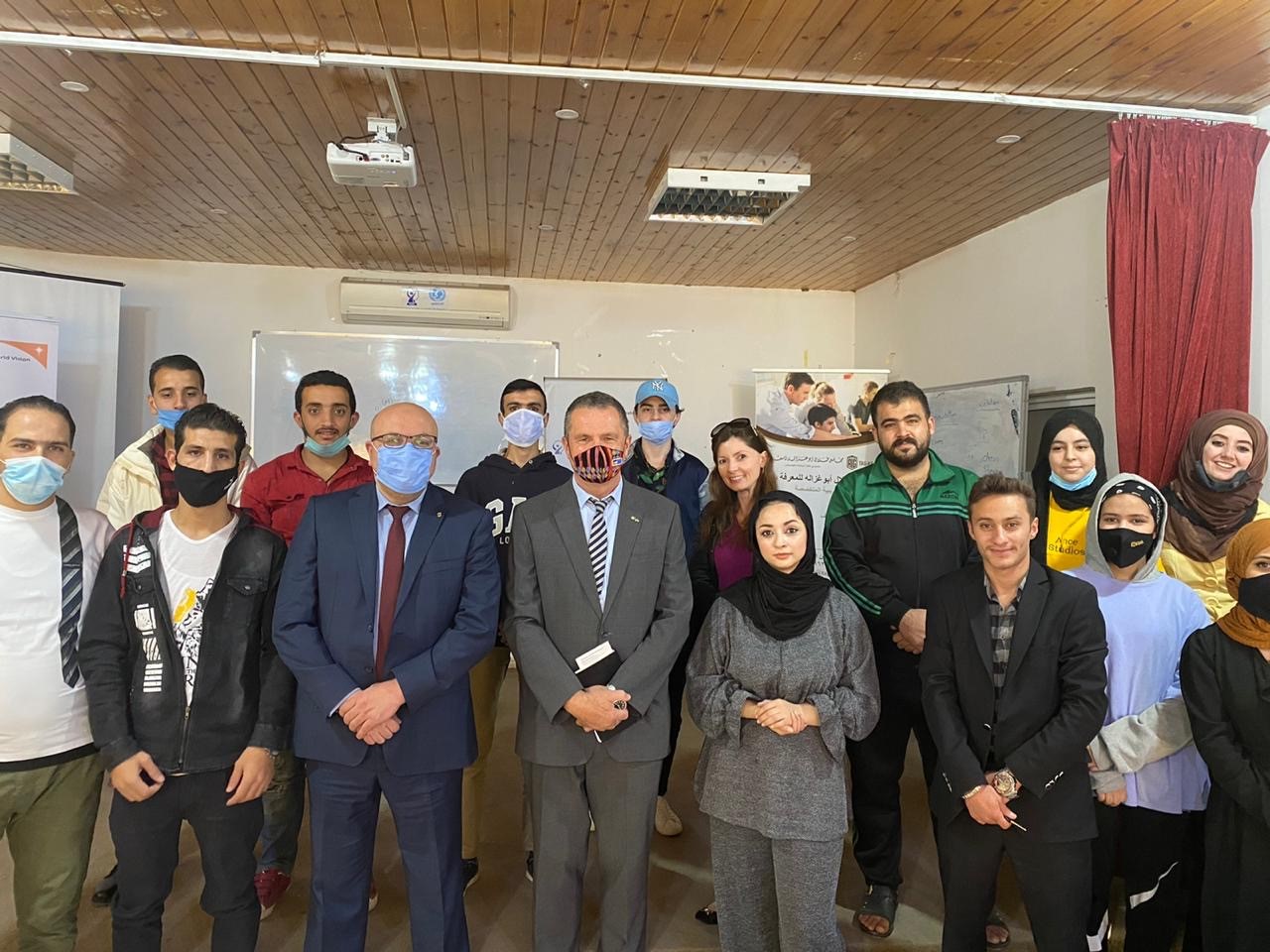 Ambassador Vincent O'Neill Visits Family Guidance and Awareness Centre in Zarqa on 8 October 2020. His Excellency was accompanied by Policy Officer Rasha Akkash
As part of the Embassy of Ireland's efforts to better assess the needs of the Jordanian communities, His Excellency Ambassador Dr. Vincent O'Neill visited the Family Guidance and Awareness Centre in Zarqa on November 8th, met with the centre's staff and was briefed on the centre's ongoing programs that aim at awareness raising, countering gender-based violence, and empowering women at the economic and political levels.
His Excellency had the chance to meet the beneficiaries of the centre's various programs and projects and listen to the life changing impact the programs had on beneficiaries. His Excellency discussed with the centre's board of directors, mechanisms for future cooperation between the Embassy and the Centre.
The centre was established in 1996 for the purpose of enabling women in the social and economic domains, integrating them in the development process and promoting the welfare of the Jordanian families in general. The FGAC targets women and girls, children, youth and refugees. Addressing domestic and gender-based violence remains the main focus of the centre's planning and activities.
Ambassador Visits FGAC in Zarqa, Discusses Means of Future Cooperation