Embassy of Ireland engages with local development and cooperation partners
News
12 August 2020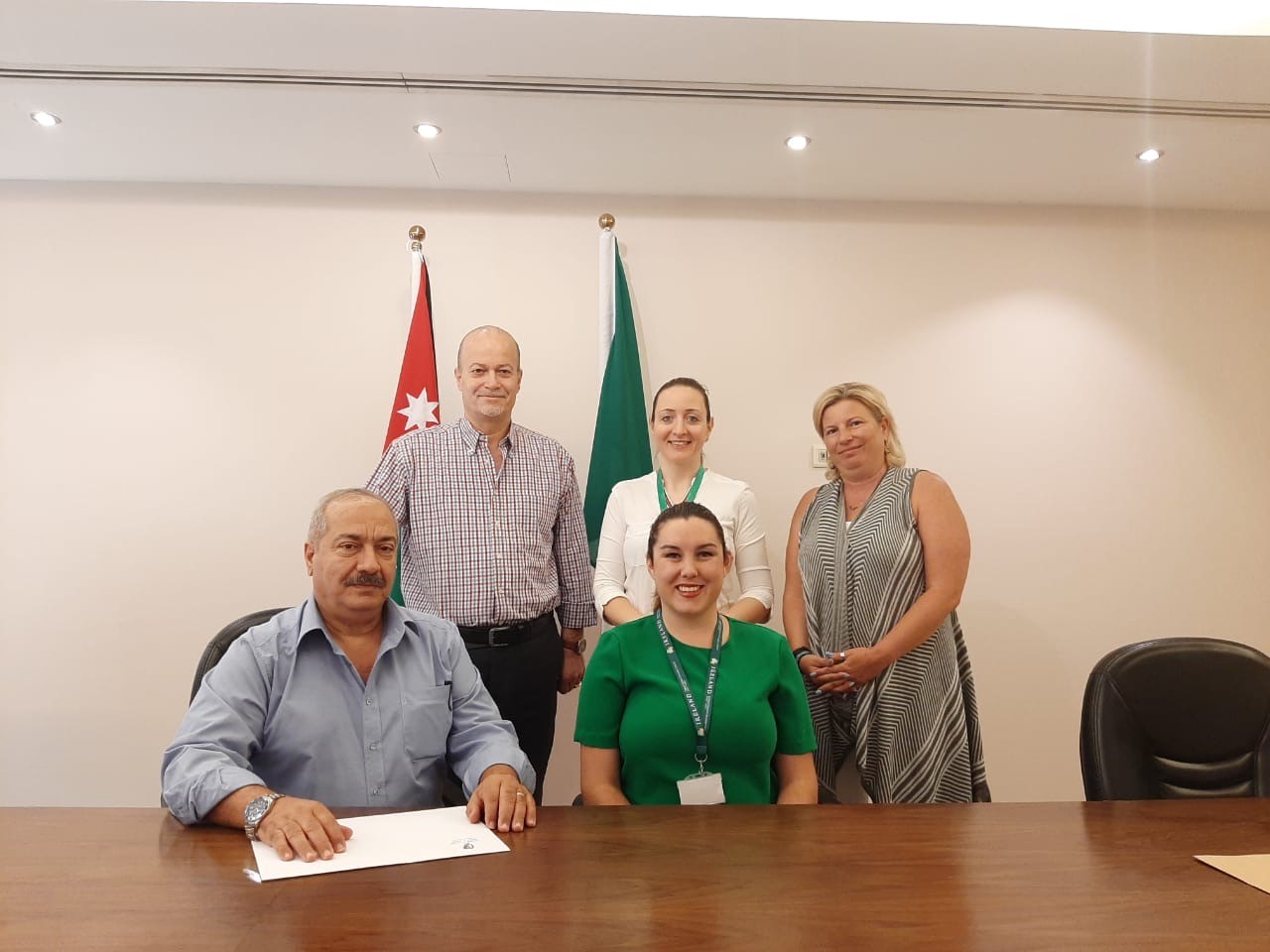 Embassy of Ireland staff with DSPR representatives
Throughout July and August, the Embassy of Ireland in Jordan continues to engage with local partners to enhance our contributions in areas such as the economic empowerment of women, increasing access to education for those with disabilities, physical challenges and autism, and assisting in conducting employment workshops for disadvantaged youths in Amman.
The Embassy has signed contracts with the Al Hussein Society, the Department of Services for Palestinian Refugees, Sanabel Healthcare Society, and Dar Abu Abdullah. This is the second year the Embassy has partnered with DSPR, the Al Hussein Society and Dar Abu Abdullah. This is the first time the Embassy has partnered with Sanabel Healthcare Society - the Embassy is assisting in the upgrade of a sensory room at the Sanabel Autism Centre in Baqaa, which provides essential education and therapy services to children with Autism.
The Embassy is delighted to have such strong and inspiring partners in Jordan, and looks forward to working with these partners, and more, over the coming year.