St Brigid's Day 2021 / Lá le Bríde
Event
28 January 2021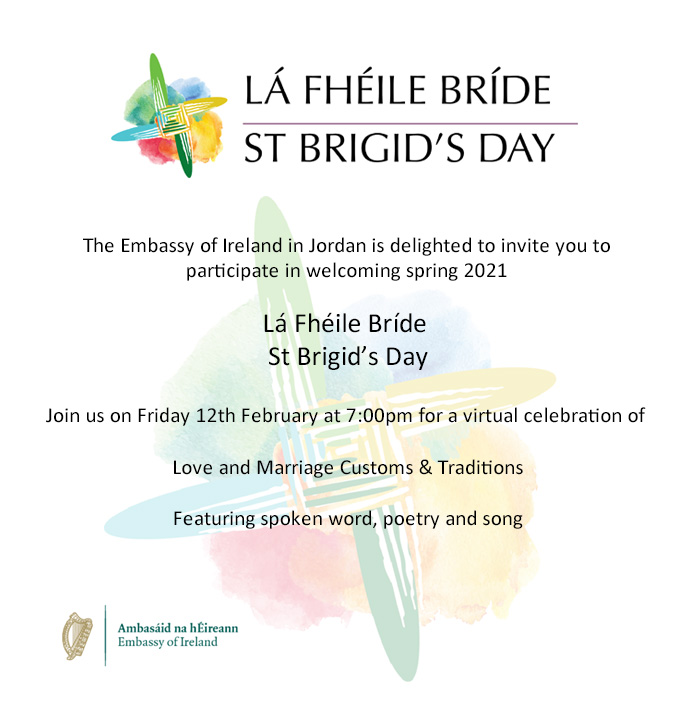 St Brigid's Day 2021, Love and Marriage Customs
The Embassy of Ireland is pleased to share with you details of an upcoming virtual event to celebrate Lá le Bríde/St Brigid's Day. On Friday 12th of February at 7pm, the Embassy will host a virtual event, based on the Spring themes of Marriage Traditions and Customs.
The event will include contributions from different members of the Irish and Jordanian community in Jordan, bringing us through several centuries of Irish and Jordanian Marriage Customs.
The virtual event will be accessible through our Facebook (@irlembjordan) page, on YouTube and also on our website.
Look forward to seeing you then!