Letter from Ambassador O'Neill in advance of our St Patrick's Day celebrations in Jordan in 2021
News
08 March 2021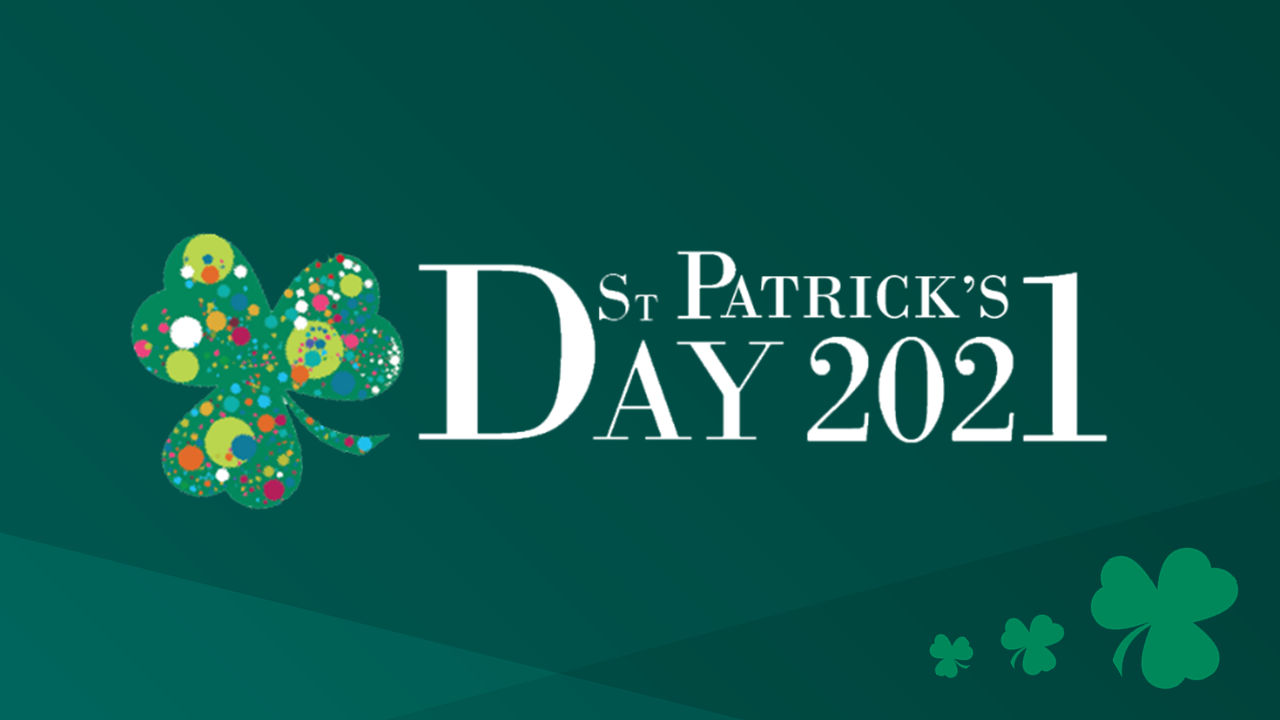 Dear Irish citizen and Friend of Ireland,
Beannachtaí na Féile Padraig oraibh. I hope you are keeping safe and well during these difficult times.
On March 17th each year, Irish citizens, people of Irish descent and friends of Ireland across the world celebrate St Patrick's Day, which is Irelands National Day.
There is no doubt that on March 17th, 2021 we will celebrate St Patrick's Day with the same joy, pride and inclusion that characterises this celebration of our culture, our heritage and our history each year.
However, because of the restrictions related to the control of Covid19 infections, the manner by which we will celebrate, and the means that we will use to get together, will be different this year.
Different, but with no diminishment of the importance or intensity of the celebration of our National Day, be it in a small village in the west of Ireland, in Dublin, Cork or Galway, or indeed here in Jordan!
Though we are unable to plan physical events to co-incide with St Patrick's Day celebrations in Jordan this year, the Embassy of Ireland in Amman will be organizing some virtual events to which you are invited to attend.
On Monday, March 15th, we will launch the 'Greening' of the Royal Hotel (a prominent landmark building) in Amman at 6.00pm. The building will be 'Greened' each evening from March 15th – 17th. We will also be organizing the planting of trees in some Universities and forests in Jordan to mark our Greening celebrations this year.
On Tuesday March 16th, Irish celebrity chef Rachel Allen has kindly agreed to livestream two cookery demonstrations to students in two of Jordan's most respected culinary institutes. These are the Royal Academy of Culinary Arts and the Catering School in the Luminus Institute. A recording of these demonstrations will subsequently be made accessible through the Embassy's website.
On Wednesday March 17th, St Patrick's Day, we will be livestreaming of our virtual St Patricks Day Reception at 3.00pm. This will last approx. 30 minutes and will include a short speech from an Taoiseach, Mícheal Martin; some words of welcome from Ambassador O'Neill and some excellent recorded footage of celebrated Irish musicians, singers and dancers.
On Friday March 19th, we will be livestreaming a concert of Irish traditional music by Irish musicians. The concert will last approximately 30 minutes and will be 'live' at 7.00 pm.
We intend in the course of the week also to raise the understanding, presence and profile of Ireland in the print and social media in Jordan! Please also help us to do this by using your own social media accounts and by sharing some of our Embassy posts!
We hope that you can join us for some or all of these events! The links to the events will be accessible from our Embassy website, prior to the events:
https://www.dfa.ie/irish-embassy/jordan/news-and-events/
You also may be interested in participating in some of the huge variety of events that are being organized through the St Patrick's Festival 2021 in Ireland, available through the link:
May the spirit of St Patrick be with you and your families on this day and every day. May that mighty strength be yours as it was his.
Go mbeidh spioraid Naomh Pádraig bí leat agus le do theaghlaigh ar an lá seo, agus amach anseo. Go mbeadh an neart láidir sin agatsa, mar a bhí aige.
Shukrun Leakom
Vincent
Dr Vincent O'Neill
Ambassador
Embassy of Ireland
Jordan