Embassy greens BioMec prosthetic for St Patrick's Day
News
17 March 2021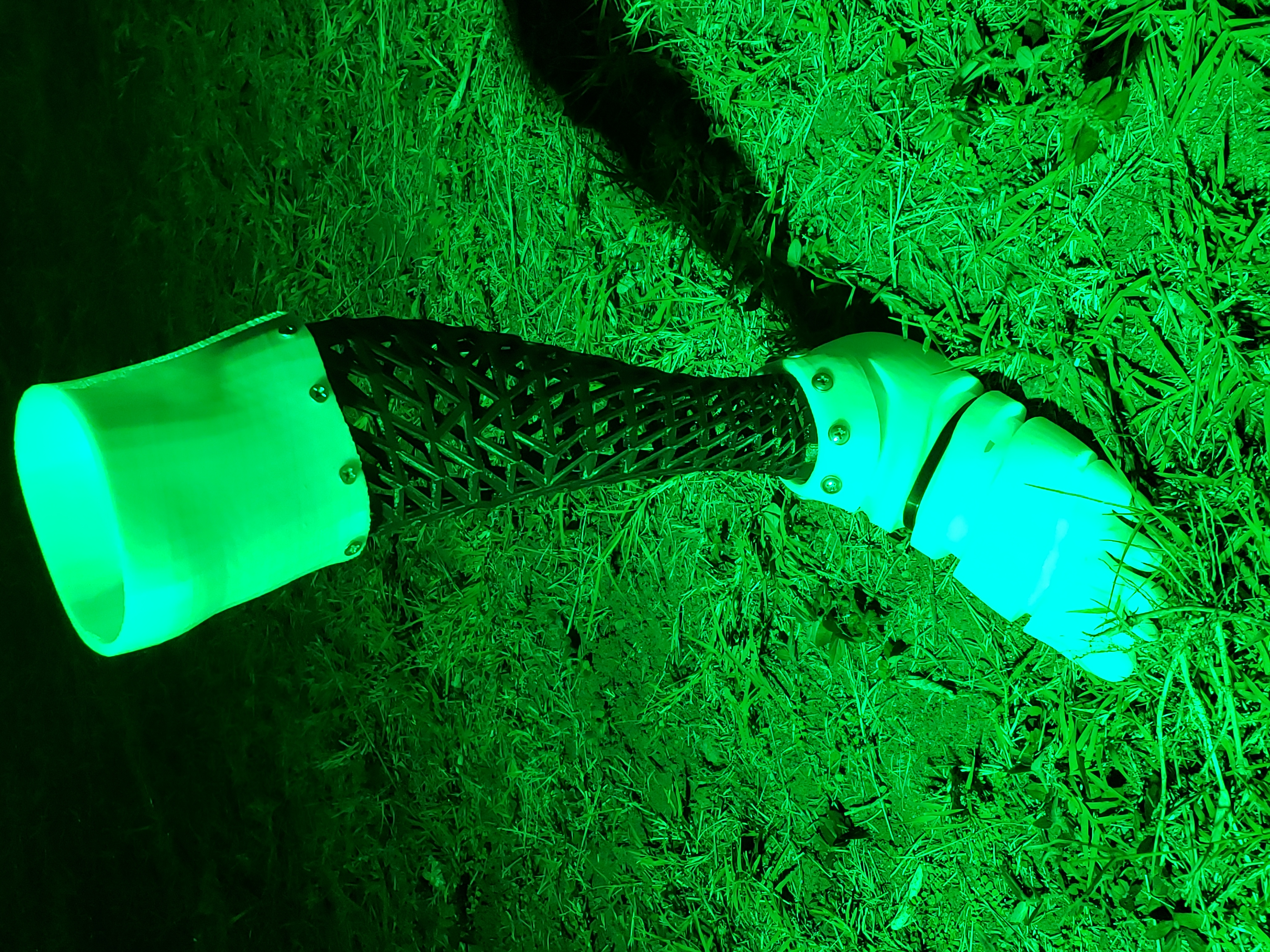 A BioMec prosthetic leg goes green for St Patrick's Day
Every year, famous sites around the world go green for St Patrick's Day. This year, the Embassy of Ireland in Mozambique decided to focus on the green theme of St Patrick's Day by highlighting the climate conscious and sustainable work of our partners, and as part of this was delighted to green one of BioMec's prosthetic legs.
BioMec, supported by the Embassy, is a Mozambican design and construction studio of mechanical prostheses created out of plastic collected from the sea. BioMec aims to create an environment where amputees can feel and experience life without limitations and is a remarkable example of a sustainable product with a huge positive impact on the community.
Access to prostheses in Mozambique is limited, with an estimated 90% of amputees lacking a prosthetic. BioMec provides prostheses at a more affordable price and in a quicker timeframe than traditional alternatives, all while reducing plastic waste.