25 years of the Good Friday Agreement
News
26 May 2023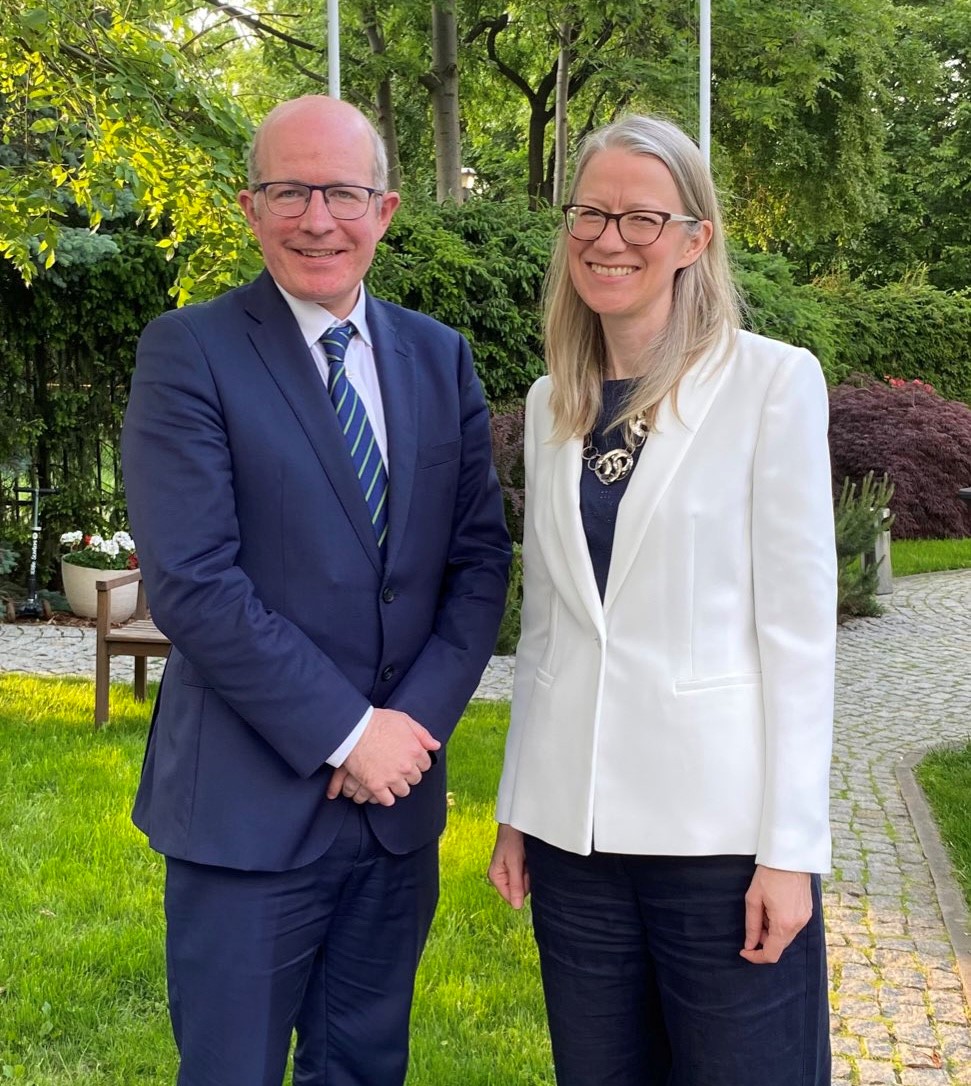 This year we mark 25 years of peace in Northern Ireland.
In 1998, after years of violence, peace talks culminated in the Signature of the Belfast/Good Friday agreement.
To mark the anniversary the Irish and British Embassies in Warsaw held a joint celebration with members of the Irish and British communities in Poland, as well as Polish and international friends.
British Ambassador Anna Clunes and Irish Ambassador Patrick Haughey reflected on the huge significance of the Good Friday agreement, which has brought peace and prosperity to Northern Ireland, and changed the lives of millions of people for the better. They also emphasised that peace is not an end point, but a constant process, and that we remain determined to preserve and promote peace.
You can find out more about the Good Friday Agreement via an online exhibition here A new begining | 25 years of the Good Friday Agreement (shorthandstories.com) agus anseo: Tús nua | 25 bliain de Chomhaontú Aoine an Chéasta (shorthandstories.com)