Launch of Heaney – Miłosz Residency
News
30 October 2023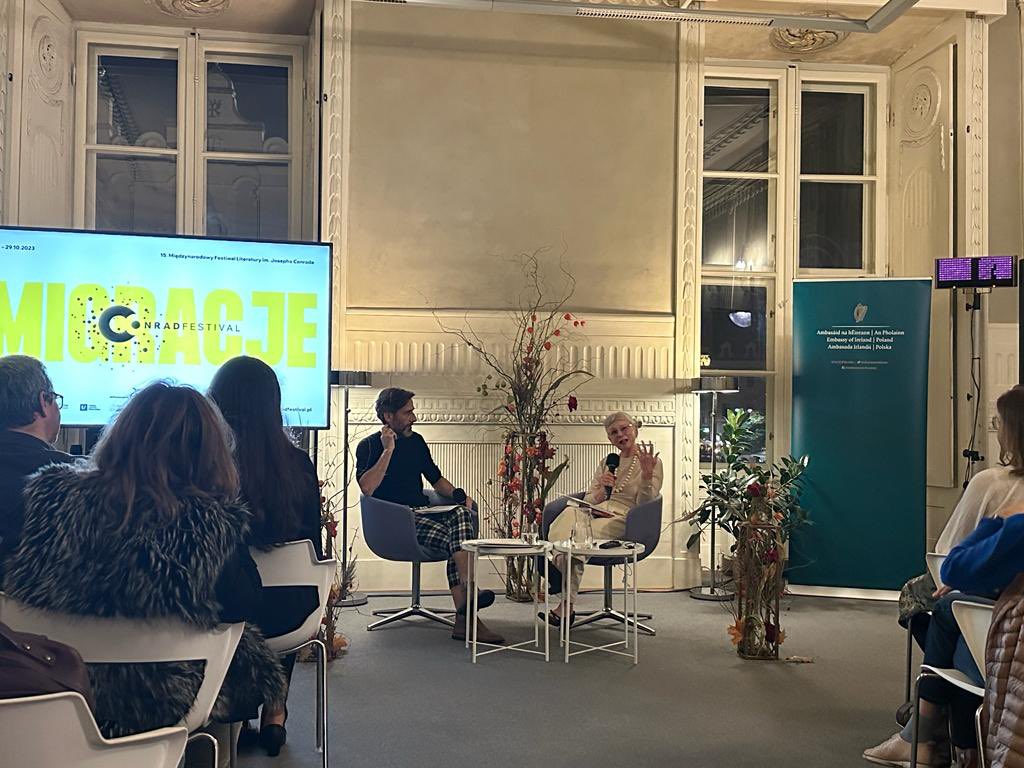 The Seamus Heaney – Czesław Miłosz Residency was officially launched at an event in Pałac Potockich, Kraków, on Saturday 21 October.
The Heaney – Miłosz Residency celebrates the friendship between the two Nobel Laureates, Seamus Heaney and Czesław Miłosz. The Residency is a collaboration between The Estate of Seamus Heaney, Kraków Festival Office (operator of the Kraków UNESCO City of Literature programme), and the Embassy of Ireland in Poland. It aims to support writers, resident in Ireland, who are at the early to mid-stages of their careers. It is intended that the residency period will provide writers the space and time to develop their work in the beautiful surroundings of Kraków city.
Awarded the Nobel Prize for Literature in 1980, Miłosz is one of Poland's most renowned writers, with whom Seamus Heaney forged a deep friendship. The works of both authors grow out of difficult experiences of conflict and adversity, and they are also linked by a commitment to dignity and human rights.
The residency was officially launched on Saturday 21 October in Kraków with Alice Lyons, the first writer-in-residence. The event, titled Reverse Emigration, moderated by Justyn Hunia, was part of this year's Conrad Festival and entailed a rich discussion on migration, belonging, language and diaspora.
As part of the Heaney – Miłosz Residency, Alice Lyons will stay in the former apartment of Polish poet and writer Czesław Miłosz in Kraków for six weeks this autumn.
Alice Lyons is an Irish writer, originally from the USA, who has lived in the west of Ireland for over 20 years. Author of three books of poetry and one novel, she is the recipient of several awards for her work, both in Ireland and the USA. Alice has a longstanding connection with Poland and Polish culture, and many of her poems have been translated into Polish. She currently lectures in writing and literature at the Yeats Academy of Arts, Design & Architecture at the Institute of Technology, Sligo.