Embassy Ljubljana Welcomes Distinguished Academic Speakers to Slovenia & Bosnia and Herzegovina
News
29 May 2019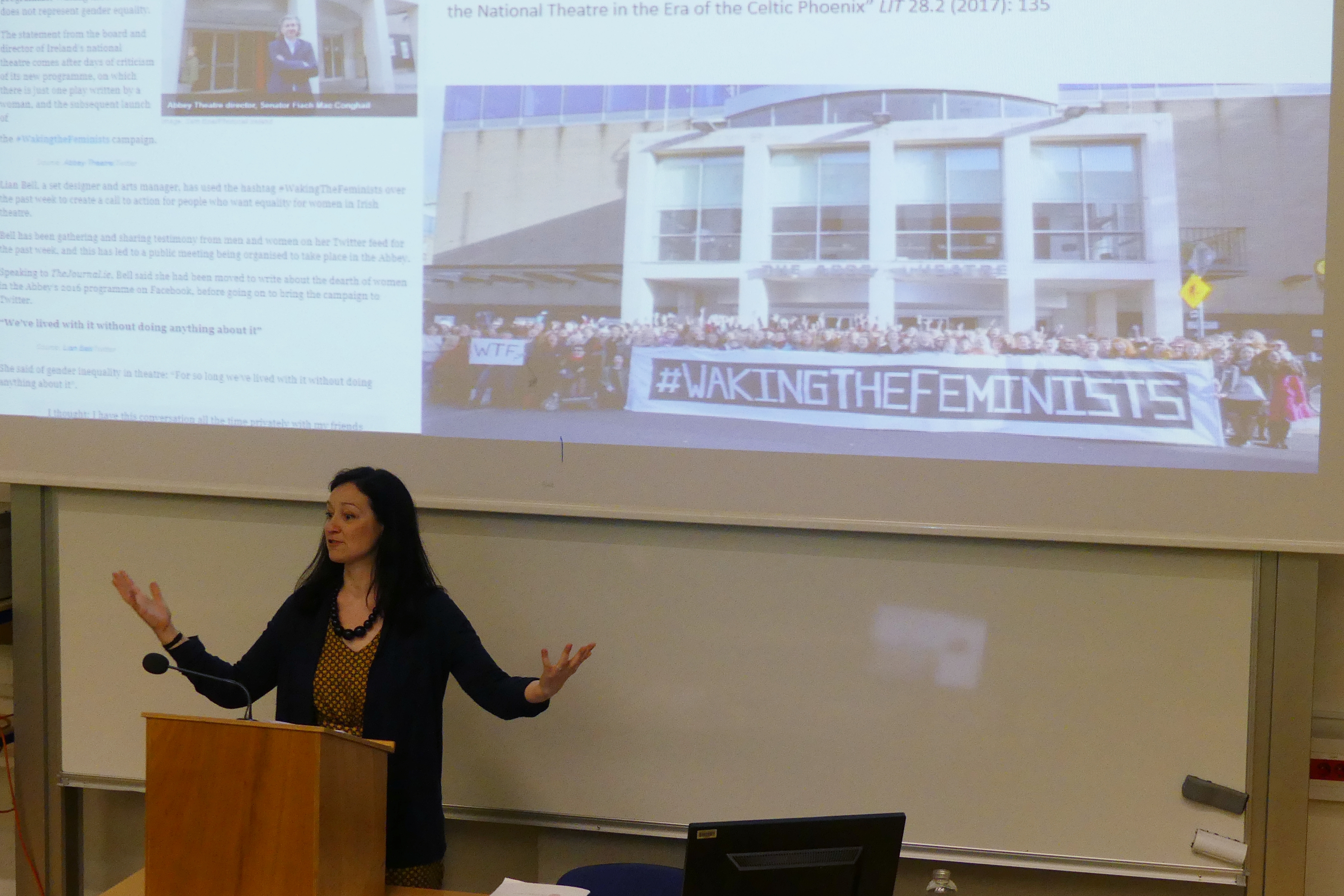 In recent weeks, Embassy Ljubljana has welcomed a number of noted academics to Ljubljana, Slovenia, and to Banja Luka, Bosnia and Herzegovina.
As part of the Irish Studies initiative in cooperation with the Embassy of Ireland in Croatia Dr. Roisín Higgins spoke on 1916 and Dr. Clare Wallace on gender and theatre at Ljubljana University.
Dr. John O'Brennan, with the support of the Embassy in Ljubljana gave a presentation on Ireland and the European Union in the Library in Banja Luka, and the Embassy was pleased to see that Dr. John Paul Newman, with the assistance of Ljubljana University, spoke on regional conflict in the early part of the 20th century.