Roddy Doyle in Ljubljana from 21 to 24 November
News
09 November 2018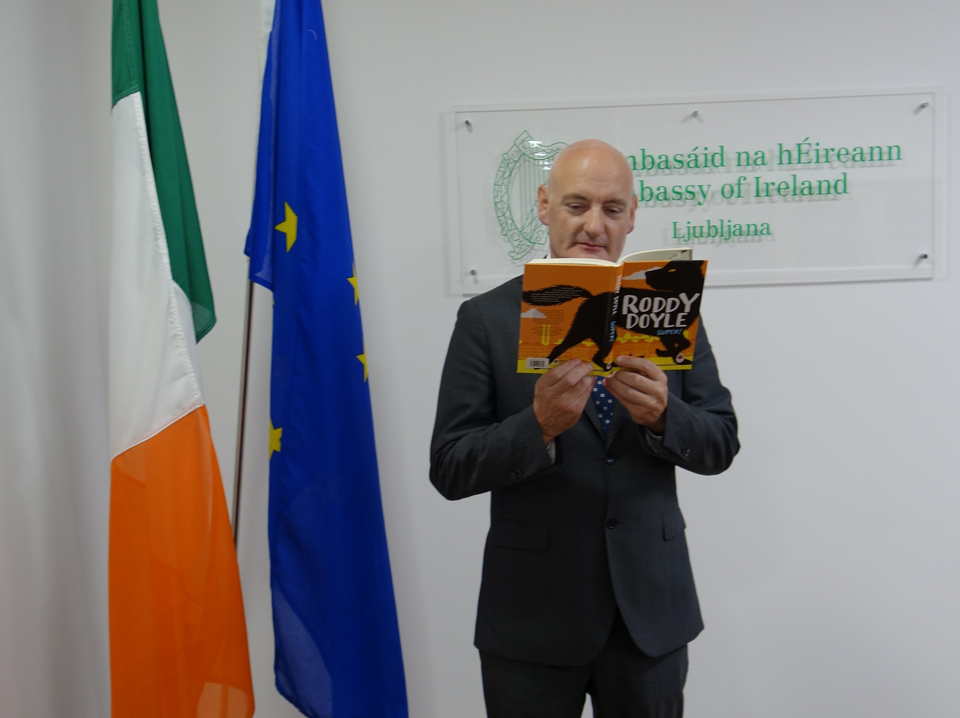 H.E. Myles Geiran with a copy of Roddy Doyle's book.
The Embassy is very happy to announce the upcoming arrival in Ljubljana of the renowned Irish author Roddy Doyle. Visiting the Slovenian Book Fair taking place from 20 to 25 November in Ljubljana's Cankarjev Dom, where a translation of his novel Brilliant by Tina Mahkota will be launched, Roddy Doyle will also engage with the public at a literary event in Sokolski Dom in Škofja Loka on Wednesday, 21 November at 17:30.
The Embassy is also excited at the offering to the Slovenian audience of a screening of The Snapper, a film based on the book with the same name by Roddy Doyle. The film, with Slovenian subtitling, will be screened in Slovenska Kinoteka on Friday, 23 November at 20:30, with the author in attendance. A limited number of free tickets will be available at Slovenska Kinoteka box office on the day of the screening.