The Breadwinner at Kinotrip International Film Festival
News
27 February 2018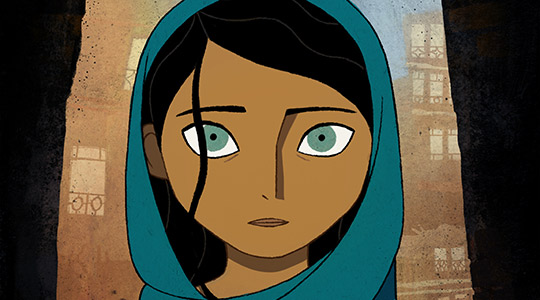 With the support of the Embassy of Ireland, the 3rd Kinotrip International Film Festival will open with The Breadwinner, an animated film by the Irish director Nora Twomey.
The Breadwinner was selected to open this year's edition of the festival, with the screening taking place on Wednesday, 28 March, at 19:30. The screening will be followed by a Q&A with Nora Twomey via Skype.
A second screening of the film will be on the programme on Friday, 30 March at 15:30.
The Breadwinner, directed by Irish Director Nora Twomey, paints an unforgettable story about great courage and an incredible power of the imagination. The film was produced by the Irish studio Cartoon Saloon (The Secret of Kells, Song of the Sea) and is this year's Oscar nominee for best animated film.
Full programme of the Festival will be available from 15 March on Kinodvor's web-page.