Celebrating Ireland's Shared History with South Africa
News
05 October 2022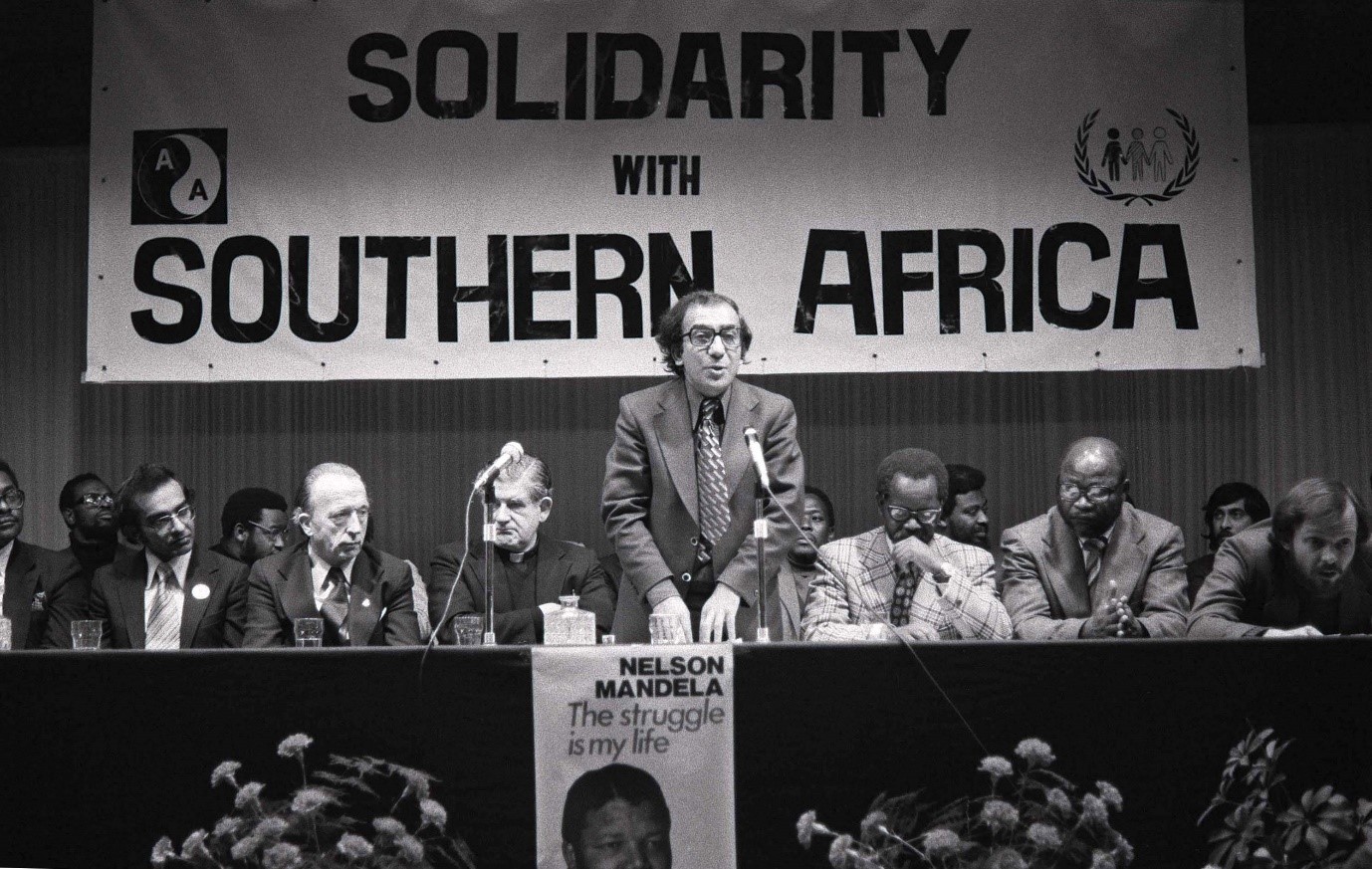 26th January 1979. Dublin, Ireland. 1st major conference on links between the European Economic Community and South Africa organised by the Irish Anti-Apartheid Movement in Liberty Hall in Dublin. ©Photo by Derek Speirs.
PRETORIA – The Embassy of Ireland in South Africa together with the Freedom Park Museum announce the launch of the Irish Solidarity Exhibition to celebrate the shared historical relationship and solidarity between Ireland and South Africa.
This exhibition traces the history of Irish solidarity with South Africa's anti-apartheid struggle. It highlights the tireless efforts of the Irish Anti-Apartheid Movement (IAAM) from 1964 to 1994, from its beginnings in the home of Kader and Louise Asmal, to the pivotal Dunnes Stores Strike, and the sustained boycotts that sought to isolate the apartheid regime.
Speaking about the exhibition, the Ambassador of Ireland to South Africa, Fionnuala Gilsenan said:
"The Embassy of Ireland has created this exhibition celebrating the ordinary heroes of the Irish Anti-Apartheid Movement, whose many small feats added up to a striking historical contribution. The Irish Anti-Apartheid movement successfully organised academic, artistic and sporting boycotts throughout its thirty-year campaign. This vocal and visible Irish solidarity was felt by those struggling on the frontline here in South Africa, and laid the foundations for the warm and deep modern relationship between our two Republics."
South Africa and Ireland's histories of political struggle are intertwined; South Africa played a role in Ireland's formation as an independent state, and later supported the Northern Ireland peace process. This mutual solidarity is the foundation of the dynamic relationship that exists between South Africa and Ireland today.
"Ireland was a fertile ground for one of the most successful Anti-Apartheid Movements in Europe. I believe that the story of this solidarity movement can offer hope and inspiration to young people in both South Africa and Ireland, and should not be allowed to fade from our collective memory as time goes by," Ambassador Gilsenan continued.
The Exhibition features remarkable images from the archives of the prolific Irish photographer, Derek Speirs who documented the presence and work of activists in Ireland who campaigned against apartheid. The exhibition also includes first-person accounts of the IAAM's activities through the stories of Mary Manning, one of ten Dunnes Stores workers who refused to handle South African produce leading to the Dunnes Stores Strike and Gearóid Kilgallen, Cofounder of the IAAM.
The exhibition will be displayed at the Freedom Park Museum from October 5, 2022 until November 30, 2022.
The public is invited to experience the Irish Solidarity Exhibition by visiting the Freedom Park Museum over the duration of its installation.