Ambassador Fionnuala Gilsenan Bids Farewell
News
14 August 2023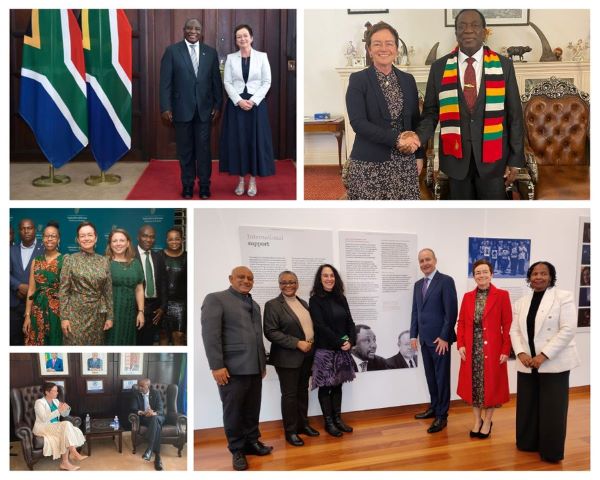 Ambassador Fionnuala Gilsenan says it's been an incredible journey serving as Southern African envoy and an immense privilege to represent Ireland in Botswana, Lesotho, Mauritius, South Africa and Zimbabwe. "I bid you all a warm farewell and I sincerely hope that our friendship and strong bonds will continue to blossom well beyond my tenure."

Ms Gilsenan takes up a senior role at the Department of Foreign Affairs in Dublin.

Hamba Kahle (Go Well) Madam Ambassador!