Trinity's Eoin McNamee takes up inaugural Maxeke-Robinson Chair at UWC
News
14 August 2023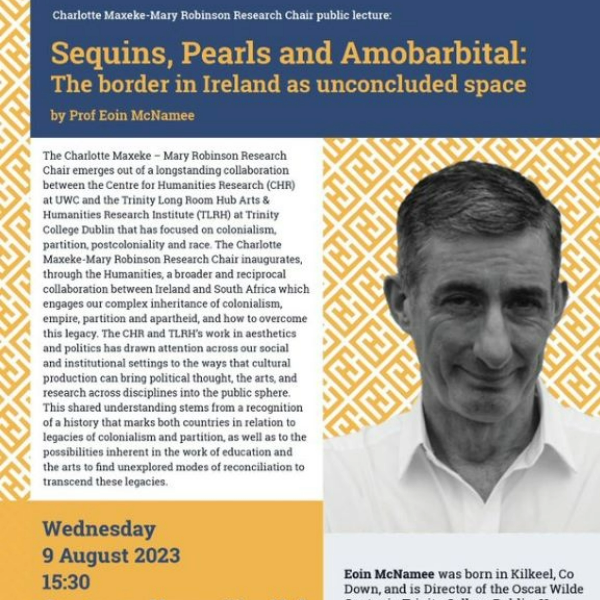 Professor Eoin McNamee, Director of the Oscar Wilde Centre for Irish Writing at Trinity College Dublin, began his tenure as the inaugural Charlotte Maxeke-Mary Robinson Research Chair at the University of the Western Cape (UWC) with a Women's Day address titled: Sequins, Pearls and Amobarbital: The Border in Ireland as unconcluded space at UWC on August 9.
The Maxeke-Robinson Chair aims to promote greater understanding of Irish history, culture, and literature, and will provide a platform for the study of Irish language, music and art. It will also facilitate valuable academic exchanges between South Africa and Ireland.
Read more about the prestigious Maxeke-Robinson Irish South African Research Chair.
Last month, on July 18, Tánaiste Micheál Martin delivered inaugural Maxeke-Robinson lecture at UWC. Mr Martin said the Government of Ireland is proud to support the Maxeke-Robinson Chair of Irish Studies - a partnership between the Centre for Humanities Research (CHR) at UWC and the Trinity Long Room Hub Arts & Humanities Research Institute (TLRH) at Trinity College Dublin.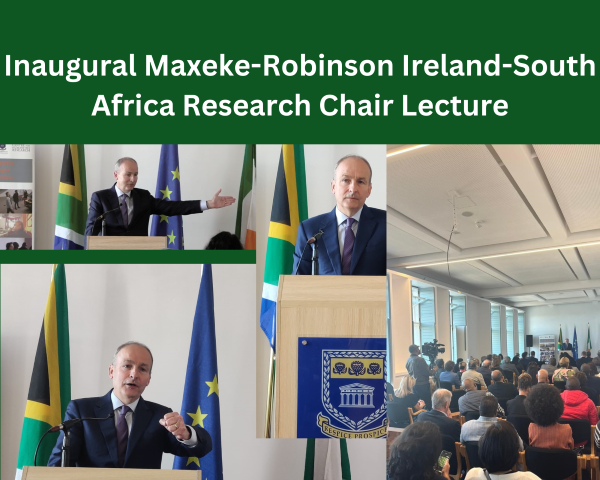 "It is fitting that the first Irish Studies Chair in Africa is based here in South Africa, where we have such close historical ties, and a vibrant Irish diaspora. I am particularly pleased that this chair has been established in an institution like UWC, known for its resistance to Apartheid. It is the University where Kader Asmal lectured when he returned from exile in Ireland, and I am privileged to honour his courage and achievements today."