Message from Michael D. Higgins. President Of Ireland Opening Of The Irish Solidarity Exhibition
News
07 October 2022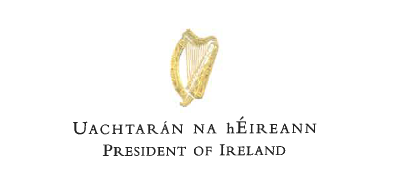 Honourable Minister Pandor, Ambassadors,
It is a privilege for me to extend a message of congratulations to all of you gathered in Freedom Park today to celebrate the long years of solidarity between Ireland and South Africa.
The struggle against apartheid was one of the great defining moral challenges of the second half of the twentieth century, an issue which drew support from brave people from Dublin to Durban. Although Ireland was far geographically from the frontlines where the men and women of South Africa confronted tyranny and hatred every day, solidarity with that struggle came from brave people on our island.
From the early 1960s campaigners in Ireland vehemently opposed apartheid in South Africa. The foundation of the Irish Chapter of the Anti-Apartheid Movement in 1964 by my good friend, the late Kader Asmal, became a catalyst for real momentum in Ireland. I know that Kader's son, Adam, is with you this evening, and I wish to commend him for his efforts in keeping the story of his parents' work alive.
Kader and Louise and many of the other members of the IAAM worked tirelessly, building a truly inclusive movement against apartheid which attracted some progressive politicians and priests, sportspersons and incredibly courageous shop workers and many others, all of whom were anxious to draw attention to it, united against this appalling, inhumane regime.
It was a movement which, through such efforts, struck a chord with an increasing number of the Irish people. This sense of common humanity and shared values led thousands to join the Anti-Apartheid Movement and to stand up to injustice, campaigning to isolate apartheid South Africa. Sabina and I are proud to have been part of the movement from the beginning.
As a consequence of the activism of the Anti-Apartheid Movement, Ireland became the first Western European state to support sanctions.
In 1987 the Irish Government acknowledged the moral strength of the Dunnes strikers, those brave women who refused to handle South African goods, and Ireland became the first Western country to ban South African imports. That protest would become totemic both in the memory of Irish trade unionism and in the history of the global civil society movement against apartheid in South Africa Ireland, alone within the Western European nations, did not open full diplomatic relations with South Africa until we were assured of the reality of a transition to democracy.
I still recall when, years later, my wife Sabina and I visited Robben Island in November 2014, we were guided around the Prison by a former prisoner, Thulani Mabaso. I remember him vividly describing how hearing about the Dunnes Stores strike, and these young women in Ireland who cared so much about their cause, had impacted on him and the other inmates, increasing their resolve to carry on.
The moral demand issued from Robben Island by Nelson Mandela and other prisoners required nothing less than the ending of all forms of collaboration with apartheid. This was not only the policy of Nelson Mandela and the ANC, but reflected public opinion throughout Africa and the Global South, as represented by resolutions in the UN General Assembly for the imposition of active sanctions against the apartheid regime.
Nelson Mandela, then a campaigning prisoner, later president, was awarded the Freedom of the City of Dublin in 1988 while still a political prisoner; he collected the award upon his release in 1990.
Free South Africa has been a true friend to Ireland in our difficult days in search of peace on our Island. President Cyril Ramaphosa, with the former Finnish President, Martti Ahtisaari, was among those who were instrumental in forging that peace.
Ireland's relationship with South Africa has grown and matured: our partnership is rooted in friendship, our shared history of colonisation and struggle, the challenges we shared in building our republics. We must also now focus our diverse and interwoven linkages on a sense of shared hope, a shared determination to create a just and sustainable future for our peoples and our planet.
I hope that many people will come to visit this exhibition. Some will already be familiar with the story of the anti-apartheid movement, but for others parts of the story will be new. For all, it will be an inspiration, and a summons to renew our idealism, courage and recommit ourselves to solidarity among the diverse peoples of our vulnerable planet.
Beir Beannacht (Every Blessing)

Michael D. Higgins
Uachtarán na hEireann
President of Ireland