Mental Health Awareness - Samaritans
News
13 October 2019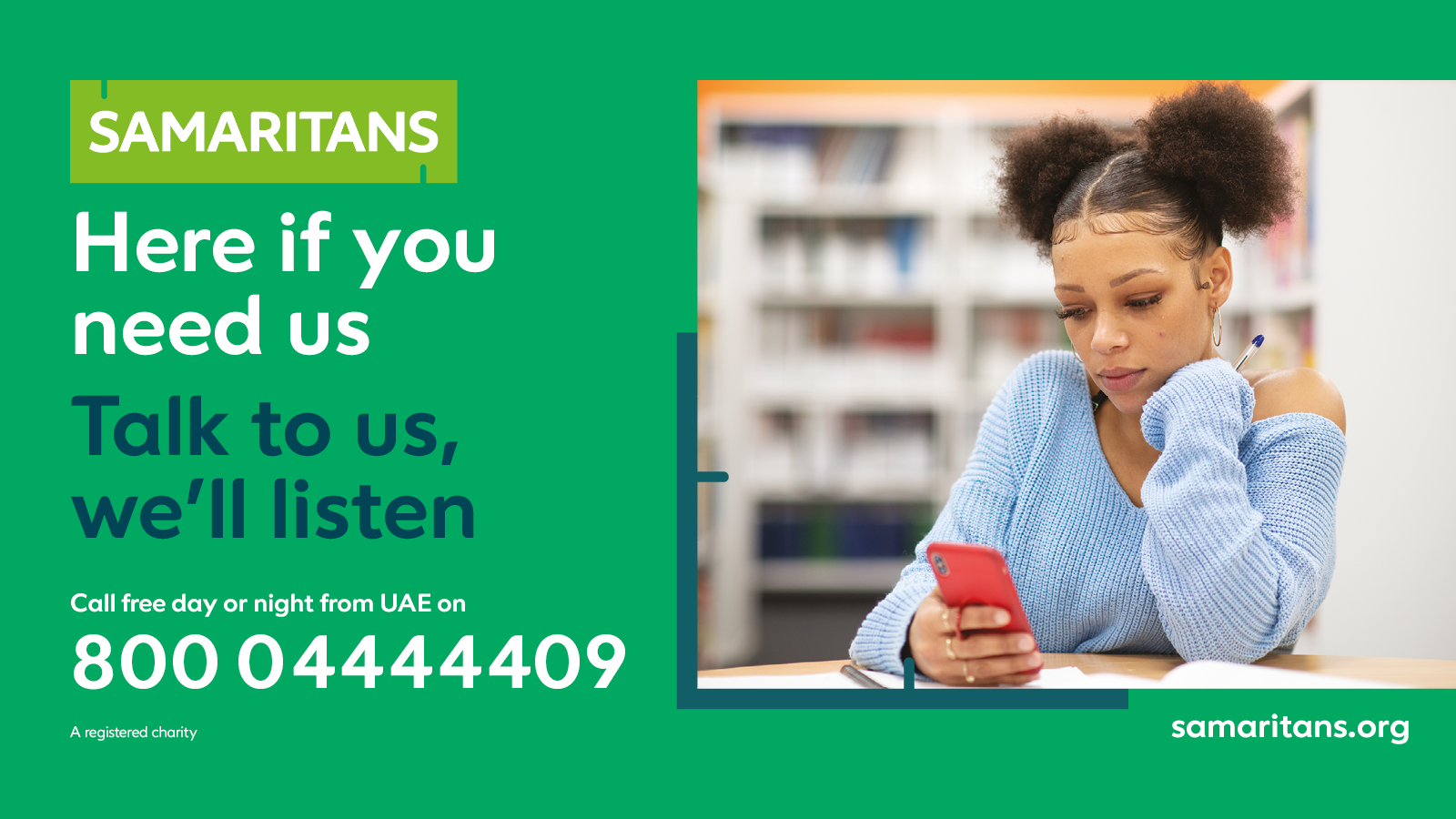 On 10th October, Mental Health Awareness Day, the Irish Embassy in Abu Dhabi and the Department of Foreign Affairs and Trade announced their partnership with Samaritans in Ireland to provide a freephone service to provide emotional support to Irish people living in the UAE.
Samaritans provides a 24-hour freephone helpline service for people in Ireland who are in distress, struggling to cope and who are in need of emotional support, including those who are feeling suicidal.
No matter what someone's reason for calling is, Samaritans offers a space to explore how they are feeling, in their own time and their own way.
More than half a million people contacted a Samaritans volunteer in Ireland last year (2018) for a variety of reasons including anxiety and stress, isolation and loneliness, family issues and relationship problems, physical health/illness, bereavement, violence/abuse, drug and/or alcohol misuse, and finance/unemployment. Suicidal thoughts were expressed in 16.6% of contacts.
Freephone 800 04444409 from the UAE