2022 Fund for Ireland Vietnam Alumni, Academics (FIVAA)
News
02 March 2022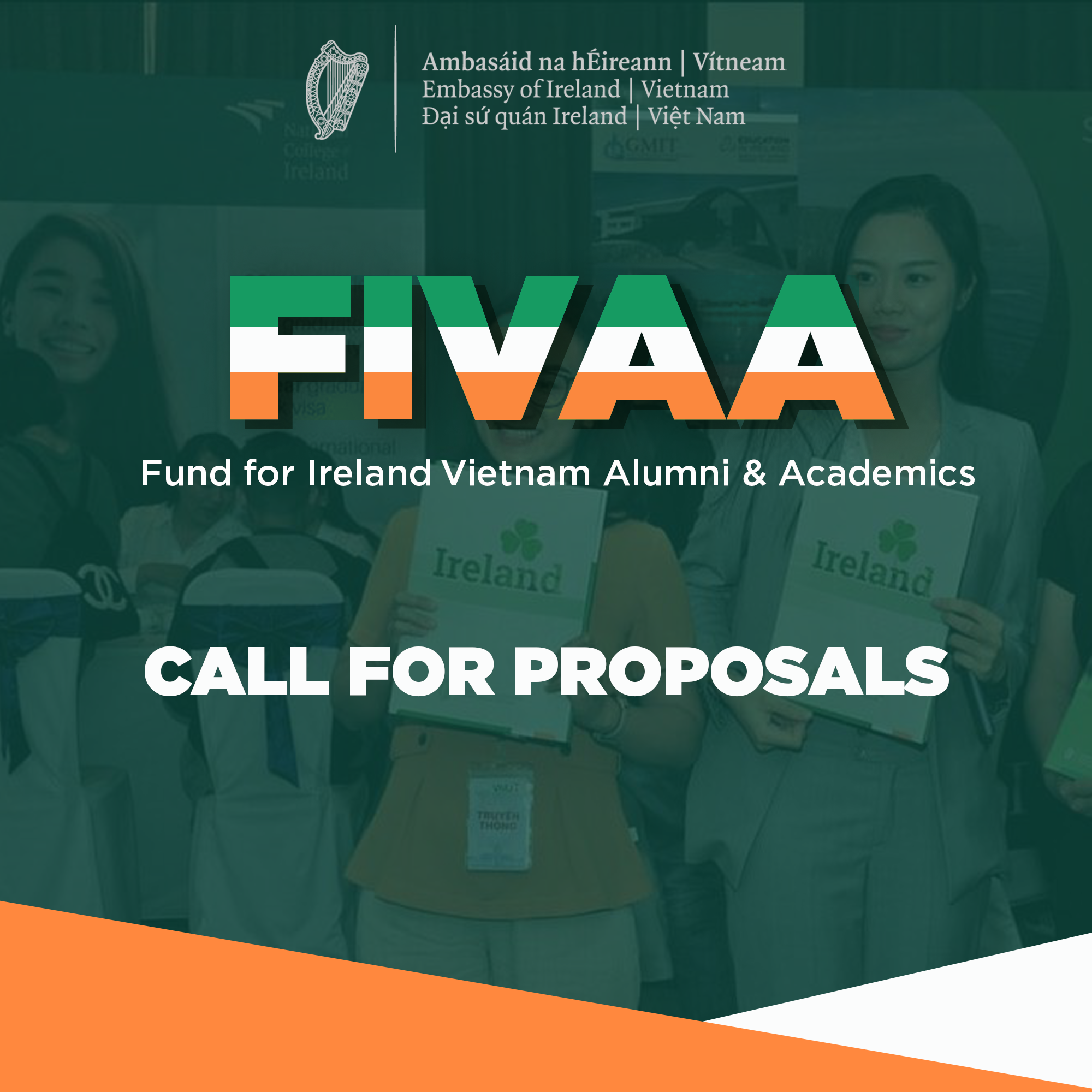 ‌
2022 Fund for Ireland Vietnam Alumni, Academics (FIVAA)
The Fund for Ireland Vietnam Alumni and Academics (FIVAA) aims to support Irish Alumni in Vietnam and Vietnamese Academics engaged with the Embassy to contribute to the work of the Embassy to further strengthen bilateral relations between Ireland and Vietnam and the Alumni and Academics network, well as promote social initiatives. This year we will also accept projects which include collaboation with Vietnamese students who are currently studying in Ireland.
The Embassy is now inviting concept notes for the 2022 Fund for Ireland Vietnam Alumni and Academics (FIVAA).
Applications are welcomed in the following areas:
Promotion of Ireland: country, people, culture, sport, education.
Promotion of trade links: engagement with Irish Business Association Vietnam (IBAV), Enterprise Ireland, Education in Ireland, Bord Bia, and other activities to promote trade between Ireland and Vietnam.
Strengthening of Alumni and Academics network.
Networking with the Friends of Ireland in Vietnam, and Vietnamese students in Ireland.
Promotion of friends of Ireland network in Vietnam and in Ireland.
Social initiatives focusing on the environment, climate change, equality and related areas.
Applications should be submitted by Vietnamese citizens as follows:
Two or more Alumni and/or students, including at least one recipient of an Irish Government Scholarship,
Two or more academics from university partners
One or more Alumni and One or more academics from university partners
The deadline for receipt of concept notes is 7th April 2022
For additional information details, please see: