St. Patrick's Day Blood Donations
News
27 February 2021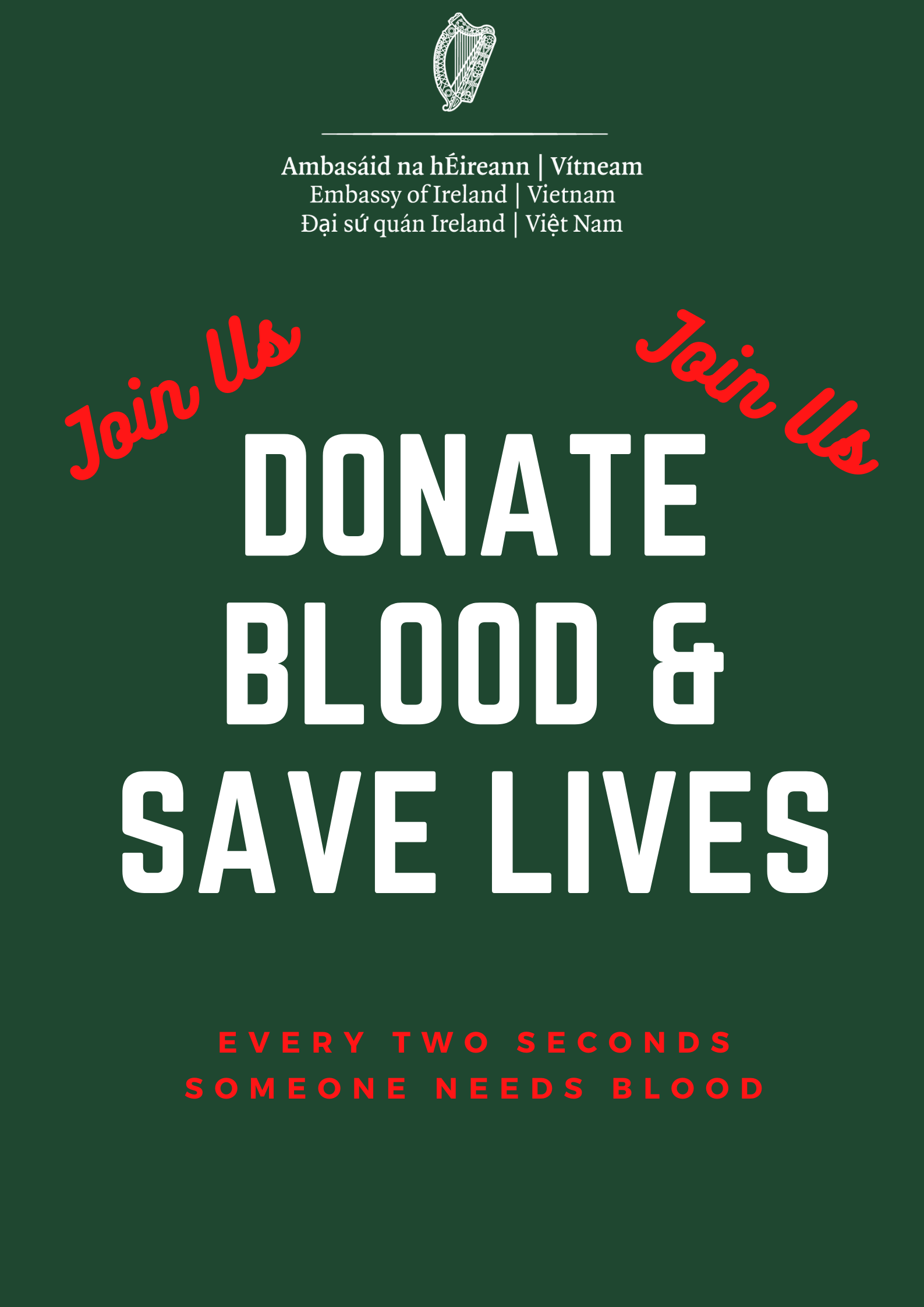 St. Patrick's Day Blood Donations
Last year, members of the Viet Celts GAA club and representatives of the Embassy in Hanoi donated blood in the run up to St. Patrick's Day. This year, the ongoing Covid19 outbreak means that blood banks across the country are experiencing significant shortages and the need for donations has increased. This has been highlighted recently in a news article in VNExpress.
The Embassy, in partnership with GAA clubs in Vietnam, will be arranging donations in the coming weeks. We would like to encourage Irish citizens and Friends of Ireland in Vietnam to consider joining in and donating blood. This would help to address an important need.
Donating would also be a tangible demonstration of the spirit and generosity of the Irish in Vietnam and would send a positive message about the importance of caring for others in these challenging times.
We would hope to draw attention to this effort in local media and if you would like to be associated with this, you might consider forwarding an email with a photograph or short video clip to SPDBloodDonation2021@gmail.com when making the donation.
In view of our approaching National Day, you might consider wearing green clothing or, if you are a member of a GAA Club, your club colours when making the donation.
Please follow the link for details of blood banks in Ha Noi, Ho Chi Minh city and Da Nang
If you have any questions, please send an email to the above address.
Warm Regards
Alan McGreevey
Additional Information
- Check here for details of blood banks in Ha Noi, Ho Chi Minh city and Da Nang.
- Please follow local guidance / social distancing measures in your city and at the blood bank.
- Please satisfy yourself of you own health and ability to donate blood. Some general guidance on these points is available from the Irish Blood Transfusion Service.
- If you would like to provide a photo or video clip for possible use in the media, please send it to SPDBloodDonation2021@gmail.com along with your name and location.