Happy New Year from Ambassador John McCullagh
News
28 January 2022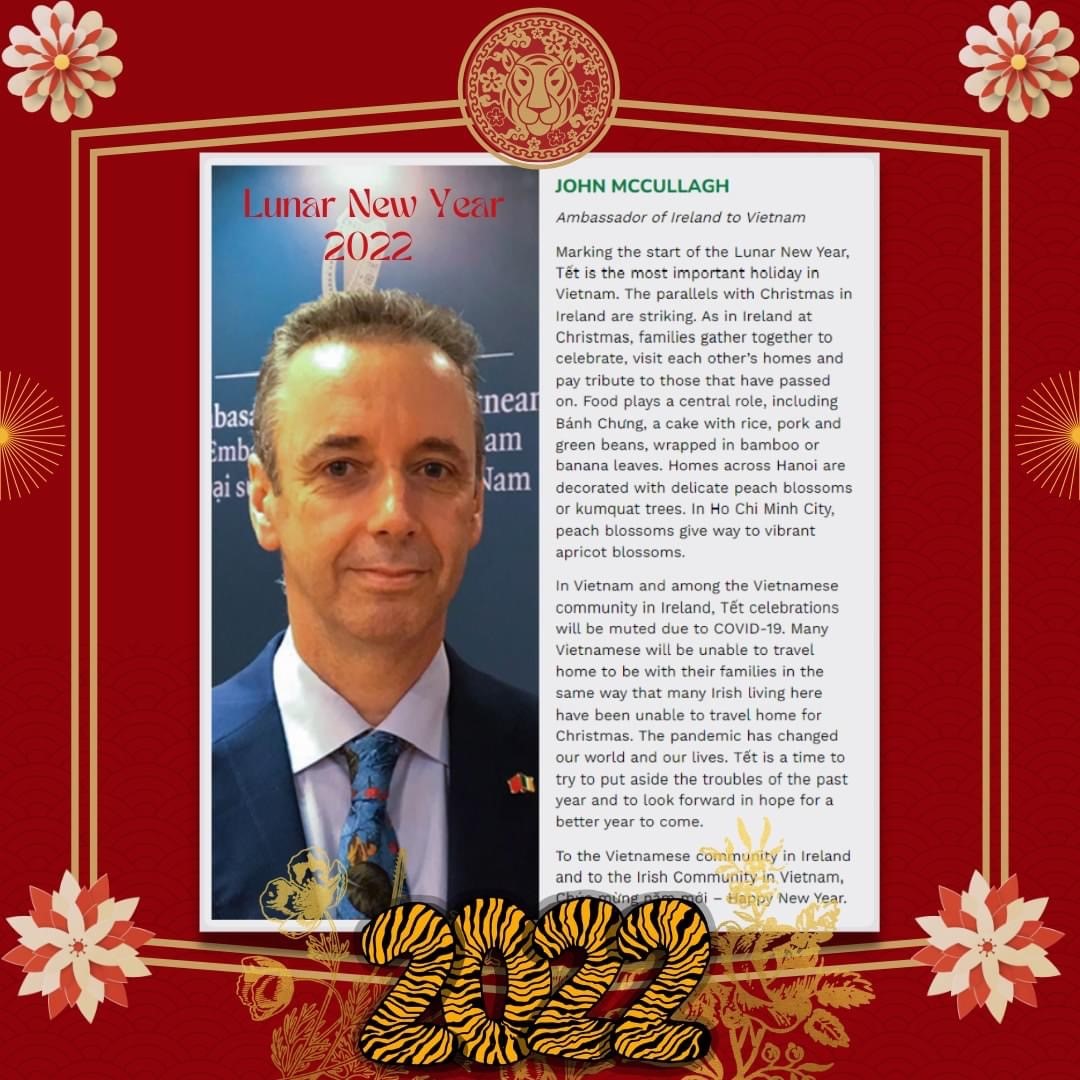 HAPPY NEW YEAR MESSAGE FROM AMBASSADOR JOHN MCCULLAGH
Marking the start of the Lunar New Year, Tết is the most important holiday in Vietnam. The parallels with Christmas in Ireland are striking. As in Ireland at Christmas, families gather together to celebrate, visit each other's homes and pay tribute to those that have passed on. Food plays a central role, including Bánh Chưng, a cake with rice, pork and green beans, wrapped in bamboo or banana leaves. Homes across Hanoi are decorated with delicate peach blossoms or kumquat trees. In Ho Chi Minh City, peach blossoms give way to vibrant apricot blossoms.
In Vietnam and among the Vietnamese community in Ireland, Tết celebrations will be muted due to COVID-19. Many Vietnamese will be unable to travel home to be with their families in the same way that many Irish living here have been unable to travel home for Christmas. The pandemic has changed our world and our lives. Tết is a time to try to put aside the troubles of the past year and to look forward in hope for a better year to come.
To the Vietnamese community in Ireland and to the Irish Community in Vietnam, Chúc mừng năm mới – Happy New Year.
JOHN MCCULLAGH
Ambassador of Ireland to Vietnam