Hope Rhymes
News
07 May 2021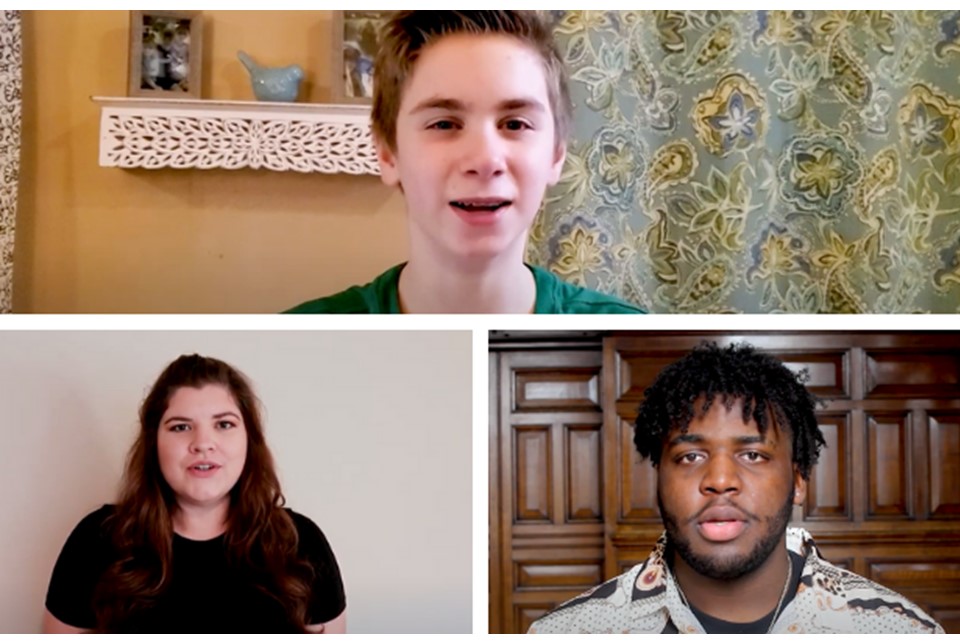 Brayden Harrington, Jessica Militante and Michael Tient.
Poetry Ireland and the Poetry Foundation have announced a new multi-year partnership, Hope Rhymes, aimed at connecting communities of poets and audiences in the United States and Ireland, with a focus on engagement with and services for young people.

The partnership, which was brokered by the Department of Foreign Affairs, was fittingly announced on St Patrick's Day and warmly welcomed by US President Joe Biden and Taoiseach Micheál Martin during their St Patrick's Day meeting.

A video celebrating the launch of the initiative includes recitations by 13-year-old Brayden Harrington, who paid tribute to President Biden's support for those with speech impediments, first Choctaw-Ireland Scholar Jessica Militante, and Michael Tient, a 2019 Poetry Aloud winner.