Bloomsday 2019
Event
24 May 2019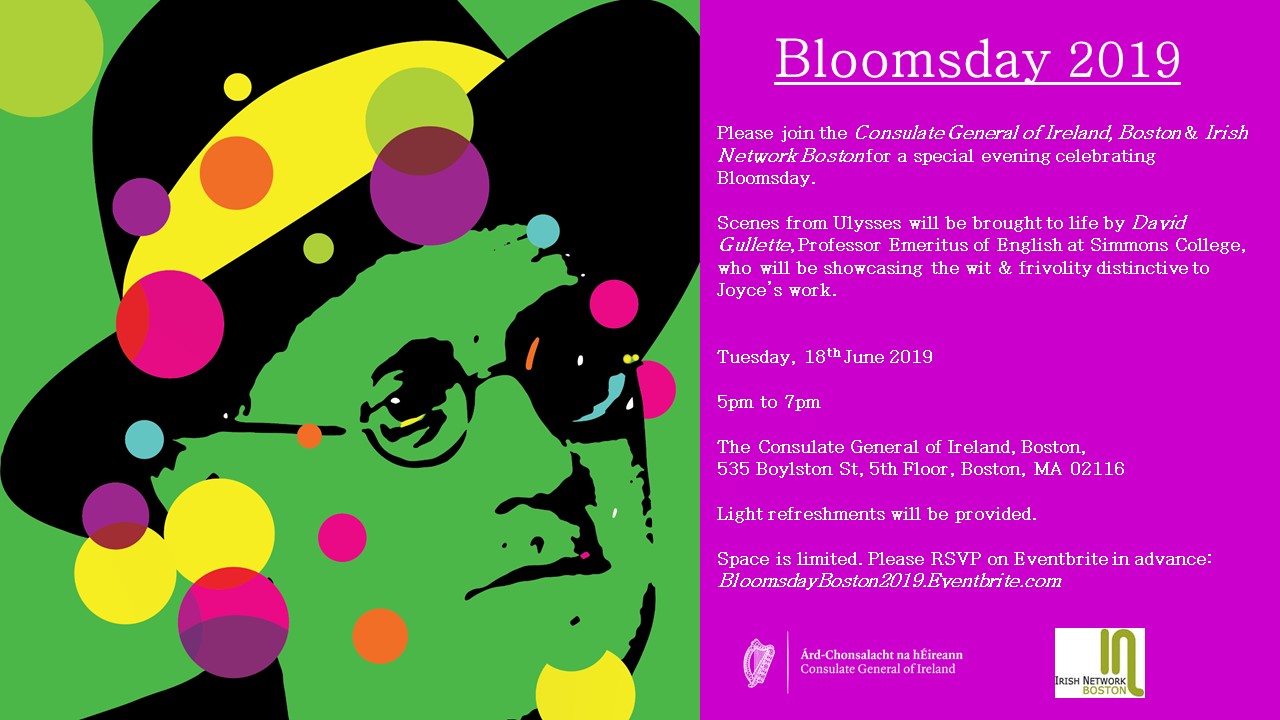 Event Flyer
Please join us on the 18th of June from 5:00 to 7:00 PM for a celebration of Bloomsday at the Consulate.
Scenes from Ulysses will be brought to life by David Gullett, Professor Emeritus of English at Simmons College, who will be showcasing the wit & frivolity distinctive to Joyce's work.
Attendance is free and open to the public, however, space is limited and registration is required.
Please register here: BloomsdayBoston2019.eventbrite.com