Peace Heroines Exhibition To Go On Tour
News
05 September 2023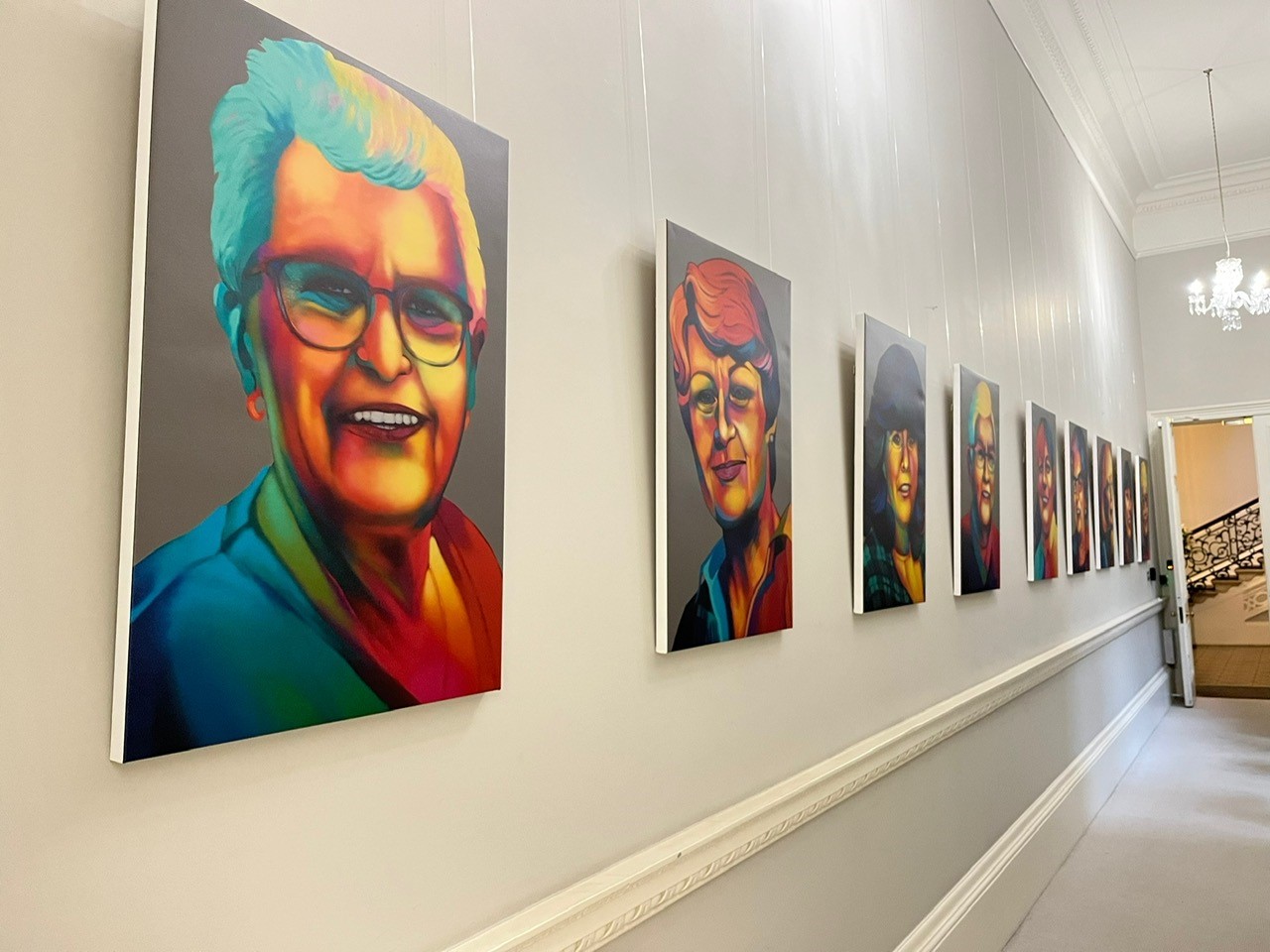 Peace Heroines Project
Tour 2023
As part of the 2023 St Brigid's Day celebrations the Embassy of Ireland, London hosted an exhibition of portraits by contemporary visual artist FRIZ.
The portraits feature the following nine peace activists; Pat Hume, Bronagh Hinds, Eileen Weir, Susan McRory, Saidie Patterson, Monica McWilliams, Pearl Sagar, Anne Carr and Baroness May Blood. Each of the women were chosen to highlight their invaluable contribution and firm commitment to the Northern Ireland peace process, in a variety of roles, across community and government level. The portraits capture the unmistakable strength and resilience of these women in their roles.
These digital prints on canvas are reproductions of FRIZ's original spray paint on canvas Peace Heroines portraits. These reproductions and the subsequent tour were funded by the Department of Foreign Affairs (DFA).
FRIZ's original portraits were commissioned by the 'multi-disciplinary storytelling platform' HerStory, as part of their Peace Heroines project to mark the 25th anniversary of the Good Friday Agreement (GFA25). HerStory's original project was in part supported by the DFA's Reconciliation Fund. The project was also in partnership with National Museums NI.
Following the successful exhibition of the Peace Heroine Portraits at the Embassy in London they are now embarking on a much-anticipated UK tour. They first hung at the London Irish Centre in Camden, and are currently on display at the Irish Cultural Centre in Hammersmith, open to view by the public. Following this they will be making their way up to Liverpool and Edinburgh later in the year.
If you are interested in hosting an exhibition of these portraits, or the accompanying educational exhibition, please contact Irishembassylondon.ie
For more information on the portraits, please visit Portraits by FRIZ — (herstory.ie).