You Don't Realise How Bad It Is Until You Take a Step Back
Press release
21 September 2023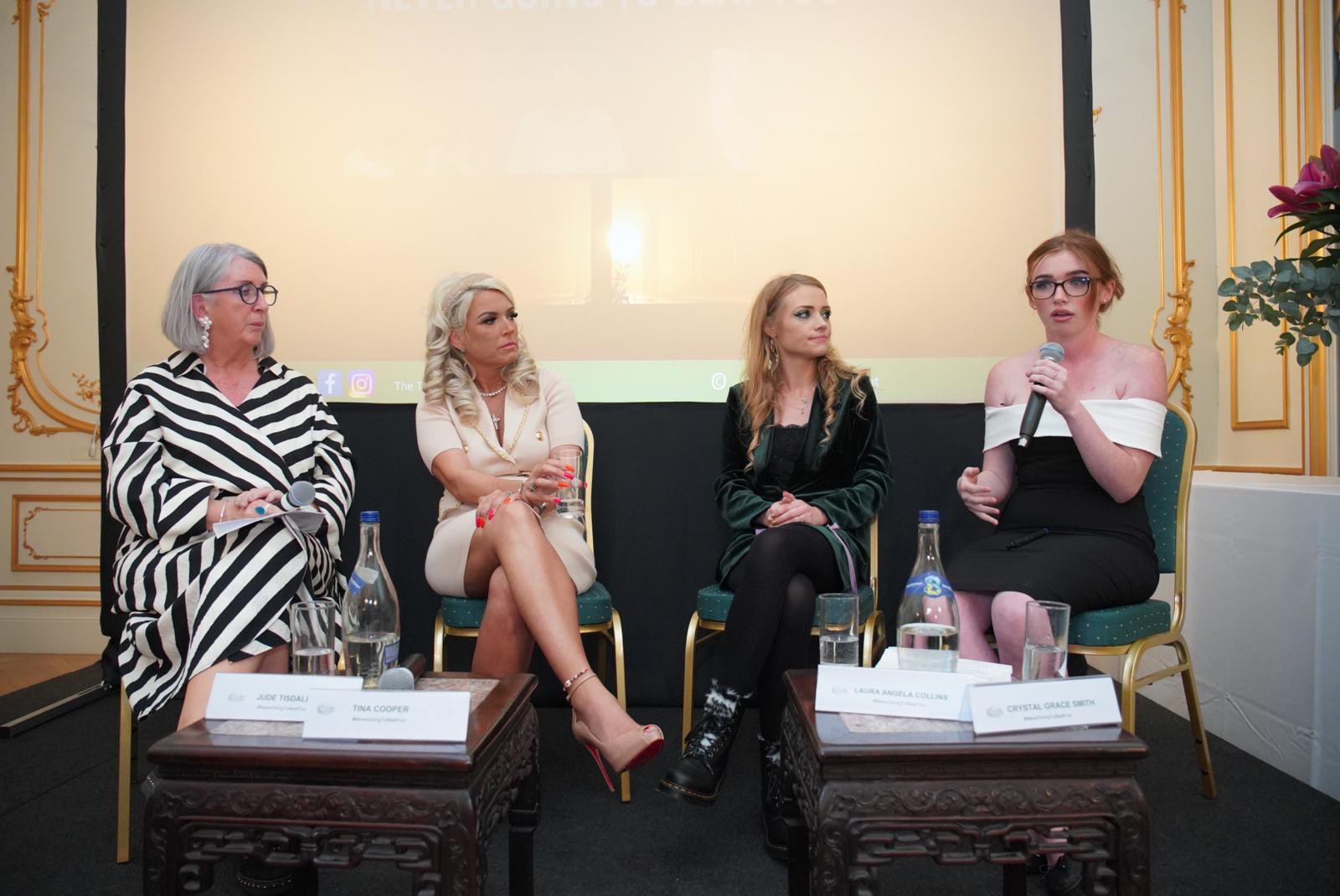 Never Going To Beat You – a universal film from a community's perspective.
20/09/2023
'Never Going To Beat You' is a film that deals with the devastating consequences of domestic violence within the Gypsy, Roma and Traveller communities.
The Traveller Movement and Irish Embassy London were proud to screen 'Never Going To Beat You' at the Embassy on 19th September. The Ambassador, members of the community, policy makers, service providers and service users were invited to watch the film and hear from a panel of survivors.
The police recorded 1,500,369 domestic abuse-related incidents and crimes in England and Wales in the year ending March 2022. The number of domestic abuse-related crimes increased 7.7% compared to the previous year. This preventable crime affects every community in the UK however access to support is not accessible to all.
Survivors have highlighted fears of speaking out and seeking support for fear of having their children taken away by social services. The film has opened up conversations in the communities increasing awareness and educating young women on the boundaries they can put in place to prevent become survivors in the first place.
Most importantly the film shows that help is available to members of the community who feel too often doors are closed to them because of who they are. The film is used by Traveller Movement as a part of their acclaimed domestic abuse training alongside training delivered by survivors.
Traveller Movement's acclaimed online domestic abuse awareness training includes the viewing 'Never Going To Beat You' followed by a Zoom webinar training delivered by Traveller survivors. Using the tools given to participants in the training, service providers can be better equipped to support members of the Gypsy, Roma and Traveller communities facing domestic abuse/violence.
QUOTES:
"A lot of victims of Domestic violence think that if they dust themselves off, they will be grand. This film shows just how dangerous it can get. We made this film to raise awareness of domestic violence, LGBTQ+ issues and suicide in Traveller communities. Discussion around these issues is often muted among Travellers, but we need to talk about them to end the cycles of violence. For many Traveller women, including myself, the fear of losing children is one of the major barriers to speaking out. With refuges only allowing one traveller family and not taking children over 14, the standard routes to safety are cut off to travellers. This film will show them that help is available. The more awareness there is in the community the easier it will be for victim/survivors to seek help. I hope that by speaking out and sharing this story we can not only raise awareness of the issues covered in the film but also encourage victim/survivors to reach out and the community to receive training and end the cycle of
violence." – Tina McInerney (actor, survivor and DVA women's worker at Traveller Movement)
"You don't realise how bad it is until you take a step back. I was in tears watching the film because when you are in an abusive relationship it is hard to see the harm being done. For young women watching the film I hope it shows them what a boundary is and when its crossed. In our community there has been a cross generational culture of silence around DVA, how can young women know boundaries when their parents don't know them either. This film made me talk with my friends and family: sharing knowledge, when to look for red flags, when to reach out and when to ask for help. I hope that this film sparks those conversations within our communities but also across society and gives victim/survivors the tools and courage to leave abuse relationships. With these tools young women can get out of uncomfortable situations and get the support they need." – Crystal Grace Smith (campaigner and survivor)
NOTES:
Never Going to Beat you was made by Crispy Biscuit films, produced by Traveller Movement and directed by Michael Buckman
Based on true life experiences of 18 Irish Traveller and Romany Gypsy women, this film tells the story of 17-year-old Moira La Bas, who is about to sit her 'A' Levels when she meets Patrick, an older divorcee at a St Patrick's Day dance. He woos her and wins her over, but Moira's mother Evie foresees disaster and tries to rally the community to save her daughter. The feature has some gripping performances by new actors and women and men from the Traveller community.
'Never Going To Beat You' was born from the idea of addressing the difficult issue of domestic abuse by using community theatre as a tool to open up discussion.
You can purchase the film here
Organisations and individuals who wish to take part in Traveller Movement's training can email: women@travellermovement.org.uk