St Brigid's Day Embassy Event
News
22 January 2021

St Brigid's Day 2021
The 2021 St Brigid's Day Festival will launch on Sunday 31st January with a specially curated online event from the Embassy of Ireland.
We are delighted that the below participants will be joining us to continue the tradition of celebrating the creativity, solidarity, and leadership of women.
Join us here at 18.00 on Sunday 31st January for our St Brigid's Day 2021 event.
As part of our 2021 Brigid's Day / Lá Fhéile Bríde event Brigid Unplugged, please enjoy the full interview with Professor Louise Richardson and Julie Etchingham, Premiering at 18:45 on Sunday 31st January.
Joy Crookes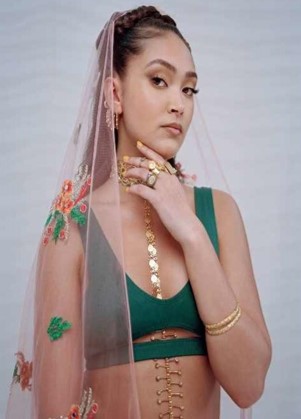 Twenty-one year-old Joy Crookes—who is already garnering Amy Winehouse and Lauryn Hill comparisons from her own songs—began her musical journey years before. The daughter of a Bengali mother and an Irish father, she grew up listening to an eclectic mix of genres. As a curious, passionate, and music-obsessed adolescent, Joy decided to start writing her own songs and hone her modern soul sound. While her songs have grown more sophisticated since then, the approach remains the same: Joy is committed to translating her most honest and vulnerable feelings to music.
Joy uses her creativity as a tool to understand her own identity. Take Power, a timeless pop song and a sultry soul-infused salute to feminism. It is a deeply personal ode to being true to yourself in the face of adversity. Joy also places a lot of importance on the concept of history and, fittingly, her first EP released after signing to Insanity Records in 2018 was titled Reminiscence. 2019 saw two EPs, 25 million+ streams, a dazzling sold-out debut UK & EU tour, and an army of dedicated fans that wait on her every social media post. Joy ended the year tipped for great things by BBC Sound of 2020, YouTube, Amazon Music, VEVO, MTV, NME, Clash, Metro, The Sun List, and many more. Most significantly, Joy was nominated for the BRITS 'Rising Star' Award.‌
Julie Etchingham
‌‌
Julie Etchingham presents the flagship 'News at Ten' and 'Tonight' for ITV. In 2015, she made history as the first woman to moderate a General Election debate, and the only debate with all seven Party Leaders. Julie was the first woman to co-anchor a UK election night programme and was the first woman to be given an RTS Award for News Presentation, which she won again in 2016. She has subsequently moderated seven election and referendum debates. She also had a leading role as anchor in the coverage of the recent 2019 UK election, and moderated the first ever UK debate between two main party leaders, Boris Johnson and Jeremy Corbyn.
Previously, Julie anchored ITV's acclaimed coverage of the royal weddings of both Prince William to Catherine Middleton and Prince Harry to Meghan Markle. She has also been a key anchor for ITV's U.S. election programmes, reporting from Florida in 2020. She has interviewed the past six Prime Ministers, as well as major figures such as Hillary Clinton, Condoleezza Rice, Aung San Suu Kyi, Christine Lagarde, Cherie Blair, and Angelina Jolie, among others.
Julie previously worked for Sky News and the BBC. She has written for the Sunday Times, New Statesman, The Guardian, and The Telegraph and the Sunday Telegraph. Julie is also President of 'The Women of the Year' Lunch and Awards, as well as being patron of several charities, including Anti-Slavery International given her special interest in the issue of modern slavery.
Julie read English at Newnham College, Cambridge, and is married with two sons.‌
‌
Martina Evans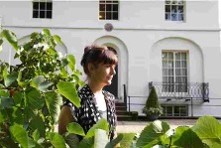 Martina Evans grew up in County Cork and trained in Dublin as a radiographer before moving to London in 1988. She is the author of 12 books of poetry and prose. She has won several awards including the Premio Ciampi International Prize for Poetry in 2011. Now We Can Talk Openly About Men (Carcanet 2018) was shortlisted for the 2019 Irish Times Poetry Now Award, the Pigott Poetry Prize, and the Roehampton Poetry Prize, and was an Observer, Times Literary Supplement, and Irish Times Book of the Year in 2018. Mountainy Men, a narrative poem, was the recipient of a Grants for the Arts Award in 2015. Evans is a Royal Literary Fund Advisory Fellow and an Irish Times poetry critic.
‌
Fears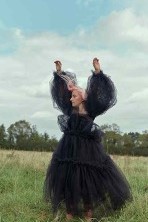 ‌‌
Fears is Irish artist, musician, and producer Constance Keane. Combining reflective electronics, acoustic samples, and haunting vocals with organic visuals, Fears invites the listener on an ethereal journey, blurring the boundaries between music and visual art. Her minimalist approach centres on emotive subjects, which are all-at-once deeply personal yet remarkably universal.
Selected as one of Irish Tatler's Changemakers for 2021, Fears has gained reputation for engaging and immersive live shows, including performances at Other Voices, Body & Soul, Quarter Block Party, and Ireland Music Week. She has received acclaim worldwide, where her music has been covered by Vice's Noisey, i-D, DJ Mag Spain, Huck Magazine, BBC Arts, the Irish Independent, BBC and RTÉ radio, NTS, KCRW, and more.
Fears is now gearing up for the release of her debut album, out Spring 2021.

Aislinn Logan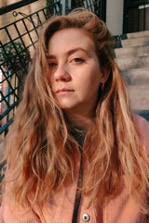 ‌‌
Aislinn Logan's breezy EP, "Look, I'm Flyin", with lead single, "What Everybody's After",was well-received by national radio and press. At the end of 2020, the single, "Never Stay Low", was Track of the Week on RTE2 FM with its shimmering ode to the 'pursuit'.
Now it is time for the new noise. Logan has been busy in recent months, co-producing material with Brian Kelly and Johnny Oakley from Dublin and Kilkenny respectively. This year will see her continue to finesse her sound with an ambitious catalogue influenced by unlikely bedfellows: Irish traditional music, Grimes, and The Talking Heads.‌‌
Sinead O'Brien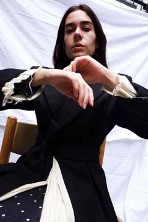 ‌‌
Originally from Limerick, Sinead O'Brien's work captures the everyday and the in between in a way that transcends any genre label. Writing from her own observations, O'Brien's influences can be found in the realism of Mark E. Smith of The Fall, Patti Smith, and The Slits, and the works of literary icons such Frank O'Hara, W.B. Yeats, Joan Didion, and Albert Camus. Releases to date have drawn admiration from outlets and radio stations as diverse as The Guardian, Loud And Quiet, The Quietus, BBC Radio 1, and BBC Radio 6 Music, and more across the Atlantic by way of The FADER, Stereogum, and Paste.

A multifaceted artist, O'Brien's writing has also been published by the esteemed London Magazine whose alumni include T.S. Eliot, Sylvia Plath, and William Burroughs. Her unique fusion of spoken lyrics and art rock has piqued the attention of luminaries of both genres, seeing her perform with John Cooper Clarke and The Brian Jonestown Massacre at sold-out theatres across the U.K. Playing with her band and collaborators Julian Hanson (guitar) and Oscar Robertson (drums), Sinead O'Brien's transfixing live sets have won her a deserved reputation as one of the most thrilling performers in the capital and beyond.
Louise Richardson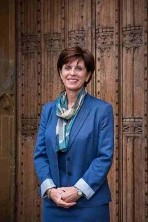 ‌‌
Professor Louise Richardson is Vice-Chancellor of the University of Oxford. She was previously Principal and Vice-Chancellor of the University of St Andrews. A native of Ireland, she studied history in Trinity College, Dublin before gaining her PhD at Harvard University where she spent 20 years on the faculty of the Harvard Government Department and latterly as Executive Dean of the Radcliffe Institute for Advanced Study. She currently sits on the boards of the Carnegie Corporation of New York, the Booker Prize Foundation, and numerous other charities.
A political scientist by training, Professor Richardson is recognised internationally as an expert on terrorism and counter-terrorism. Her publications include Democracy and Counterterrorism: Lessons from the Past (2007), What Terrorists Want: Understanding the Enemy, Containing the Threat (2006), The Roots of Terrorism (2006), and When Allies Differ (1996). She has written numerous articles on international terrorism, British foreign and defence policy, security institutions, and international relations, lectured to public, professional, media and education groups and served on editorial boards for several journals and presses.
Professor Richardson's awards include the Sumner Prize for work towards the prevention of war and the establishment of universal peace and honorary doctorates from the Universities of Aberdeen, Edinburgh and St Andrews in Scotland; Trinity College Dublin and Queen's College Belfast in Ireland; Moscow State Institute of International Relations in Russia; Notre Dame University in the USA and the University of the West Indies. She is a member of the American Academy of Arts and Sciences, the American Philosophical Society, the Academy of Social Sciences in the United Kingdom, an Honorary Member of the Royal Irish Academy and a Fellow of the Royal Society of Edinburgh. ‌‌