Embassy of Ireland virtual Trad Session
Event
08 July 2020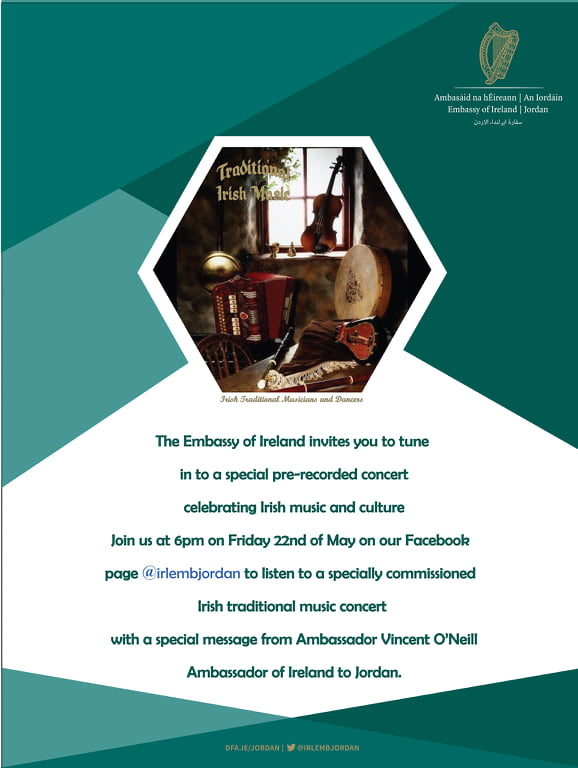 Virtual Trad Session Poster
On May 22nd, the Embassy hosted a virtual trad session. The idea of this virtual trad session, was to give people the opportunity to tune in and feel together during the difficult months of lockdown both in Jordan and Ireland. The session was a fantastic success - people tuned in from Jordan, Ireland and across the globe listen to the uplifting tunes played by our 3 prized musicians; Claire Sherry, Alan Burke and Kieran Munnelly.
If you missed the event and wish to see the vidoe, it is available on youtube at this link: https://www.youtube.com/watch?v=UhGCZv6df20&feature=youtu.be
We hope you enjoy it as much as we did!