Covid-19 measures in Poland from 27 February
News
26 February 2021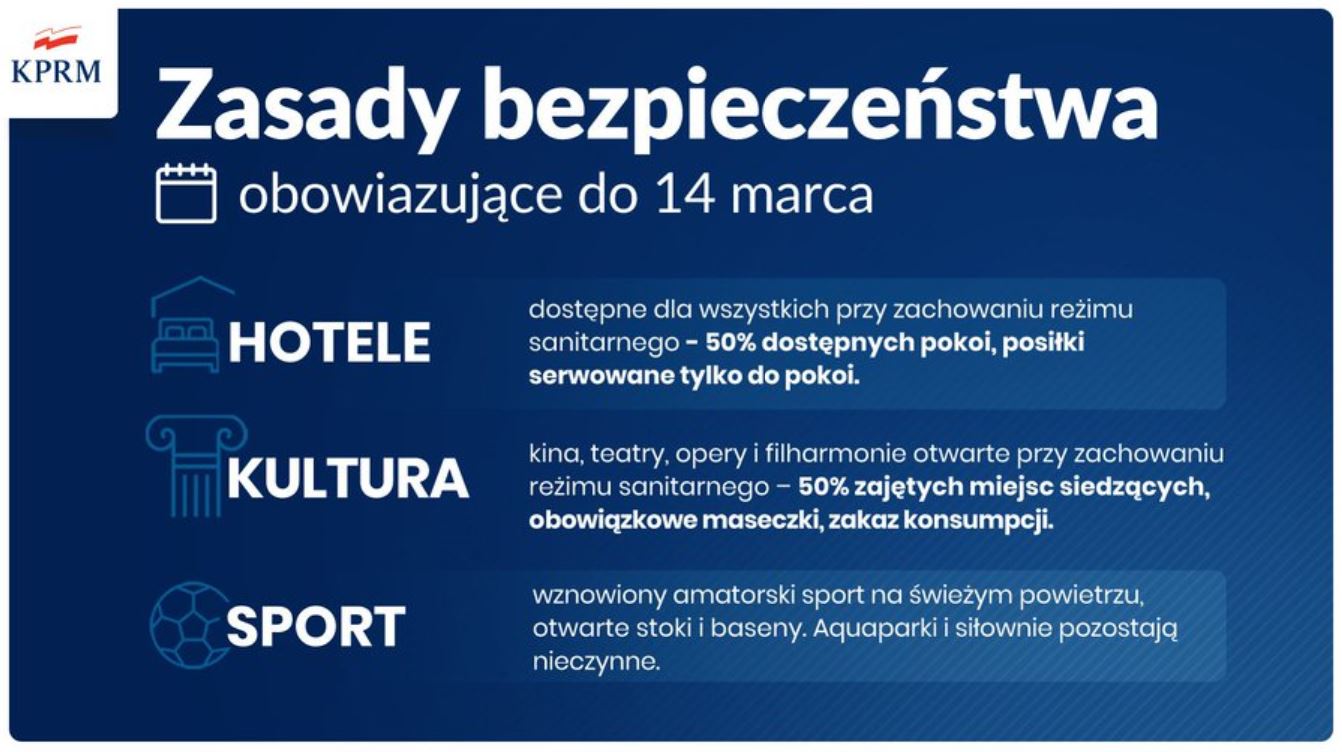 The Polish Government has announced a number of updates to the Covid-19 measures, to take effect on Saturday 27 February.
When covering your mouth and nose in public, it will be no longer permitted to wear visors, scarves or bandanas.

Face masks must be worn.

All passengers arriving from Czechia and Slovakia, including in private cars, will be required to quarantine for a period of 10 days. Exemptions to this requirement include those who have been fully vaccinated against Covid-19 and those who have proof of a negative/'not detected' test for Covid-19 on entry and within 48 hours of the result being obtained.
Additional restrictions will be in place in the Warmia-Mazury region only. In this region, hotels, shopping malls, cinemas, theatres, museums, art galleries, swimming pools and tennis courts will be closed from 27 February.
All previous restrictions in other parts of Poland will be extended until 14 March.

Full information on these updates can be found here: https://www.gov.pl/web/koronawirus/przedluzamy-zasady-bezpieczenstwa-do-14-marca
Travelling to Poland
Please note that there remains a requirement for all passengers arriving in Poland by public transport to quarantine for 10 days. There are limited exceptions to this, including students, those who are fully vaccinated against Covid-19 and those who provide a negative/'not detected' test for Covid-19 on entry and within 48 hours of the test result.
Full information on all current measures can be found here: https://www.gov.pl/web/koronawirus/aktualne-zasady-i-ograniczenia