Irish businesses succeeding in Poland with partners Allegro and Biedronka
News
11 December 2019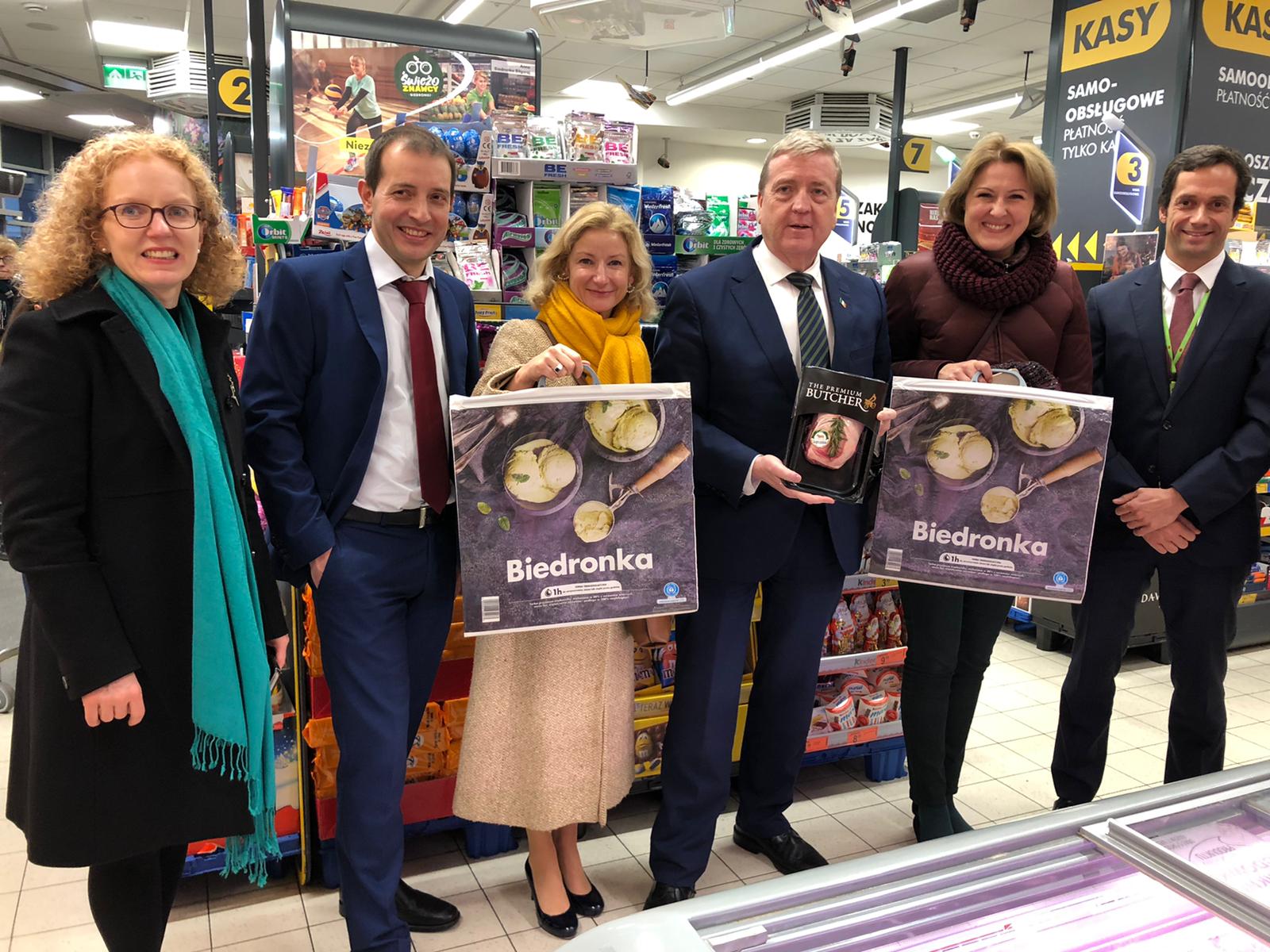 Irish government Minister Pat Breen, who has responsibility for Trade, Employment, Business, EU Digital Single Market and Data Protection, has visited Warsaw.
Speaking during his visit, Minister Breen said:
"Ireland is firmly committed to both the EU and its Single Market and Poland is a hugely important partner for Ireland. Our relationship has always been warm, constructive and mutually beneficial and I look to developing this relationship even further."
Minister Breen met with Paweł Jabłoński, Undersecretary for Economic and Development Cooperation and Law at the Ministry of Foreign Affairs where they discussed issues of mutual interest. (Photo: Sebastian Indra/MSZ)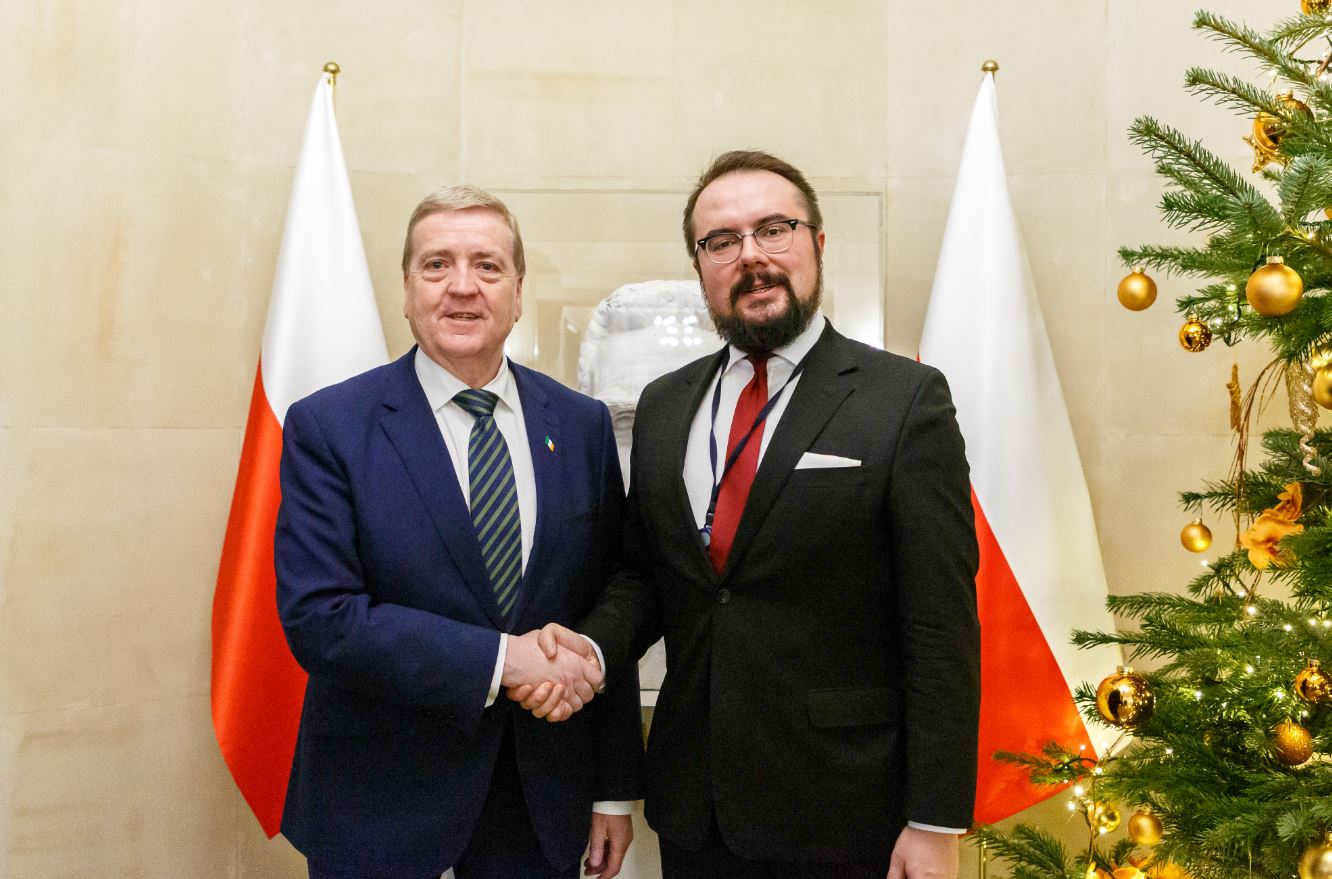 Prior to this visit, Minister Breen attended a meeting of likeminded EU digital ministers at which the challenges and opportunities of increased online services were discussed.
Minister Breen's visit to Warsaw also included a number of trade-related events that will support Irish businesses seeking to increase their exports to Poland, including in partnership with market leaders such as Allegro and Biedronka.