New Year Reception for Diplomatic Corps
News
16 January 2023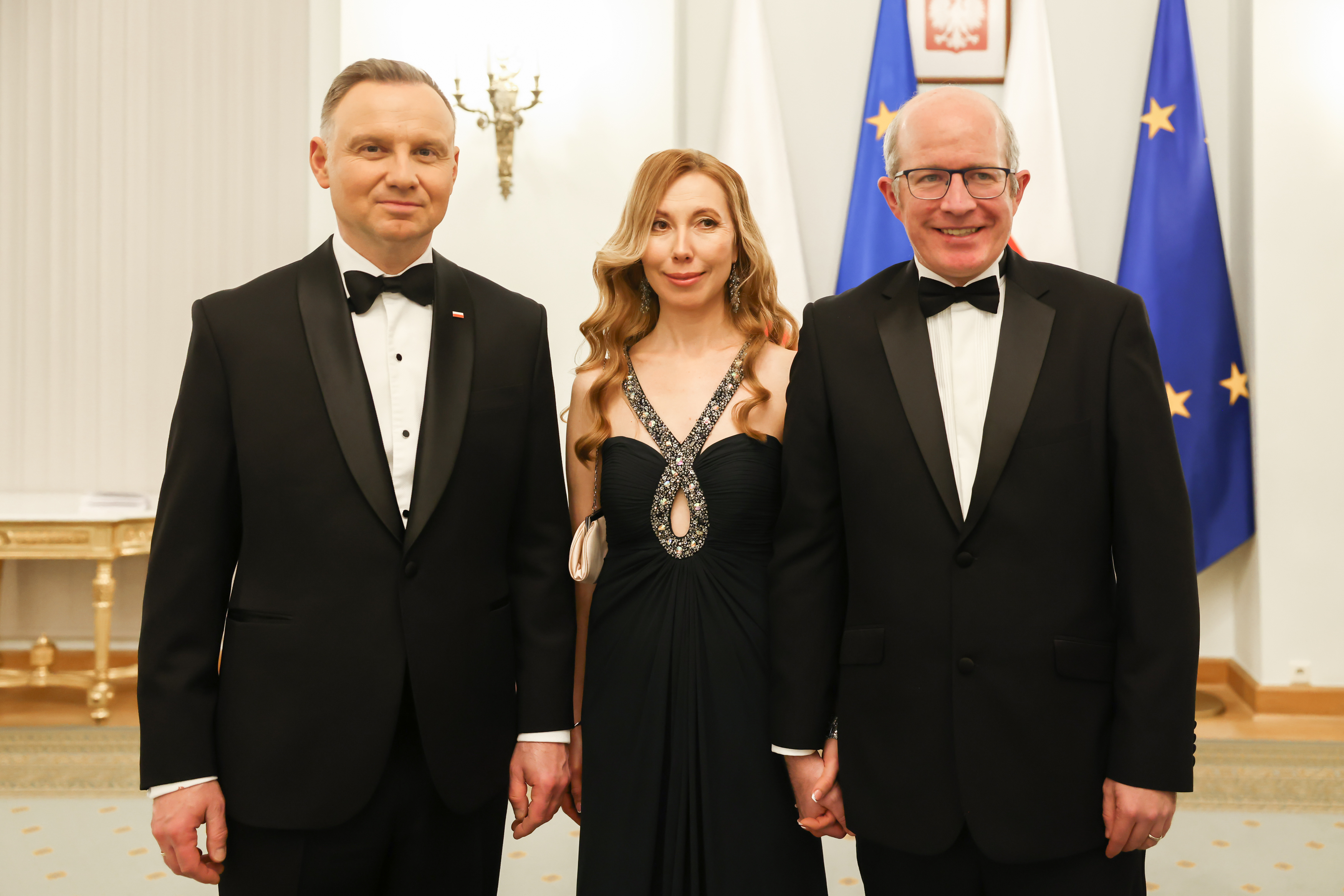 President Duda kindly hosted a New Year Reception for the Diplomatic Corps in Poland on 14 January. Ambassador Haughey was honoured to attend, along with his wife Snezhana.
As well as the President, the Ambassador met with Prime Minister Morawiecki, other members of the government, and the diplomatic corps.
We wish all the people of Poland every happiness for 2023.
Photo: Marek Borawski/KPRP