Remembering Professor Jan Łukasiewicz
News
28 November 2022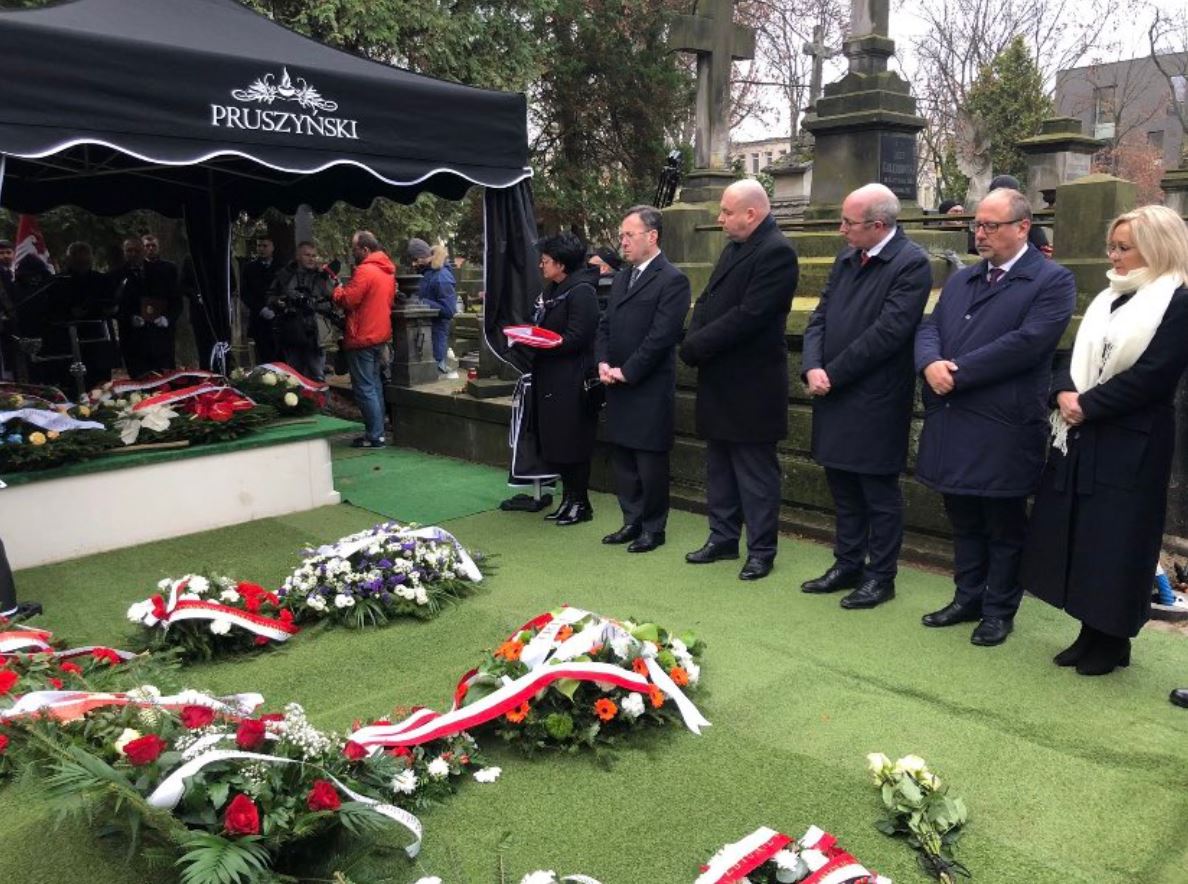 Polish scholar Jan Łukasiewicz was one of the most eminent academics of the 20th century
A leading philosopher and mathematician, he came to Ireland after the Second World War, where he was appointed Professor of Mathematical Logic at the Royal Irish Academy. He remained in Ireland for the rest of his life. He died and was buried in Dublin in 1956.
On 21 November 2022, Professor Łukasiewicz's remains returned to Poland. Following ceremonies in Ireland, Ambassador Haughey was honoured to be present as the Professor was laid to rest in Warsaw's historic Powązki cemetery.
Professor Łukasiewicz continues to be remembered in Ireland. With the support of the Embassy of Poland in Ireland, a special exhibition on the late Professor's life was launched in the Royal Irish Academy in October 2022 and will travel around Ireland next year.