St. Brigid's Day in Warsaw
News
02 February 2023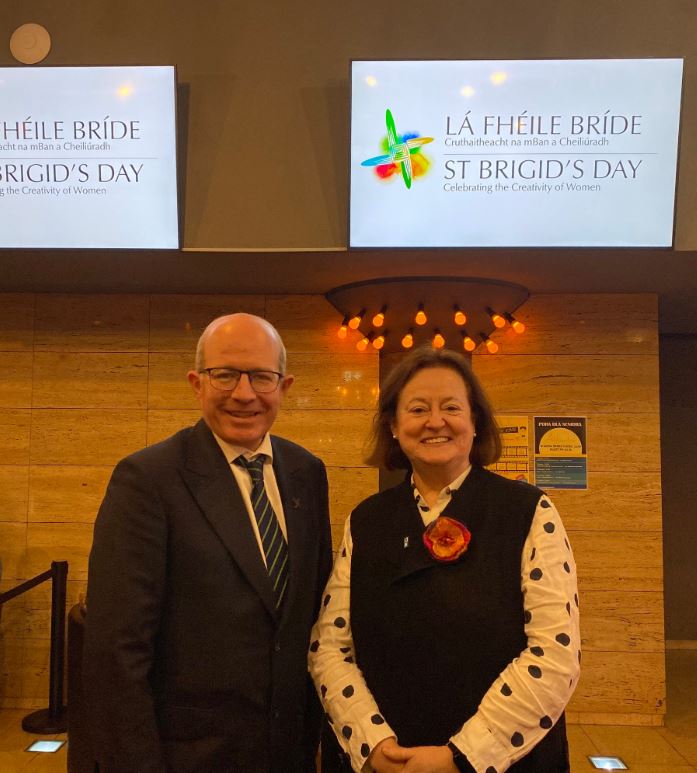 On 1 February Ireland celebrates St. Brigid's Day. It is an opportunity to reflect on the enormous positive impact of women in our societies.
This year we were honoured to welcome Dr. Gráinne Healy, Chair of Marriage Equality Ireland and Co-Director of Yes Equality to Warsaw for a special screening of The 34th – a film about the marriage equality referendum in Ireland and discussion on the experiences of Irish and Polish women who have helped to create change.
The Embassy would like to thank the Irish Film Institute, The Arts Council of Ireland and Culture Ireland for their support with this event.
We were also proud to support the participation of a Polish artist, Iweta Kulczycka, in the St. Brigid's Day Common Threads project.
See more about how St. Brigid's Day was celebrated across the world here.