Silent film concert with Irish pianist Elaine Loebenstein
News
23 August 2019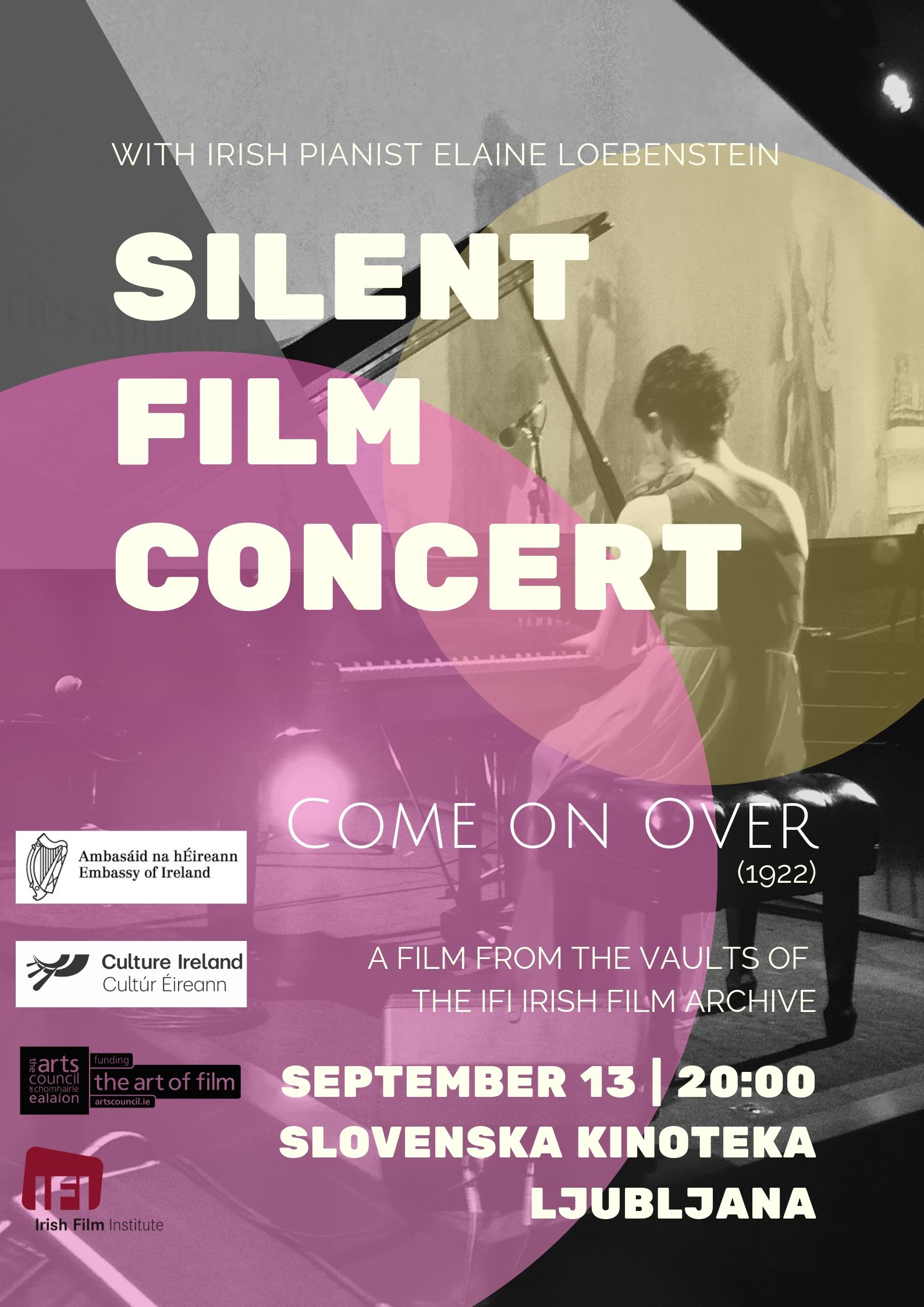 Elaine Loebenstein is an Irish classical pianist who has honed her craft as a silent film accompanist. She composes each score live, in concert, and has performed with film in cinemas, at film festivals and in concert halls throughout Europe, the US and Australia.
She will be performing a silent film concert 'Come on Over' (1922) in Ljubljana on 13 September. Come on Over (which was originally held by the archive in MoMA) is an emigrant tale of a girl who follows her sweetheart from the west of Ireland to New York. It tells a story common to the Irish diaspora, but also serves as an early document of the representation of Irish people (stereotypical, if fictional) on screen.
Elaine devised this programme in partnership with the Irish Film Institute, Dublin. The performance in Ljubljana is supported by the Embassy of Ireland.