Ambassador Gilsenan presents credentials in Lesotho
News
22 April 2021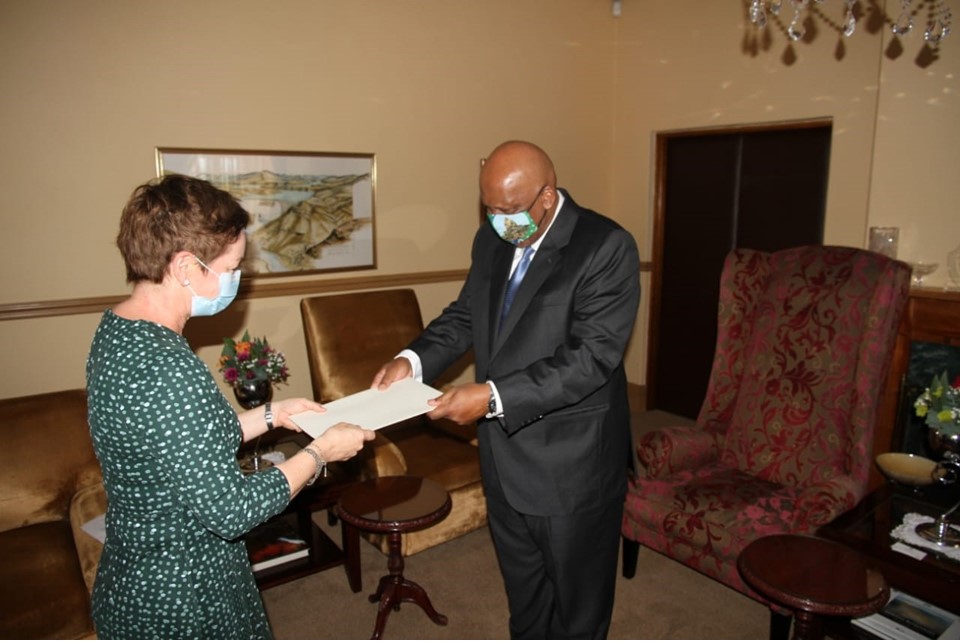 On 19 April 2021 H.E. Ambassador Fionnuala Gilsenan presented her credentials to His Majesty, King Letsie III of Lesotho, officially commencing her term as Ambassador of Ireland to the Kingdom of Lesotho.
Ireland and Lesotho have enjoyed excellent relations over the course of 40 years, from the establishment of Ireland's development cooperation programme in Lesotho in 1975, Ireland was pleased to support the work of the Government of Lesotho in providing quality health and education services.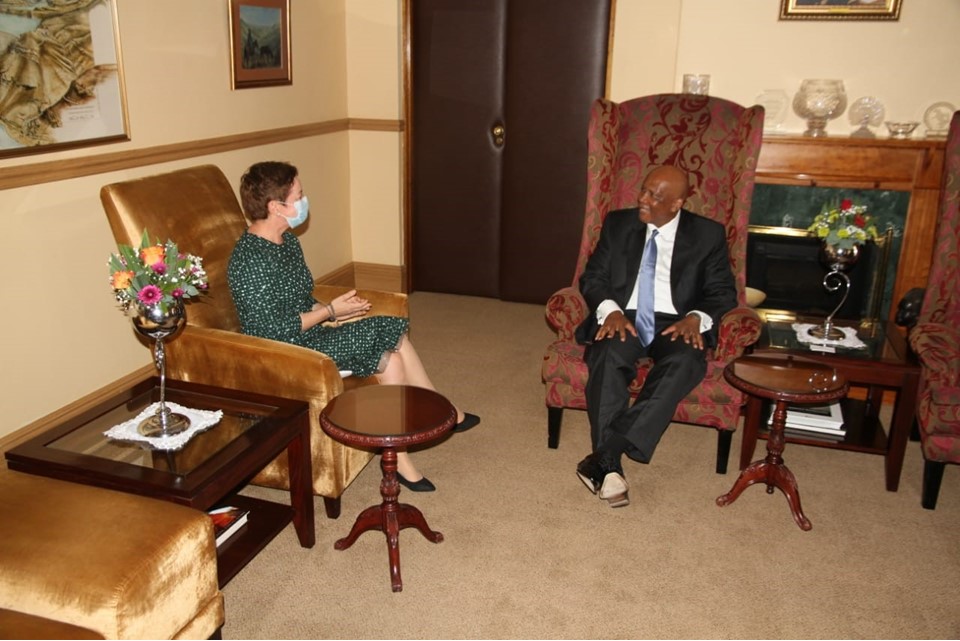 Now, the relationship between Ireland and Lesotho has evolved bringing with it new opportunities for Ireland and Lesotho to cooperate in a variety of ways.
The Embassy, through Ireland's Fellowship Programme, has been supporting talented students from Lesotho to study at Master's Degree level at universities in Ireland. Through this initiative, these talented students enrich the communities that they join in Ireland, and they also gain skills and expertise which will allow them to contribute to Lesotho's development on their return home. Links have also been established between businesspeople in Ireland and Lesotho, opening the door to greater bilateral trade and investment between both countries.
Read Ambassador Fionnuala Gilsenan's speech for the presentation of Credentials.