Global Goals World Cup 2018 - Raising Awareness of the Sustainable Development Goals through Sport
News
19 September 2018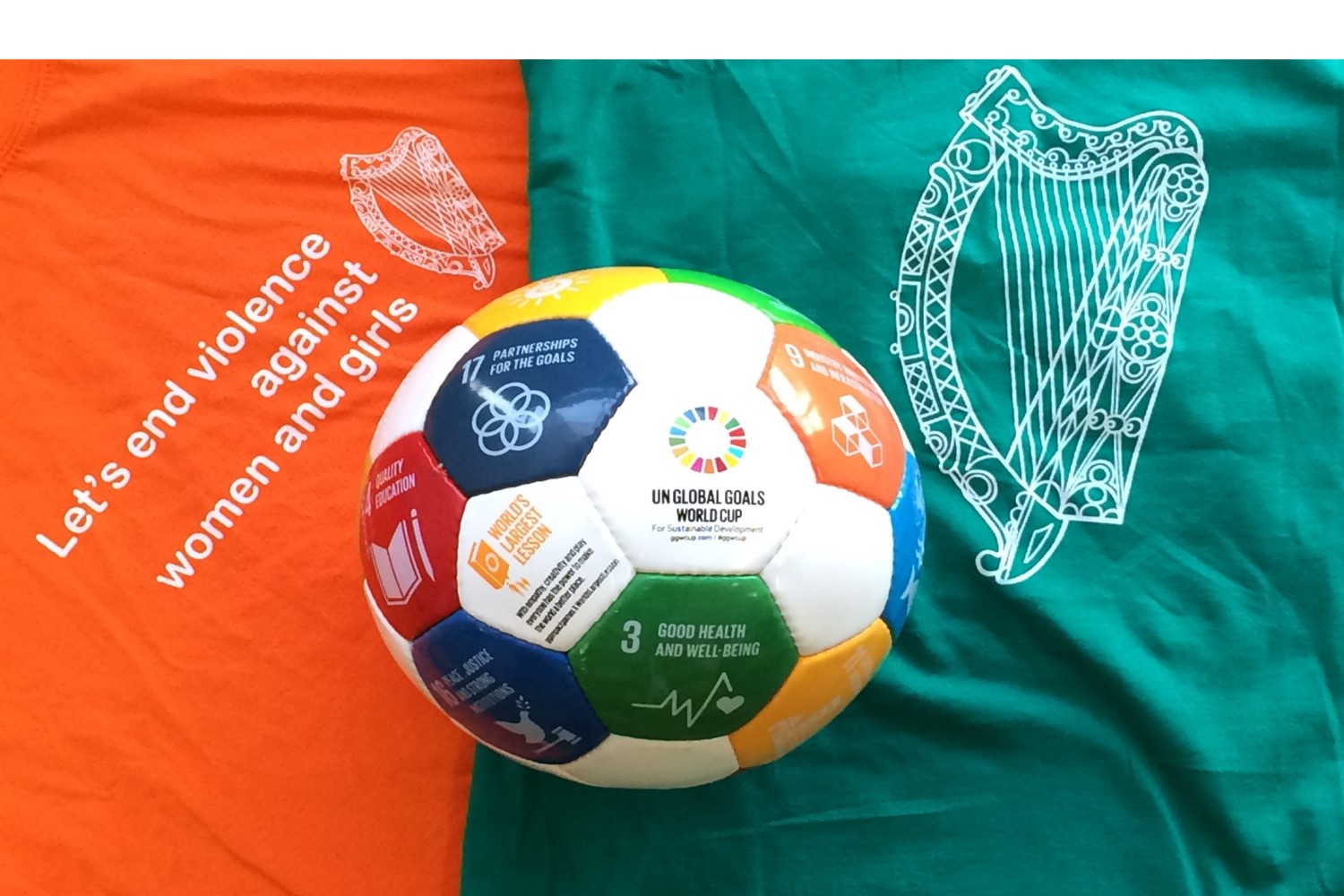 Global Goals World Cup football with Sustainable Development Goals messaging
The Embassy of Ireland Pretoria is very pleased to partner with Save the Children South Africa this year in the Global Goals World Cup initiative. This initiative harnesses both the power of sport and the power of youth, especially that of young girls, to highlight the importance to us all of the Sustainable Development Goals (SDGs).
Following provincial finals which are currently underway, eight teams of five girls will qualify for the national finals of the Global Goals World Cup, which will take place on October 13th in the Football for Hope Community Centre in Alexandra. Each team in the tournament, in addition to playing their match, will illustrate how they have been contributing to the Sustainable Development Goals in their communities.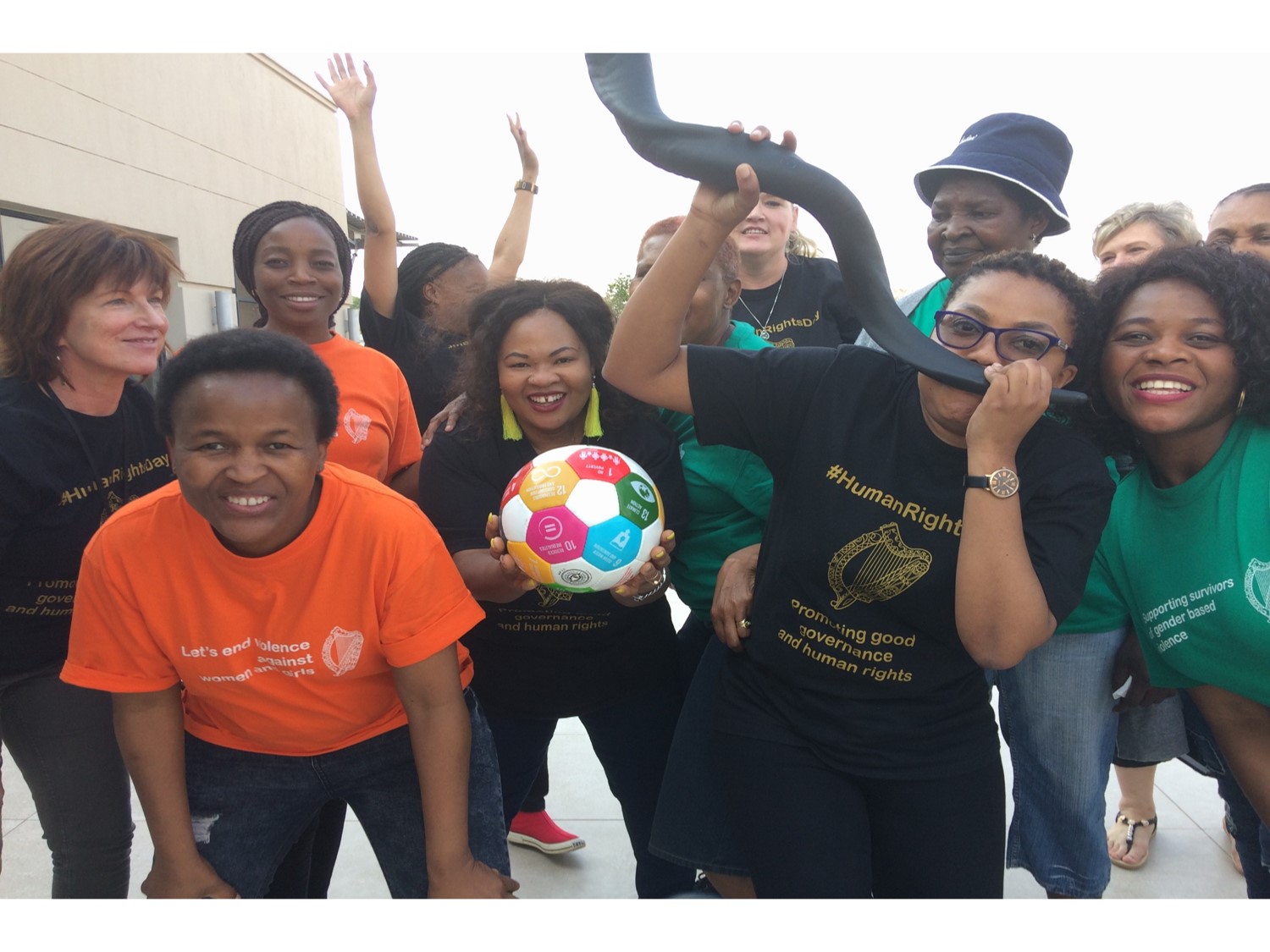 Ireland was one of the co-convenors, along with Kenya, of the negotiations in New York that led to the adoption of the Sustainable Development Goals by the international community in 2015. The Goals are at the heart of our approach to development cooperation. When our Embassy team was developing our current five-year strategy, Sustainable Development Goals 1 and 10, No Poverty and Reduced Inequalities were our overarching guide. To work towards the achievement of these SDGs, we decided to contribute to South Africa's efforts to achieve SDGs 4, 5 and 8: Quality Education, Gender Equality and Good Jobs and Economic Growth.
The Global Goals World Cup reminds us that the Sustainable Development Goals are universal. No one country or region is alone in this effort to make the world a more equal, safer and prosperous place. A team effort, locally and globally, is required to achieve the ambitious Agenda 2030 that encompasses the SDGs.
So please join us in supporting this wonderful initiative on 13th October in Alexandra!