CLOSED Join the Embassy team as a Consular Officer
News
11 November 2022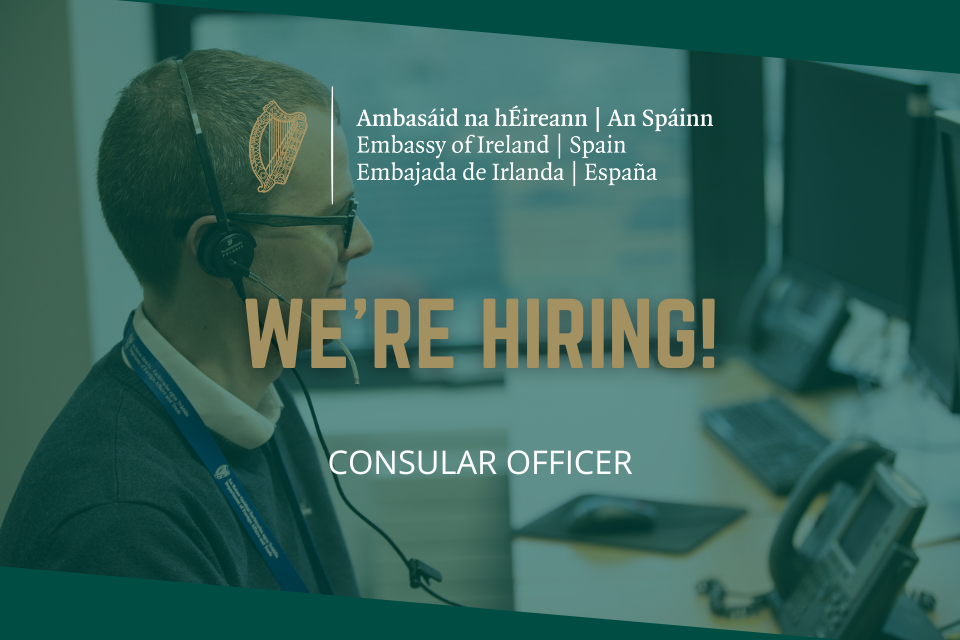 Are you interested in joining the team at the Embassy of Ireland in Spain?
We're currently recruiting for the post of Consular Officer on a fixed-term contract for 12 months. The position would suit a self-starter with strong organisational skills who is capable of working on their own initiative.
The role will involve working closely with the Consular Manager and other diplomatic staff to provide consular assistance to Irish citizens, both visitors and residents, who are here in Spain, as well as providing information and researching answers to queries received at the Embassy. The role also includes a host of other responsibilities and activities across the Embassy's busy Consular services section (as required), including visas and passports, and generally being solutions-oriented in order to deliver results.
This closing date for this competition has passed, and applications are no longer being accepted.