CLOSED: Vacancy for PA to Ambassador
News
20 April 2021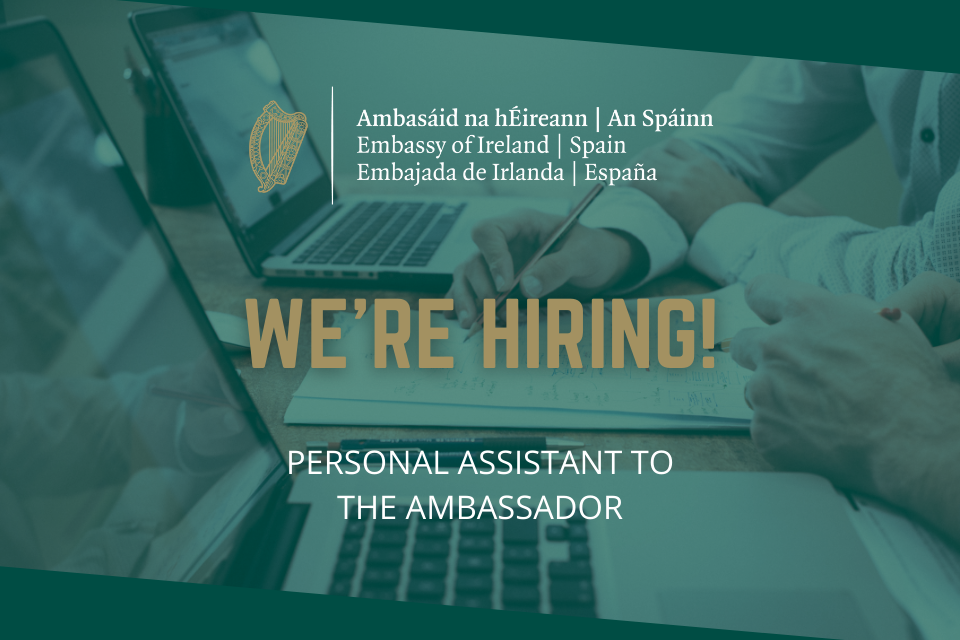 The deadline for the submission of applications has passed and this competition is now closed.
Are you interested in joining the team at the Embassy of Ireland in Spain?
We're currently recruiting for the full-time post of Personal Assistant to the Ambassador. The position is challenging and rewarding and would suit a self-starter, capable of working on their own initiative.
The role will involve working closely with the Ambassador to organise his/her diary and other arrangements, translating documents from English-Spanish as well as Spanish-English, and assisting in planning events hosted by the Embassy and the Ambassador at the Residence. The role also includes a host of other responsibilites and activites, such as liaising with a range of government Ministries and stakeholders to organise the Ambassador's programme of activities, support in organising high-level visits, developing and maintaining a network of relevant contacts, and generally being solutions-oriented in order to deliver results.