Global Irish Newsletter 15 March 2021 - a Message from Minister Brophy
News
15 March 2021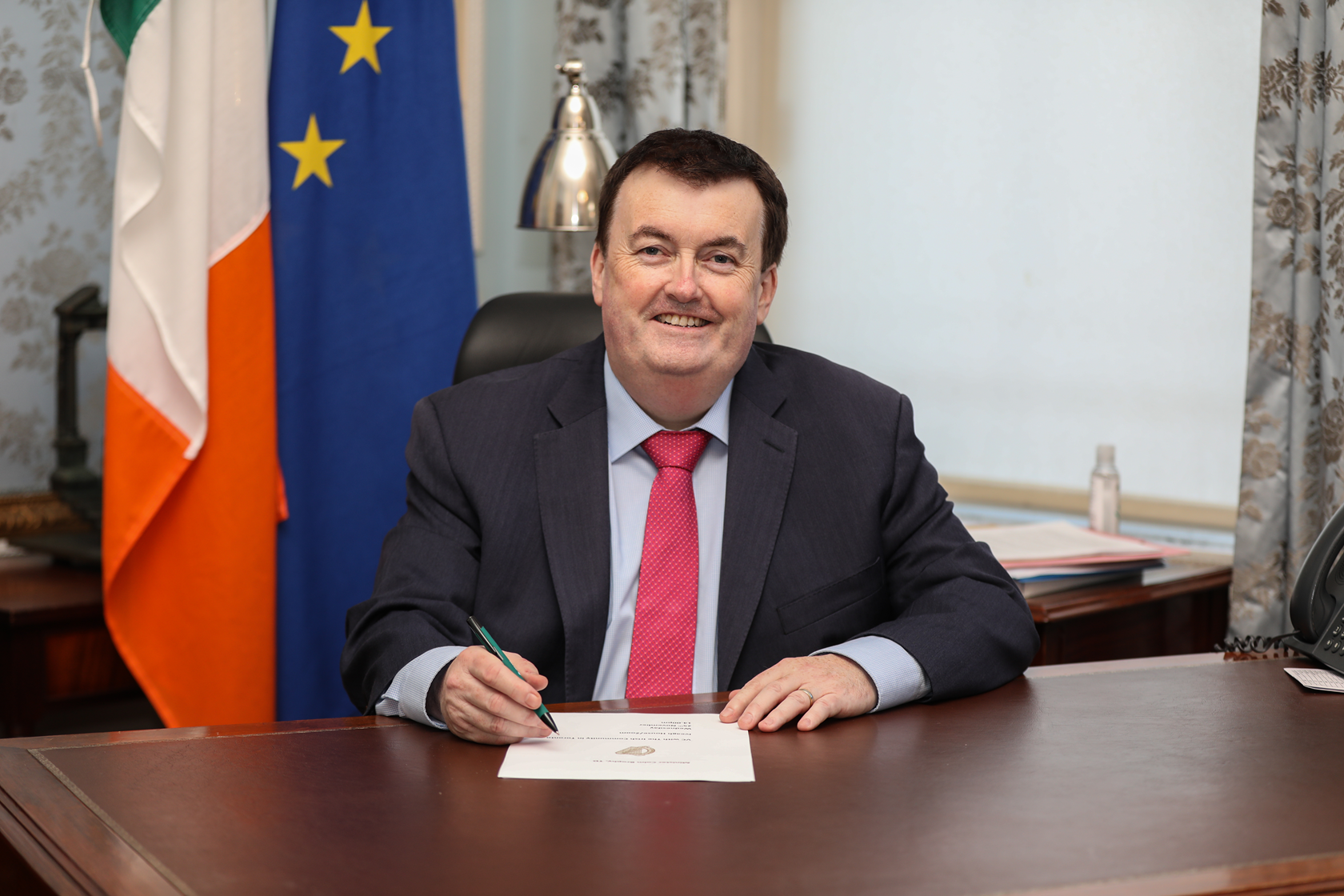 A chairde,

Welcome to this latest edition of the Global Irish Newsletter.

As we approach one of the most important dates in the Irish calendar, St Patrick's Day, this time also marks a year since the Covid-19 pandemic first began to impact on our daily lives. While in many places we will be having a quieter St Patrick's Day this year, I hope that you will be able to join some of the many online activities to celebrate Irish culture around the world.

The Government, in cooperation with many partners including our Embassies and Consulates around the world, is preparing a packed agenda of online events around the world, all based around a virtual hub that will launch on March 15th. I encourage you all to check the programme of events and join us for one or more of these.

Many of you will recall the launch of the Government's new Diaspora Strategy last year. Since then, my Government colleagues and I have been working hard to implement many of its commitments. Last month, I chaired a meeting of the Interdepartmental Committee to discuss how Government Departments and agencies can contribute to implementing the Strategy. We are also reaching out to fulfil the ambition to make Ireland a global hub of expertise on diaspora policy. I have met in recent weeks with my Portuguese counterpart, and with representatives from many Caribbean nations, to share best practices and learnings in how we support our respective Diasporas. We have much to share with, and learn from, other countries, to continually improve our engagement with our Diaspora communities.

I know that many community organisations submitted grant applications to the Emigrant Support Programme (ESP) for the coming year. The Government increased ESP funding to €13 million for this year. This underlines our commitment to support and strengthen the connection with Irish communities around the world.

Finally, with the rollout of vaccines proceeding apace in many parts of the world, we can be hopeful that by this time next year, we will once again be preparing for the exuberant and joyful in-person celebrations we all know and love. For now, I wish you all a happy, and safe, St Patrick's Day. Lá Fhéile Pádraig sona daoibh.

Beir bua agus beannacht,

Colm Brophy T.D.
Minister of State for the Diaspora and Overseas Development