Australia: Seniors Music Sessions serve to connect and reunite
News
15 June 2020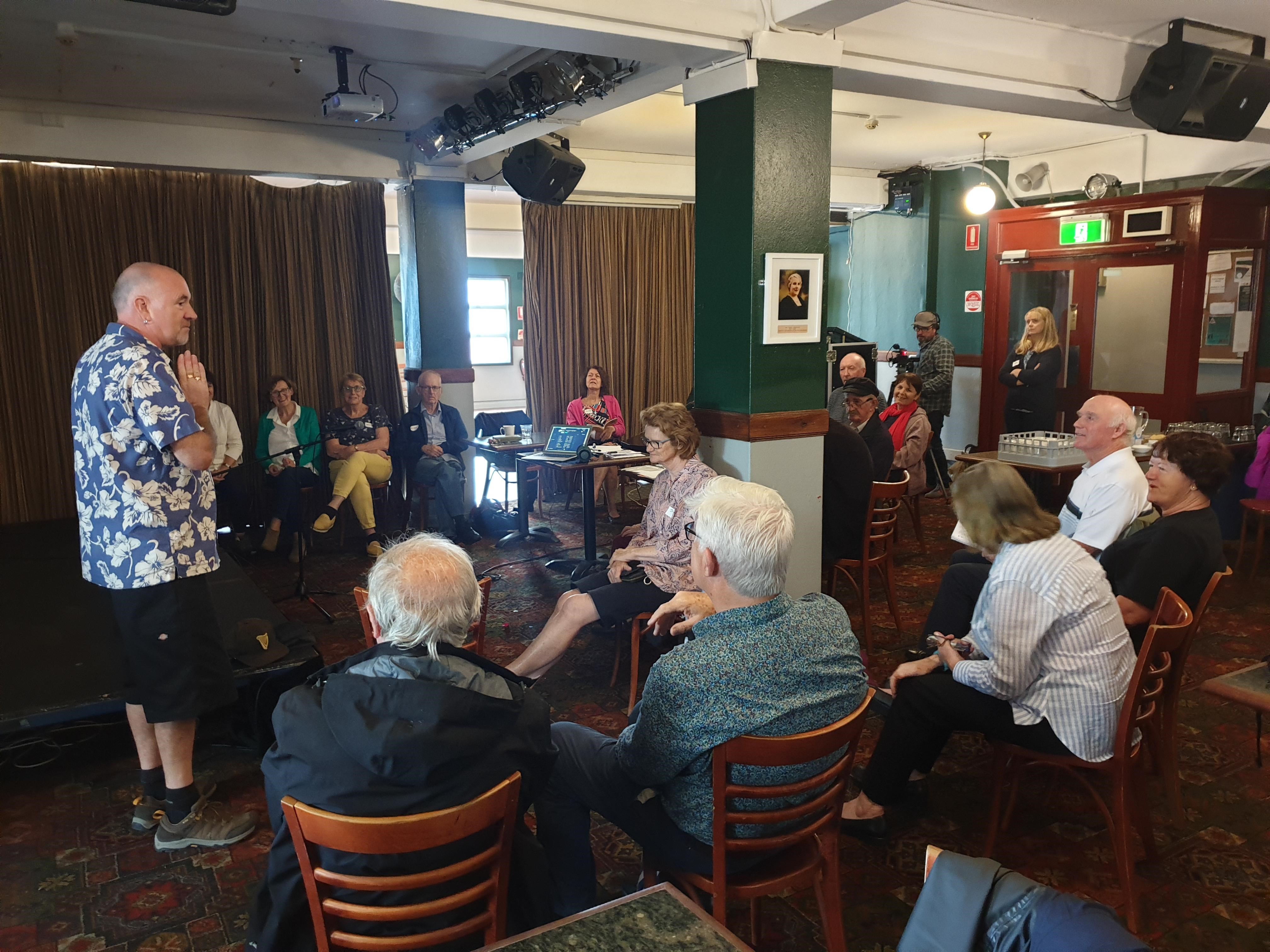 By Dr Enda Murray,Chair of Irish Screen Projects
Sydney Arts Group and Irish Screen Projects have once again joined forces with the Irish Support Agency for a fun arts project in support of Irish Seniors in New South Wales. In March, the Irish Music Sessions for Seniors project, which receives support from the Emigrant Support Program, got off to a strong start with an introductory session led by Noel Brophy of the Wollongong Seniors group. However, New South Wales soon went into lockdown with the Covid-19 pandemic and the project faced an uncertain future.
Undaunted, the organisers and members regrouped and ventured into uncharted territories online. In just a few short weeks, seniors got to grips with their computers, tablets and smartphones, and were enthusiastically singing songs online with the help of Zoom and multiple cups of tea!
Enda Murray who heads up Irish Screen Projects said, "This project provided an opportunity for the participants to have fun, sharing their songs and stories. But it also helped them to embrace new technologies and connect with each other during a difficult time, which has clearly helped to combat social isolation."
The internet appreciably shrinks distances, so while the participants are all based in Sydney, the most recent musical tutor, Wicklow-man Tadhg Lawrence, was 4,000km away in Perth. And what a great host and tutor he has been!
Paula Cobain, Coordinator at the Irish Support Agency, was pleasantly surprised at how well the participants came together, in offering mutual encouragement and support. "The craic, banter and story-telling last week was uplifting, and the new-found confidence amongst the participants to allow their voices to be heard in song was quite amazing."
The sessions also afforded the opportunity for a chance reunion for two ladies from Cork, Ann O'Donovan and Jo Daly, whose last encounter was during their school days at St Angela's College in Cork city almost 50 years ago!
You can see the Sydney Seniors in singing action on the Irish Support Agency NSW's YouTube channel at: https://www.youtube.com/channel/UC65R8ahO1W6Fv6yR2HyRfZg