Global Irish Newsletter 16 December 2020 - To Be Irish at Christmas
News
16 December 2020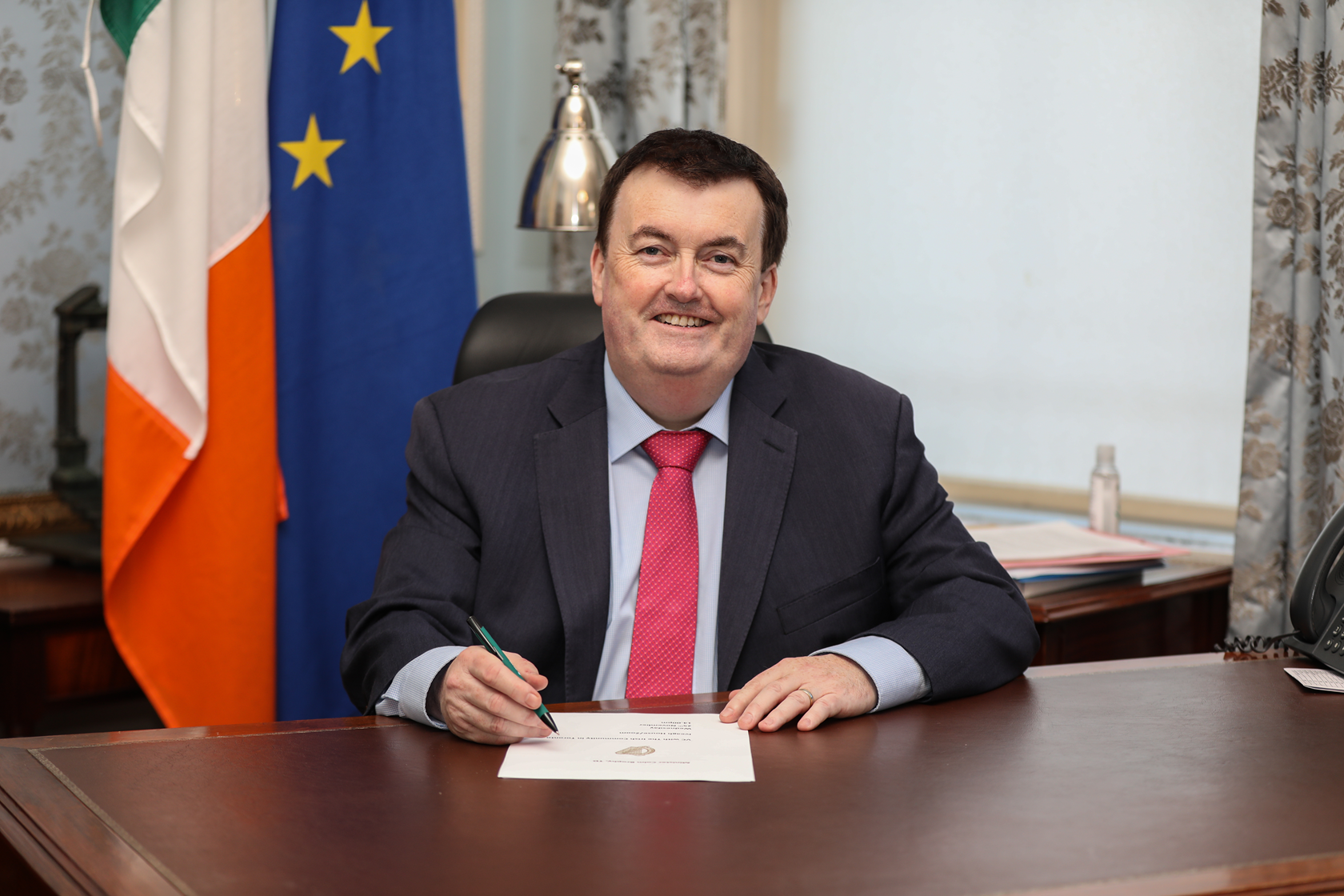 Christmas is a special time to be Irish. We are all familiar with homes across Ireland preparing for the arrival of loved ones, and scenes from Dublin Airport filled with Christmas carols and joyful hugs. This year, as we all know, will be different and many of the Global Irish won't be home for the holiday season. But the magic of an Irish Christmas can still help us to celebrate together.
I'm glad to share some information about the To Be Irish @ Christmas initiative which is taking place from 21-31 December.
This initiative will connect the Global Irish and Ireland this festive season, especially those abroad. The website, www.tobeirish.ie and the Twitter account @ToBeIrish are already live and there you will find lots of events to join in, such as an online panto, concerts, and much more. Many Irish who live abroad, such as Emma Donoghue, Graham Norton, Gabriel Byrne and Maeve Higgins, will be taking part in this very exciting programme.
We would really like to hear from you. Get involved and share what makes an Irish Christmas special to you. You can upload stories, videos, recipes, memories, your favourite Christmas jumper or the best spot for a Christmas Day walk, and more. I also want to encourage you to support local Irish businesses, so many of which have had to improvise and get creative to stay open. The To Be Irish website already lists many of them, and more are registering every day. If you would like your business to be featured, click here to register for free.
The youngest of the Global Irish can now even send their letters to Santa online, and the Irish Embassy in Finland has been given the important job of officially delivering them to Santa's village. As you can see in this video, Ambassador Ruth Parkin has talked to Santa to make sure he know the letters from the children of Ireland are coming his way.