Global Irish Newsletter 13 October 2020 - a Message from Minister Brophy
News
13 October 2020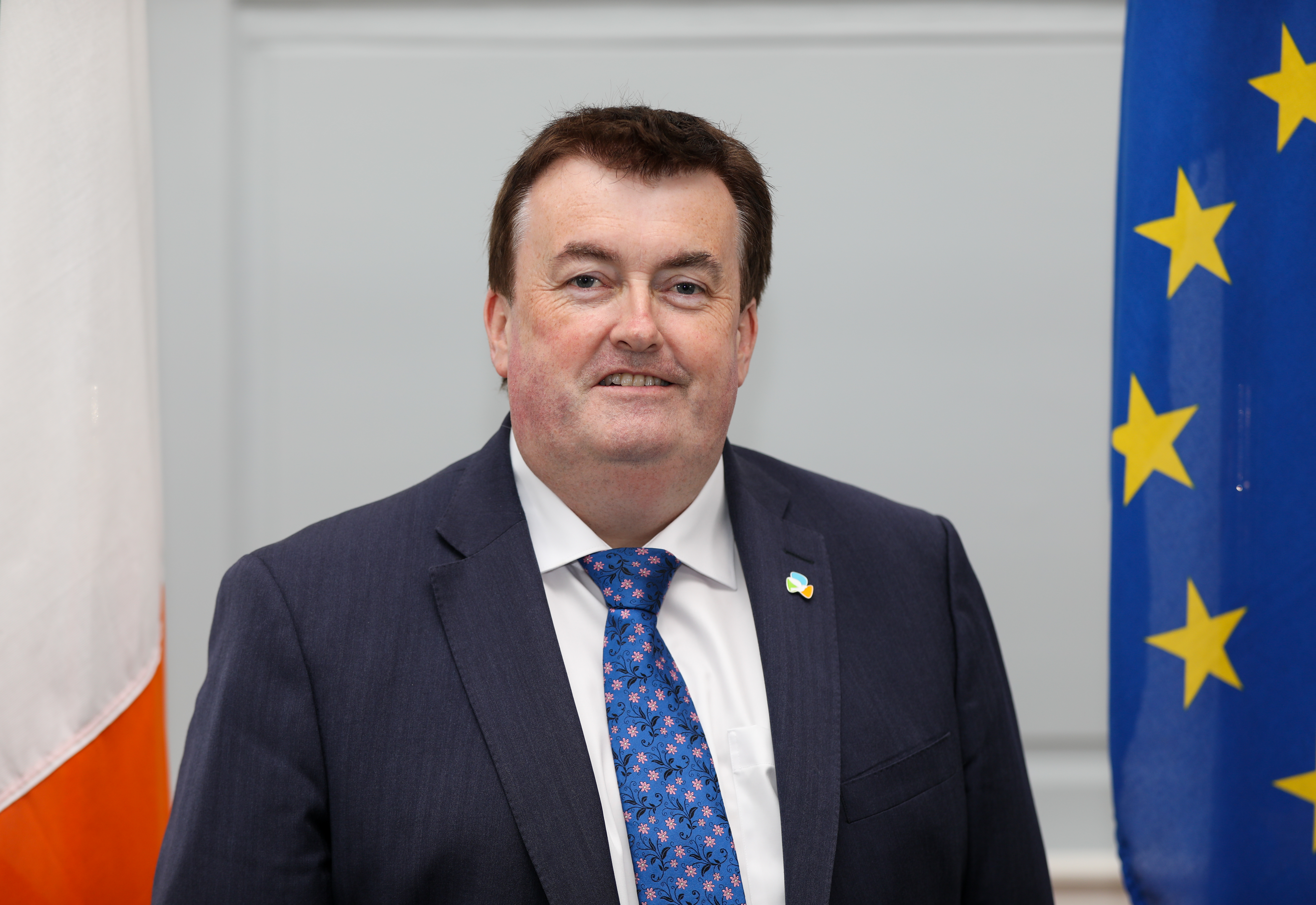 Hello everyone,

Welcome to this latest edition of the Global Irish Newsletter.

Over the past few weeks, I have resumed my series of virtual meetings with community groups around the world. I have had the pleasure of learning about the impressive work of Irish organisations in Sydney and San Francisco, Austin, Chicago and Boston.

The common topic of discussion has inevitably been the impact of the pandemic on our communities. What impresses me is the way our communities all over the world have come together to look out for each other. Our welfare organisations have stepped up to the mark, brilliantly adapting their services to the current situation; new volunteers have come forward to help out; people are making sure elderly and isolated neighbours are okay. It says something about our values as a people.

In 1845, 175 years ago, Frederick Douglass, a former slave, arrived in Ireland from the United States. Over a four month period, which he described as transformative, Douglass toured the country, campaigning for the abolition of slavery and learning about the condition of Ireland just at the start of the Great Famine. To mark his visit, a series of commemorative events has been organised in Ireland and the US. You can find the details on our webpage.

To mark the anniversary, I am also really delighted that we will be helping to fund ten Frederick Douglass Global Fellowships to allow students from US Minority Serving Institutions to undertake a four-week study programme in Ireland next year.

I am also pleased to recommend the new documentary 'Poverty, Chastity and (Dis)obedience', which explores the history of Irish missionaries in South Africa, and was launched to commemorate South Africa's Heritage Month and the Dublin Festival of History. The Irish missionaries have long supported South African communities, and especially their role in the anti-apartheid struggle makes for a fascinating piece of Global Irish history. You can watch the documentary for free from anywhere in the world, on the Department of Foreign Affairs' YouTube channel, here.

Finally, EPIC The Irish Emigration museum have launched their series 'Hidden Histories of the Irish Abroad', in which Dr Maurice Casey, Historian-in-Residence for EPIC and the Department of Foreign Affairs, explores lesser-known histories of the Global Irish. His first talk focuses on the Irish in the USSR and can be watched on YouTube.

Beir bua agus beannacht,
Colm Brophy T.D.
Minister of State for the Diaspora and Overseas Development Aid