H.E. Ambassador Feeney Presents her Credentials to President Radev
News
01 February 2021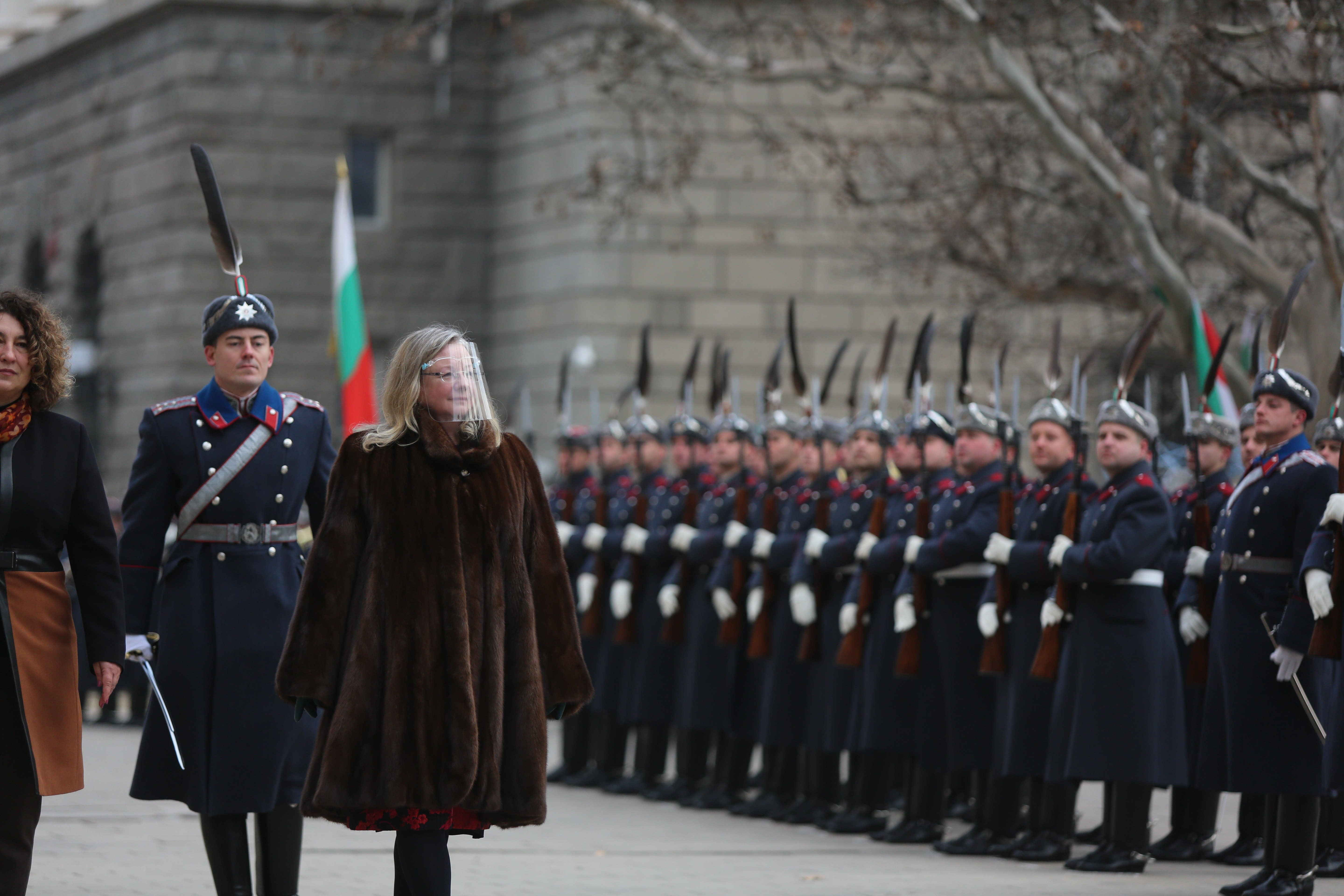 H.E. Ambassador Feeney inspects the Guard of Honour during her presentation of credentials.
On Tuesday, 19 January, H.E. Ambassador Martina Feeney presented her credentials to President Rumen Radev, officially taking up her position as the new Ambassador of Ireland. Ambassador Feeney previously served for four years as the director of Human Rights Unit for the Department of Foreign Affairs. Prior to that, she was the Representative of Ireland in Palestine.
Following the formal ceremony, President Radev and Ambassador Feeney exchanged views on a number of topics of interest to Bulgaria and Ireland and Ambassador Feeney assured him of her commitment to deepening the relationship between the two countries. Ambassador Feeney looks forward to getting to know Bulgaria and also the Irish community here.