Irish Prime Minister Leo Varadkar visits Bulgaria
News
08 January 2018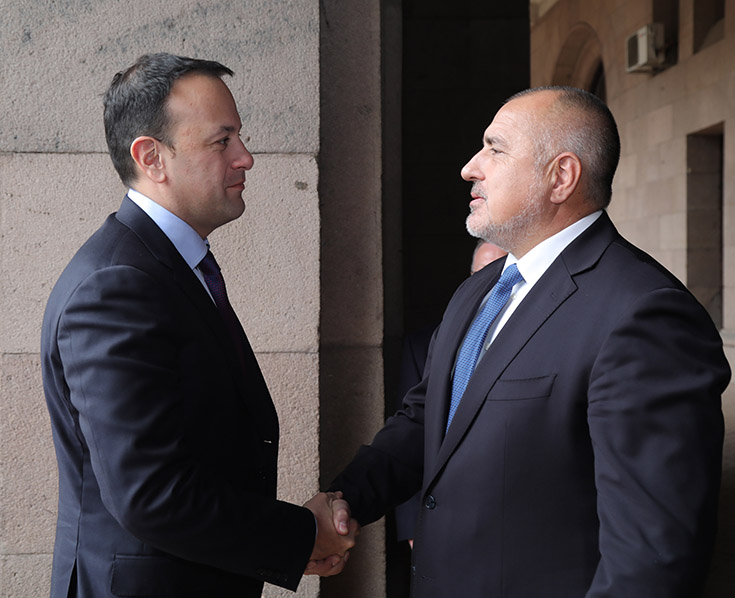 The visit, during which PM Varadkar met his Bulgarian counterpart PM Boyko Borissov, highlighted the growing importance of the Irish-Bulgarian partnership within the EU.
The primary focus of the discussion was the first Bulgarian Presidency of the EU Council. PM Borissov elaborated on the ambitious program his government has set for its first EU Presidency, and PM Varadkar, accompanied by Irish Minister for European Affairs Helen McEntee, reiterated Ireland's commitment to supporting the Bulgarian government during the next six months.
Issues discussed during the meeting included the Western Balkans, Brexit, cohesion, the taxation policies of Member States, the Common Agricultural Policy (CAP), the EU's post-2020 Multiannual Financial Framework, and the Digital Single Market (DSM).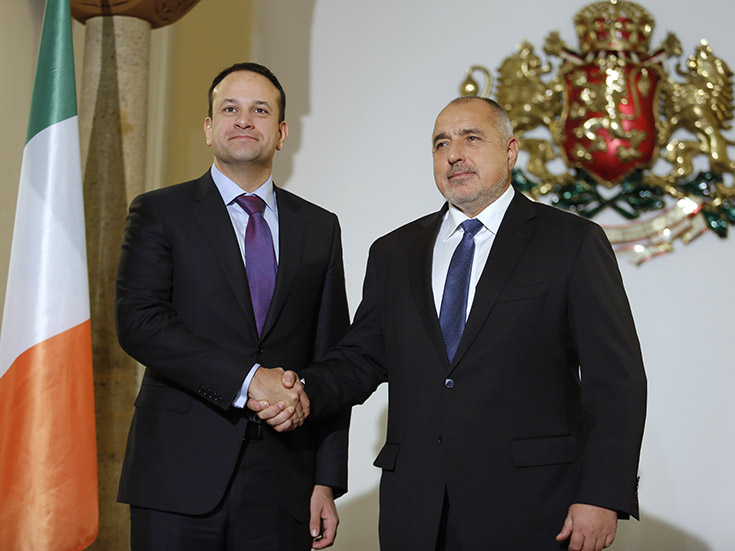 At a press conference after the meeting, PM Varadkar said: "We are also a small member state so we understand the scale and the enormous responsibility that [your] country takes on when it takes on the Presidency of the European Union. But we have every confidence that Bulgaria's going to do a really excellent job in holding the Presidency, particularly under the leadership of Prime Minister Borissov. We also understand the unique opportunity to influence and advance the European agenda but also to build stronger relationships at political and administrative levels across the Union. And also the wonderful opportunity it is for you to promote Bulgaria and make Europeans and people across the continent more aware of what Bulgaria has to offer as a country."
"Ireland joined the European Union back in 1973 – at that time we were relatively poor, underdeveloped country. And it took us until the 1990s to reach EU-average levels of prosperity. I think this is something that Bulgaria will achieve too over the next decades […] And I think the Future of Europe debate and Leaders' Agenda is going to be very important in that regard," the Taoiseach continued.
Leo Varadkar, who took office in June 2017, is the youngest ever Irish Prime Minister. Leader of the Fine Gael/EPP party, he previously served as Minister for Social Protection, Minister for Health, and Minister for Transport, Tourism and Sport. The son of an Indian father and Irish mother, he studied medicine at Trinity College Dublin.