Off to Tbilisi for the match this weekend? Take a look at our travel tips for a smooth trip!
News
07 October 2019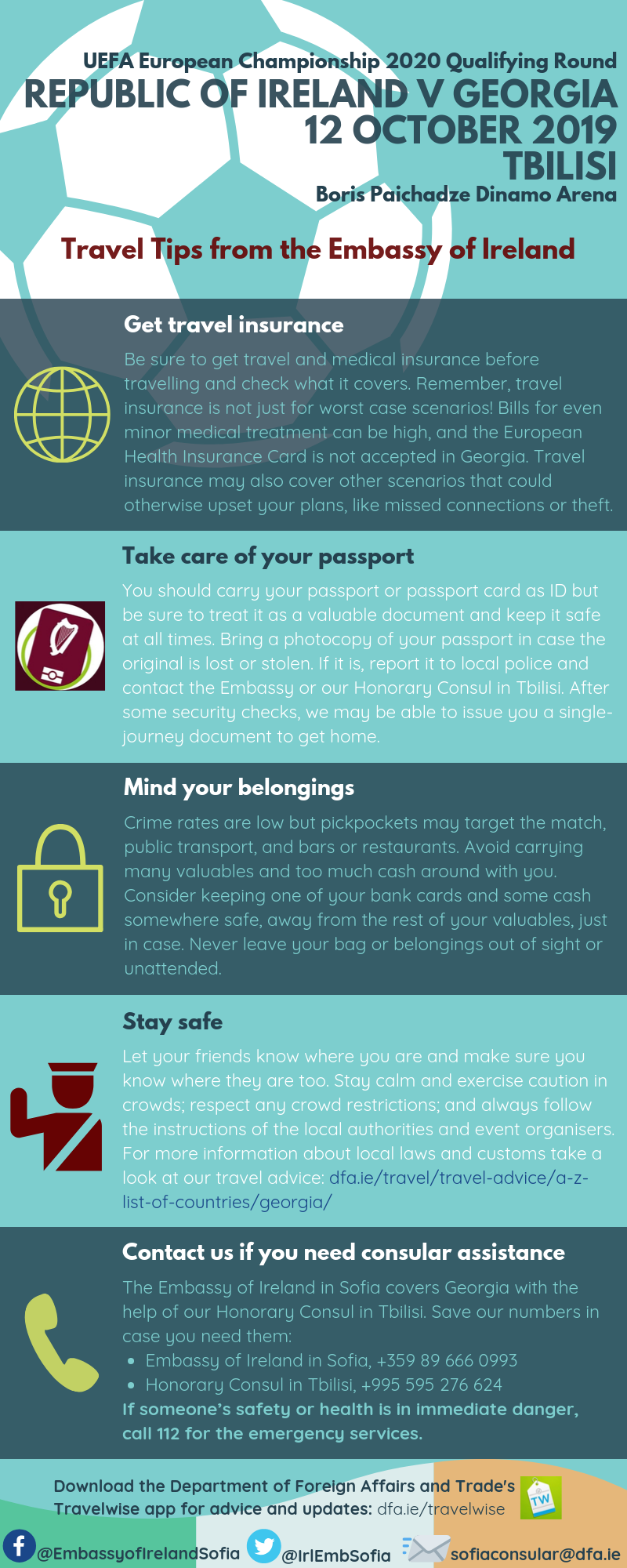 You can also add your details on our Citizens' Registration system so we can contact you easily in case of an emergency.
For more general updates and information, follow us on Facebook or Twitter.