Bloomsday Family Picnic 2022
News
24 May 2022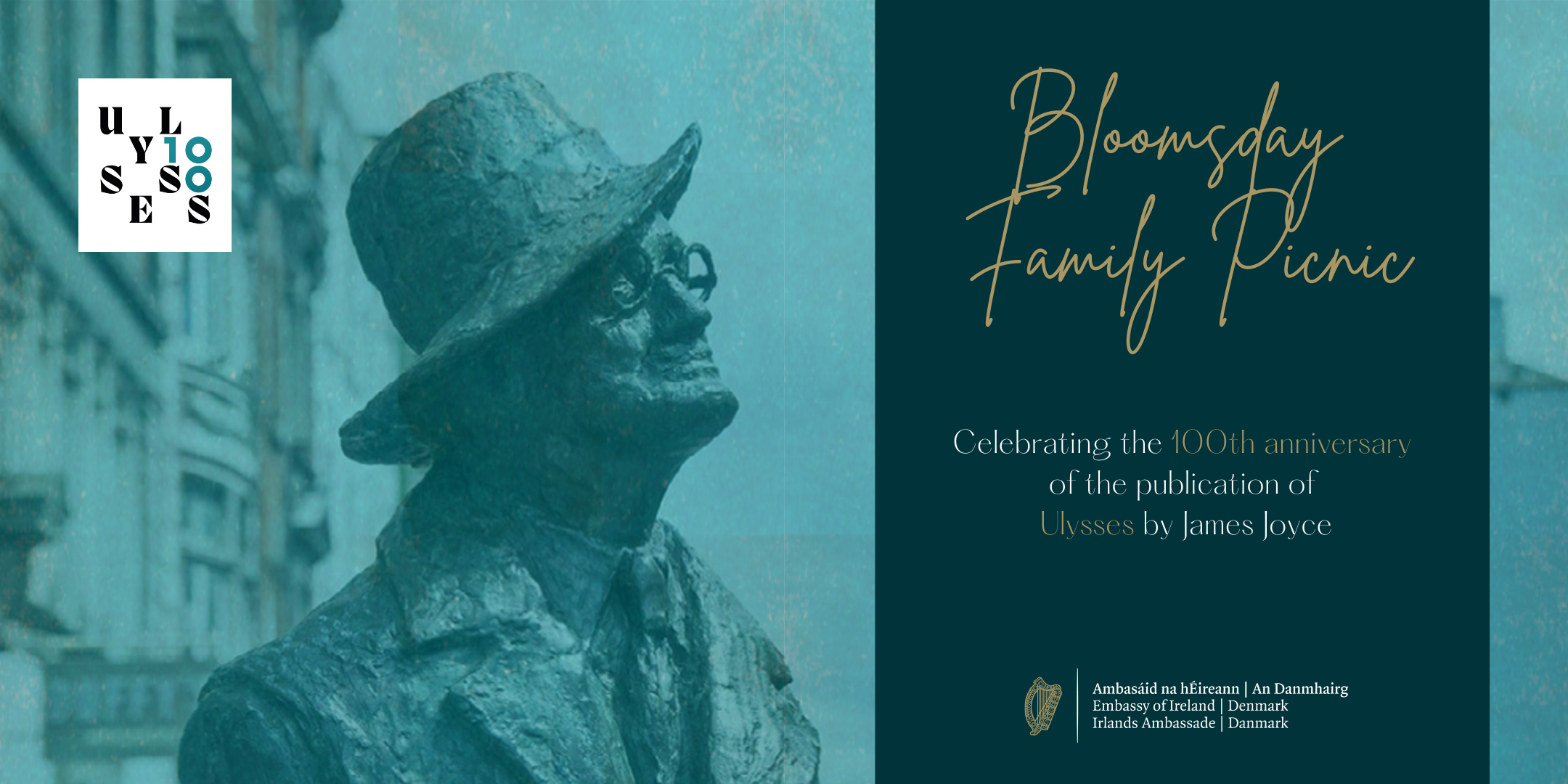 When: 11 June 2022, 12:00-14:00
Where: Kongens Have, Copenhagen
Register on Eventbrite: https://www.eventbrite.ie/e/bloomsday-family-picnic-tickets-347201829017

Join us in celebrating the 100 year anniversary of Ulysses!
To celebrate Bloomsday and the 100th anniversary of Ulysses, the Embassy of Ireland in Denmark is pleased to host a family picnic for the Irish community and friends – all ages are welcome! Join us next to the Statue of Hans Christian Andersen in Kongens Have, Copenhagen. Don't worry, we'll have a sign so you won't miss us!
We are delighted to have performers from Københavns Shakespeare Kompagni joining us on the day, with lots of activities for children including readings, songs and interactive storytelling, and we will even have some goody bags!
You are welcome to come along with your best Joyce-inspired accessories – think straw hats, round glasses, a cane, braces, ruffled blouses, long skirts and shawls. Most importantly though just bring yourselves!
The event will be in English.
Practical information:
The event is free but you must sign up in order to confirm your attendance, including the number of children attending, to assist with our planning.
Children must be accompanied by a responsible adult at all times.
Disclaimer: A photographer will be present on the day. By registering, you accept that you and your child may appear in photographs. These may be used on DFA's or the Embassy's social media channels or our website. Please inform us directly if you do not want you or your children to be included in the photographs.
Please bring your own blanket and lunch, the Embassy will provide some soft drinks and a little dessert.
The event will be held outdoors weather permitting, if rain is forecast we will relocate indoors and will contact you through Eventbrite to confirm the location.