Christmas card from the Embassy
News
15 December 2021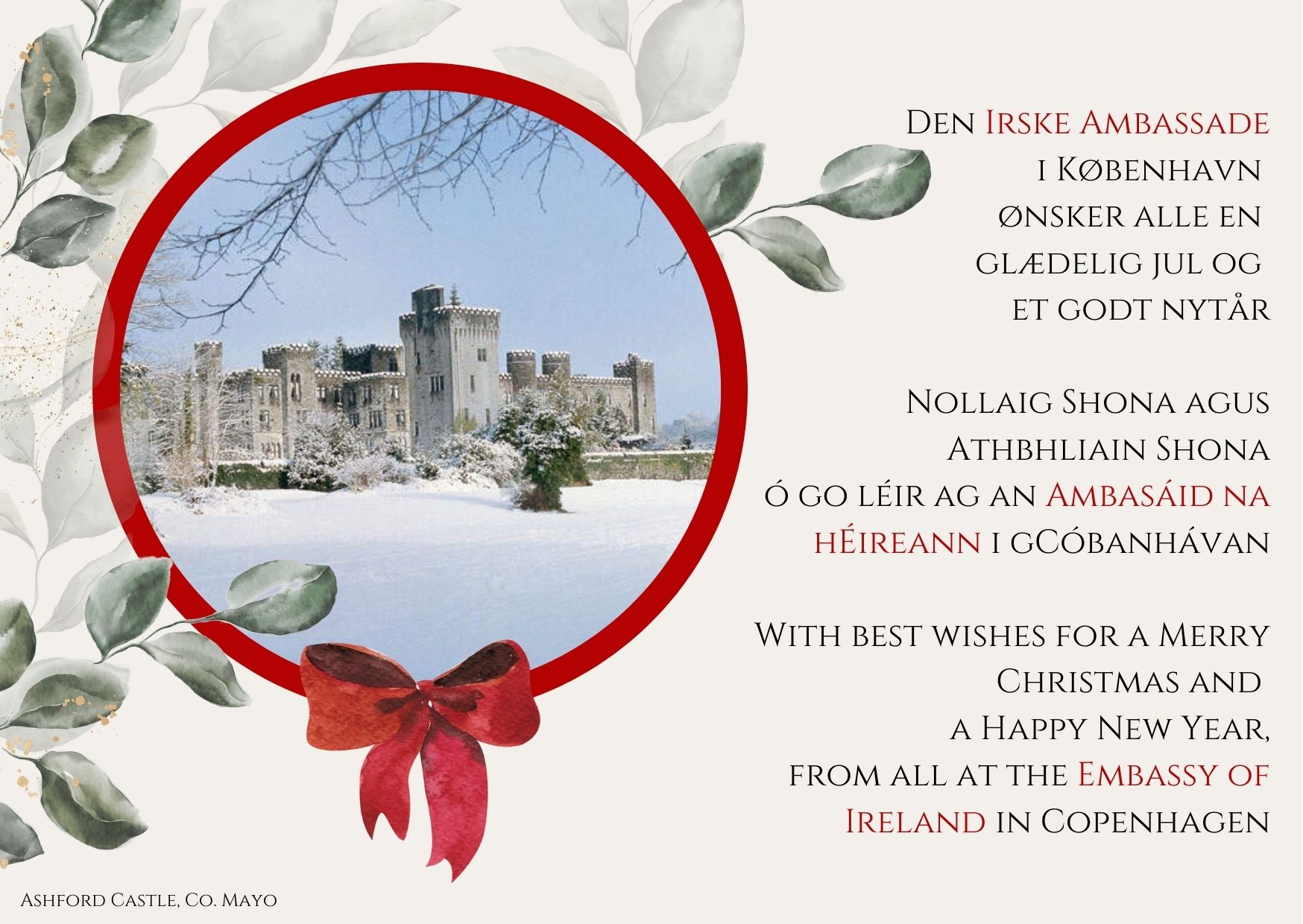 2021 has been another different and difficult year with the every-changing Covid-19 situation both in Denmark and around the world.
This year, the Embassy has been busy reporting on the Covid-19 situation in Denmark and providing guidance and advise on the travel restrictions as they evolved.
We have also experienced changes to the staff at the Embassy, both diplomatic and the local staff. We saw great people leave, and other great people arrive.
Luckily, we also got to host a few events:
An online reception and a great trail around Copenhagen for St. Patrick's Day
A boat ride to mark Bloomsday
A film screening of the Queen of Ireland, joined by Panti Bliss to celebrate World Pride
Looking ahead to 2022, our hope is for a year with more stability, less restrictions and the chance to safely host more events to engage with the Irish community in Denmark.
In the coming year, we will be more active on our website with interesting stories, news and information, so follow along!

During the Christmas and New Year period, The Embassy will be operational, but with a limited number of staff.
From 4 January 2022, our full staff will be back to inform and assist you.