Copenhagen St. Patrick's Day Parade 2022
News
15 March 2022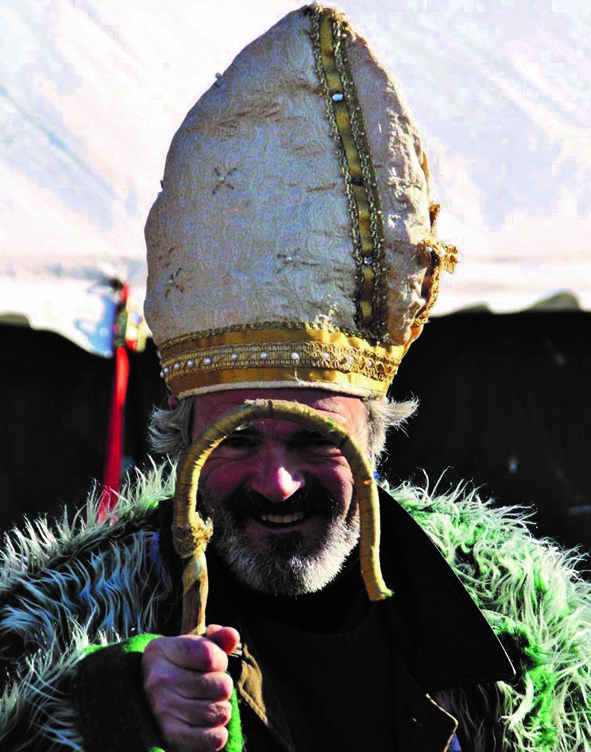 Note from the organisers of the Copenhagen St. Patrick's Day parade:
"Everyone is Irish on St. Patrick's Day" and so, the 17th of March, people of all ages and nationalities are invited to be Irish for a day. Together we celebrate the Irish national day with a festive afternoon of traditional Irish music and dance, live on the stage at Rådhuspladsen and a green parade through the streets of Copenhagen.
What's on?
The first Copenhagen St. Patrick's Day Parade took place in 2005 and it has since become one of the city's annual traditions. Join the family friendly festivities on Rådhuspladsen all afternoon.
There will free face-painting for kids between 15.00- 17.00. From 13.00 hrs and throughout the afternoon you can buy Irish coffee with the legendary Tullamore Dew Irish whiskey, Irish beer and stout from O'Hara's Craft Beers, hot chocolate and custom-made St. Patrick's Day cookies.
St. Patrick will present live traditional Irish folk music with the band The Early House, as well as enchanting dance performances by Dark Green School of Dancing and Copenhagen Irish Set Dancers. The music and dance will be on stage at Rådhuspladsen from 15.30 until the parade starts. At around 16.40 the parade will start lining up and instructions will be given from stage on how to participate.
In 2022 it be will ALL-OUTDOOR event.
Parade starts at 17.00
Lead by St. Patrick (actor Ian Burns) the parade features Copenhagen Showband, Bodhrán band with the traditional Irish hand drum, Dark Green School of Irish Dancing, Gaelic Athletes Association and Irish wolfhounds. Everyone wearing something green is welcome to join the parade through the streets of Copenhagen, and greet the many on-lookers who help make this a festive occasion each year.
The Parade finishes back at Rådhuspladsen at about 17.40. Here you can listen to a final tune from Copenhagen Showband have a parting glass to finish off a great day.
Parade Route: Rådhuspladsen - Vester Voldgade - Stormgade - Vindebrogade - Højbro Plads Gammelstrand - Nybrogade - Rådhusstræde - Gl. Torv - Nytorv - Slutterigade - Lavendelstræde - Vester Voldgade - Rådhuspladsen.
(Alchohol is not allowed in the parade)
https://www.facebook.com/events/337037415003154

https://stpatricksdayparade.dk
PROGRAM at Rådhuspladsen:
13.00 Irish coffee, hot chocolate and Irish beer stall at Rådhuspladsen.
15.00 - 17.00 Free face-paint for children.
15.30 - 17.00 Irish music and dance on the open-air stage
17.00 - 17.40 Parade: Green parade through the city centre.
Parade route:
NOTE: There may be changes in the program, location or parade route. Please check this website again before the 17th of March.